8 LGBTQ Female Musicians To Listen To This Pride Month
Pride Month is about supporting and celebrating the LGBTQ community, and what better way to do that than adding these female musicians to your playlists.
Pride Month is a great time to not only celebrate and uplift artists in the LGBTQ community, but it's also a great time to add more artists to your playlists. Here are just some of the female artists a part of the LGBTQ community that you can dance and vibe out to this June.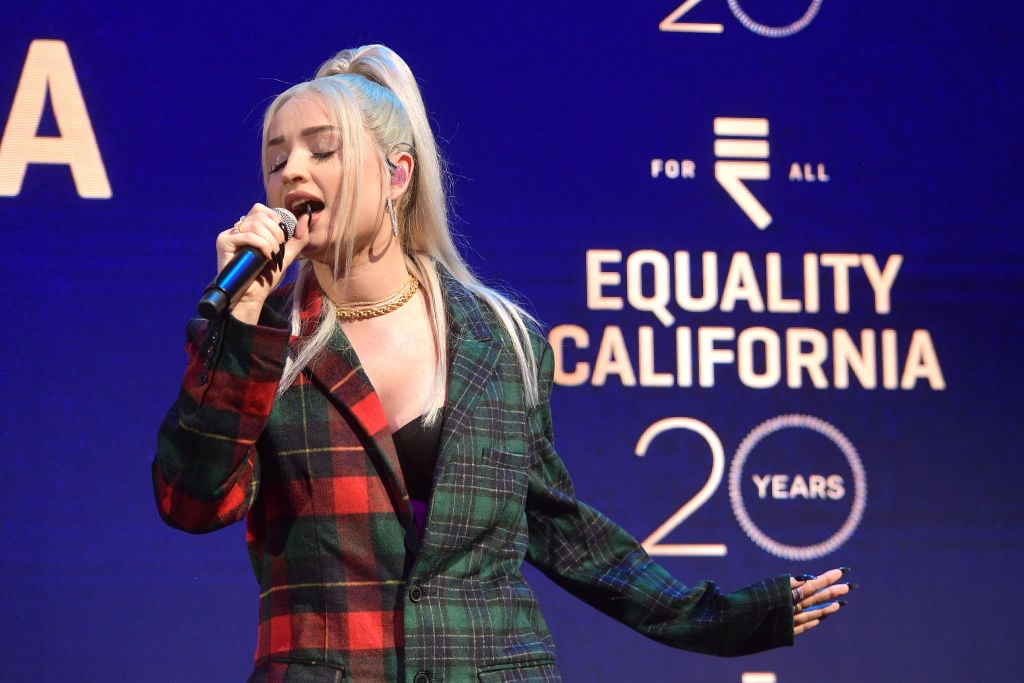 girl in red
Recommended tracks: "we fell in love in october," "bad idea," "i wanna be your girlfriend"
If you've heard the running online euphemism, "Oh, she listens to girl in red," to mean a girl is gay, then you already know who Marie Ulven is. If you don't know, girl in red is Ulven's stage name and she creates "bedroom pop" that's airy, dreamy, and full of meaning. She identifies as gay or queer and her songs really reflect that. 
Janelle Monáe
Recommended tracks: "Make Me Feel," "PYNK," "I Like That"
Janelle Monáe is known worldwide for her acting and her music; she's the most popular artist on this list, for sure. Monáe ultimately identifies as queer and has also identified as bisexual and pansexual in the past, sharing that she's still learning about herself. Her music is nothing short of genius, too. 
mxmtoon
Recommended tracks: "fever dream," "feelings are fatal," "prom dress"
Maia, aka mxmtoon, identifies as "a young bisexual woman of color from a family of immigrants" and makes some pretty powerful music. She's known for her superb ukulele skills and has gained a lot of steam from social media apps, like Tik Tok, that use her songs. 
Clairo
Recommended tracks: "Sofia," "Softly," "Bags"
Clairo is another artist that got big, thanks to the combination of good music and social media. Her music is considered "lo-fi bedroom pop" and is truly something you can just vibe to. Between really slow ballads and more upbeat songs, Clairo's music is really relatable. She came out as bisexual on Twitter in 2018. 
Hayley Kiyoko
Recommended tracks: "I Wish," "Girls Like Girls," "Demons" 
Some fans call Kiyoko "Lesbian Jesus," and it really hits her influence on the head. She's one of the biggest names on this list, and definitely one of the most influential. Her music is all about the struggles she's faced coming out in her life and tells the story of love and heartbreak from a woman-loving woman point of view. Plus, it's great to dance to. 
Dodie
Recommended tracks: "She," "Sick of Losing Soulmates," "Would You Be So Kind"
Dodie is bisexual and is a pretty prominent voice in the LGBTQ community, having a pretty big YouTube following. One of the best examples of her work is the song "She," which is painfully honest about falling in love with a girl who does not share those same feelings. It's beautiful and raw, and definitely worth a listen. 
Kim Petras
Recommended tracks: "Heart To Break," "Feeling of Falling," "I Don't Want It At All" 
Kim Petras is a mega pop star; she's not known by everyone just yet, but her style and songs just scream, "star." She is transgender and creates some of the best dance songs at the moment and is a huge light in the LGBTQ community. 
Tove Lo 
Recommended tracks: "Habits (Stay High)," "Cool Girl," "Glad He's Gone"
Tove Lo came crashing onto the scene in 2013 with "Habits (Stay High)." She's bisexual and the best song to listen to for Pride is probably "Bad as the Boys," which is about her first unrequited crush on a girl. It's sad since it's a bit of a breakup song, but it has a great beat.