'892' Movie Review [Sundance 2022]: John Boyega Gives an Awards-Worthy Performance in Abi Damaris Corbin's Thriller
'892' delivers big thrills along with an emotional impact. John Boyega gives an exceptional performance that won't soon be forgotten.
892 is a taut thriller that never lets go. Writer/director Abi Damaris Corbin and co-writer Kwame Kwei-Armah tap into a story that's much more than the typical hostage movie. Nicole Beharie and Selenis Leyva give stellar performances alongside John Boyega's outstanding leading portrayal. 892 generates a flood of tension and emotion.
'892' tells the story of Brian Brown-Easley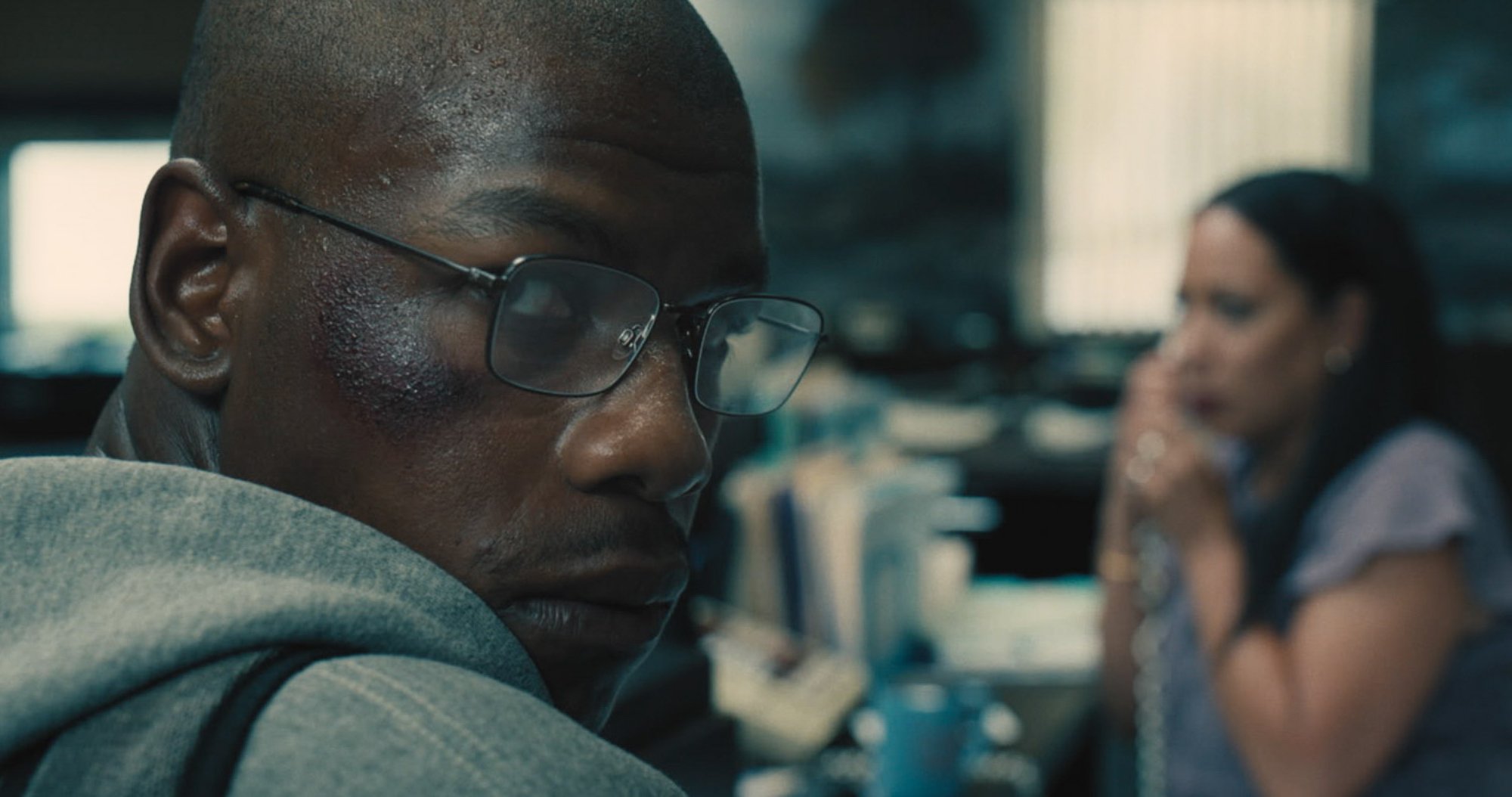 U.S. Marine veteran Brian Brown-Easley (Boyega) is living in a cheap motel in Atlanta. He adores his young daughter but is separated from her and his ex-wife. The soft-spoken man is desperate to reclaim money that he believes the system stole from him and is willing to do anything to prove that to the world.
Brian goes into a bank and holds hostages with a bomb. Employees Estel Valerie (Beharie) and Rosa Diaz (Leyva) do all that they can to keep the situation from getting out of hand. However, Brian is set on getting his money back and informing the world of the system's corruption at all costs. He's even willing to die for it.
Writer/director Abi Damaris Corbin taps into how the system treats veterans
892 opens with making Brian's love for his daughter very clear. He can't afford enough credits to speak with her for very long, introducing the desperate state he's in. Corbin and Kwei-Armah's screenplay speaks on Brian's character through his family. The audience doesn't get the opportunity to know him before he enters the bank.
A typical bank hostage film typically introduces an agitated character. However, 892 doesn't play by many of the rules seen in those movies. Brian continues to address the employees with a bit more respect than they expected, always saying "thank you" when they follow his demands. He apologizes to them when they get scared, especially when he acts in response to PTSD.
892 speaks on the social systems at work and how America treats its veterans. The screenplay touches on this treatment systemically through Veterans Affairs and law enforcement. There's a clear difference between how white law enforcement treats him compared to those of color. However, 892 doesn't seek to simply recount the real-life situation, but to instill a strong emotional reaction to it.
'892' never judges Brian Brown-Easley
Boyega's performance as Brian commands attention in every scene he stars in. His dialogue delivery is consistently effective and he takes on the full physicality of the role. Additionally, Beharie and Leyva provide wonderful supporting performances. They provide their smaller roles with depth that adds a tremendous amount of urgency to the situation.
892 is a tight thriller, although it still feels like the audience is only seeing part of the story. The film doesn't really dig into Brian as a person apart from this particular struggle. However, 892 doesn't judge Brian. Rather, it tells this particular story and points its finger at the system that drives people to such desperation.
Corbin successfully delivers an adrenaline-rushing thriller with emotional impact. The performances are top-notch, which truly elevates the direction 892 takes. However, it leaves something to be desired in the character-building department. 892 is tense and captivating, but depicting Brian more as a symbol than a man feels like there are a couple of pieces missing from the puzzle.