'9-1-1: Lone Star' Showrunner Teases 'Malicious Prank' Featured in '9-1-1' Season 5 Crossover
The 9-1-1 Season 5 spring premiere is coming soon to Fox, and fans can't wait to see what happens on 9-1-1 Season 5 Episode 11. Fans of Angela Bassett who plays Sergeant Athena Grant will play a major role in the spring premiere, and fans will see her directly after during 9-1-1: Lone Star for an exciting crossover event. And the showrunner for Lone Star noted the episode features a "malicious prank."
The return of '9-1-1' Season 5 features a '9-1-1: Lone Star' crossover with Angela Bassett the same night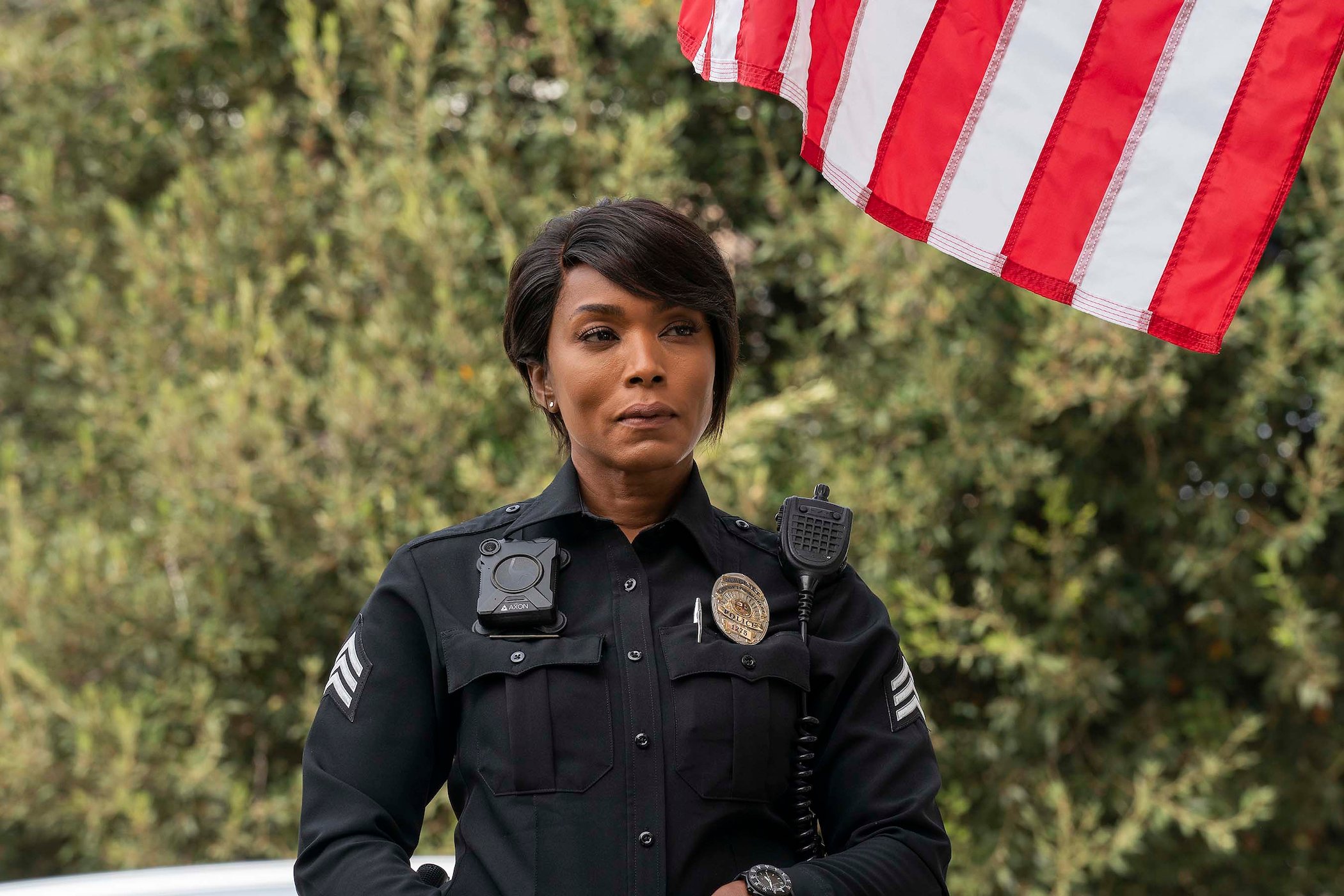 TVLine reports the 9-1-1 Season 5 spring premiere arrives on Fox on Monday, March 21, 2022, at 8 p.m. EST. Angela Bassett returns to reprise her role as Sergeant Athena Grant. Bassett has been part of the 9-1-1 cast since season 1, and her character has built a relationship with Bobby Nash and a close friendship with Hen Wilson.
Bassett fans can look forward to seeing her in both the spring premiere of 9-1-1 Season 5 as well as 9-1-1: Lone Star the same night. Athena goes from Los Angeles to Austin, Texas, in the crossover event. The video promo for Lone Star shows a bioterror attack "strikes Austin," potentially leaving the victims exposed to Anthrax.
The official synopsis for the Lone Star episode reads, "Owen and the 126 race to the rescue when Catherine receives a package at the governor's office that may contain a bio-hazard. Meanwhile, Grace and Carlos team up to investigate a prank 9-1-1 call that turns deadly."
The '9-1-1: Lone Star' crossover episode features a 'malicious prank,' the showrunner says
Not only will Athena Grant have to assist the 9-1-1: Lone Star crew with the biohazard situation described in the promo video, but another emergency will arise. Showrunner Tim Minear teased the episode to Variety. And he noted Lone Star episode will also feature a case of "SWAT-ing."
"There's a thing called SWAT-ing, where somebody calls 9-1-1, and they send the police or usually a SWAT team to a house," Minear explained. "It's a malicious prank, and gamers do it to each other. In California, people have died in these raids. So, I always thought that would be a fun way to do a crossover because usually, it's cross-state."
Minear then further explained how the SWAT-ing situation brings stars from 9-1-1 and Lone Star together. "So we have a story on Lone Star where there is a SWAT-ing incident and somebody is killed, and Carlos (Rafael Silva) and Grace (Sierra McClain) feel personally affronted because they were used as weapons. They are trying to figure out where the SWAT-ing call came from, and they trace it to Los Angeles."
Is Angela Bassett leaving '9-1-1' Season 5?
Angela Bassett fans can get hyped to see her in both the 9-1-1 Season 5 spring premiere as well as 9-1-1: Lone Star on the same night. But some fans may fear she's on her way out after season 5 concludes. So, is Angela Bassett leaving 9-1-1?
It seems unlikely she'll leave, as Deadline reports Bassett received a raise ahead of season 5. She now reportedly makes $450,000 an episode. Additionally, she told The Guardian in 2021 that she was turning down roles for the show. "Because a lot of things you have to turn down when you're doing 18 episodes of a series," she said.
Even if Bassett does leave the Fox series, she'll likely remain on our screens in some capacity. " … I still find a great deal of personal satisfaction on the acting side; I don't think I will ever give that up," she said. "As long as I can remember my lines and hit my mark."
Check out Showbiz Cheat Sheet on Facebook!
RELATED: 'What's Love Got to Do With It': Angela Bassett Was Injured During This Violent Scene