'9-1-1' Makes Major Cast Change: Why Did Rockmund Dunbar Leave the Show?
'9-1-1' fans were stunned when they learned Rockmund Dunbar was leaving the show. Here's why the original cast member is exiting the Fox drama.
9-1-1 just made a major change. The Nov. 15 episode of the Fox drama featured the abrupt departure of a character who's been with the show since the beginning. According to reports, original 9-1-1 cast member Rockmund Dunbar was written off the show because of new COVID-19 vaccination requirements.  
[Warning: This article contains spoilers for 9-1-1 Season 5 Episode 8.]
Original '9-1-1' cast member Rockmund Dunbar has left the show 
Fans who tuned in to watch Monday's episode of 9-1-1, titled "Defend In Place," likely weren't prepared for the unexpected exit that was coming. Dunbar, who has played Michael Grant since season 1, is leaving the show. 
Originally married to Athena (Angela Bassett), Dunbar's character came out as gay, and the two divorced. Michael remained on the show, eventually striking up a romance with a neurosurgeon named David (LaMonde Byrd). In "Defend in Place," David decided to head to Haiti to help with disaster relief. Michael planned to ask his boyfriend to marry him, but then an explosion at the hospital put David's life in jeopardy. Fortunately, David survived the disaster, and Michael was able to propose. Then, he announced he planned to follow his husband-to-be to Haiti. 
The Michael Grant actor left '9-1-1' because of vaccination requirements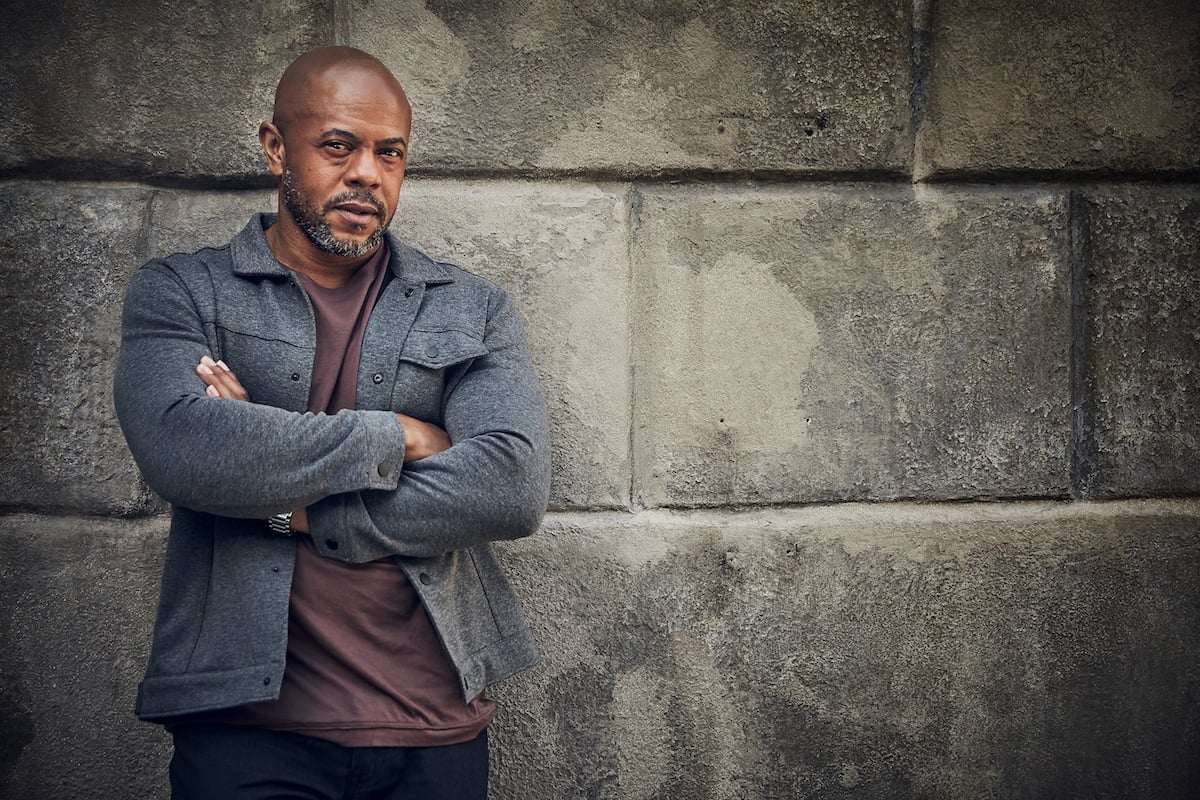 So, what was the story behind Dunbar's sudden 9-1-1 exit? It had everything to do with new COVID-19 vaccination requirement on set, Deadline reported. The actor said in a statement that he'd applied for a vaccine exemption and was denied, leading him to decide to leave the show.
"I applied for religious and medical accommodations pursuant to the law and unfortunately was denied by my employer," he said. "My sincerely held beliefs and private medical history are very intimate and personal aspects of my life that I do not publicly discuss and have no desire to start now." 
Dunbar added that he would "cherish" the time he spent on 9-1-1 and that he wished "nothing but the best" to the cast and crew. 
Disney TV Studios' 20th Television produces 9-1-1 and has implemented a mandatory vaccination requirement for all actors. 
Could Rockmund Dunbar return to '9-1-1'? 
For now, it seems that Dunbar's time on 9-1-1 is done. But given the way that he and David were written off the show, it seems there's a chance that he could someday return to the series. Devastated fans certainly hope that his character isn't gone for good. 
"What the f***?!," one fan tweeted after the episode aired. "They BETTER be back soon!' 
"I'm not happy with this development," another wrote. Others were disappointed they wouldn't get to see Michael and David's wedding. 
"But he and David are coming back for the wedding and all, right? RIGHT?" a fan commented. 
Fans might miss Michael, but for now, it seems they'll have to get used to the show without him.  
Check out Showbiz Cheat Sheet on Facebook!