'9-1-1' Season 5 Spring Premiere Features 2 Cast Members Returning
Fans of Fox's 9-1-1 can rejoice, as 9-1-1 Season 5 resumes soon on the network. So, who will rejoin the 9-1-1 cast for the remainder of the season? It looks like fans can look forward to the return of two major characters. Here's who we'll reportedly see in the premiere.
Howie 'Chimney' Han, played by Kenneth Choi, and Maddie Kendall, played by Jennifer Love Hewitt, both left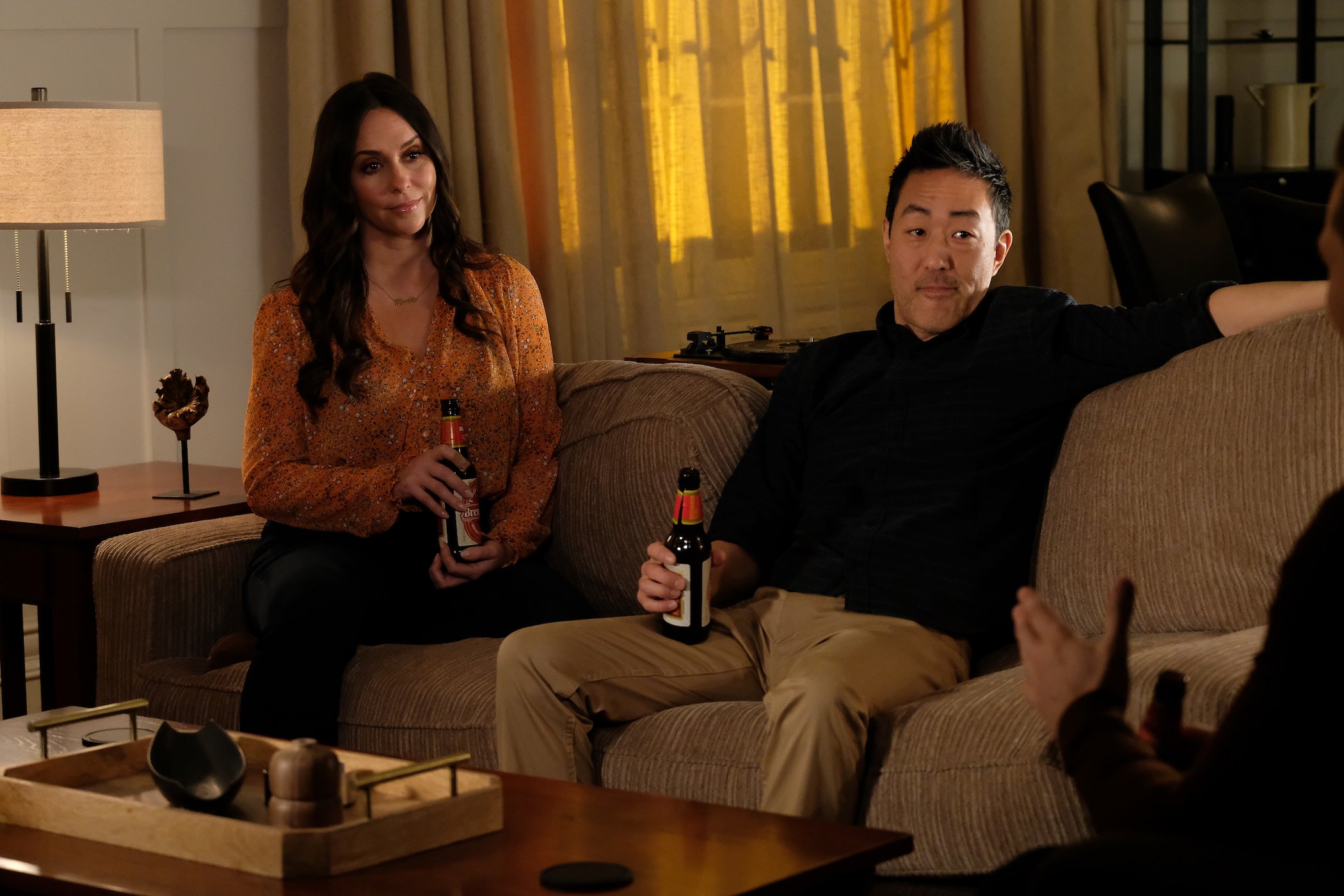 Howie "Chimney" Han, played by Kenneth Choi, is a firefighter paramedic who joined the 9-1-1 cast in season 1. And he later sustained a loving relationship with Jennifer Love Hewitt's dispatcher character, Maddie Kendall. The two faced a number of obstacles, including Maddie's ex-husband attacking Chimney and kidnapping Maddie in the past. But they continued to sustain their romance. Maddie also had a little girl, Jee-Yun, with Chimney, whom she named after Chimney's mother who died.
Unfortunately, the start of 9-1-1 Season 5 kicked off with fans worried about both Chimney and Maddie. Maddie suddenly disappeared, and Chimney set out to find her in season 5 episode 4, Distractify notes. While Chimney assured Hen Wilson he would return, he remained missing for the majority of season 5 thus far.
Good Housekeeping notes Maddie's departure from the show was timed to meet Hewitt's maternity leave in real life. Fans anticipated her return after her maternity leave ended.
The '9-1-1' Season 5 spring premiere features the return of Chimney Han and Maddie Kendall
So, are Chimney Han and Maddie Kendall leaving the 9-1-1 cast for good? Fans can rejoice, as it looks like both characters return in the 9-1-1 Season 5 spring premiere.
The promo video for the spring premiere shows Chimney's return early on. Evan "Buck" Buckley asks Chimney, "You sure you're ready?" He then answers, "Like I never even left," while running and smiling.
The remainder of the promo teases a number of upcoming storylines. And it briefly shows a worried Maddie. It's unclear if the premiere will focus on Chimney and Maddie's return, but fans will certainly get to see them both throughout the season.
Back in January 2022, Hewitt posted a selfie to Instagram while filming the season, too. The caption indicated to fans that they'll definitely see her in March for the return of the show. "Oh Maddie how I have missed you," Hewitt captioned the post. "Since you've been gone we both have changed. But coming back together feels good. See you guys in March."
When is the '9-1-1' Season 5 spring premiere?
So, when can fans catch the 9-1-1 Season 5 spring premiere? What to Watch reports the season begins on Monday, March 21, 2022, at 8 p.m. EST on Fox. The spring season premiere is followed by 9-1-1: Lone Star, at 9 p.m. EST. Lone Star will now air an hour after its previous timeslot due to the return of the flagship series.
Fans hoping to catch the season 5 premiere should stay tuned for Lone Star directly afterward, too. The episode of Lone Star airing on March 21 is reportedly a crossover event with 9-1-1. Angela Bassett, who plays Athena Grant, leaves Los Angeles and heads to Texas to help solve a serious case.
Check out Showbiz Cheat Sheet on Facebook!
RELATED: '9-1-1': Why Did Connie Britton Leave the Show After Season 1?