9 of The Best Lines From 'She's The Man'
She's The Man did a lot of things right. It had a hilarious cast that included Amanda Bynes and Channing Tatum, plus it had an intriguing storyline that was inspired by William Shakespeare's play Twelfth Night. Viola (Bynes) posed as her twin brother Sebastian so that she could play on a competitive boy's soccer team. While she wanted to do it to get scouted for college and beat her ex-boyfriend's team, she also wanted to prove girls could play on a boy's team and keep up. While it has a lot of soccer, of course, it is definitely known for its one-liners and writing.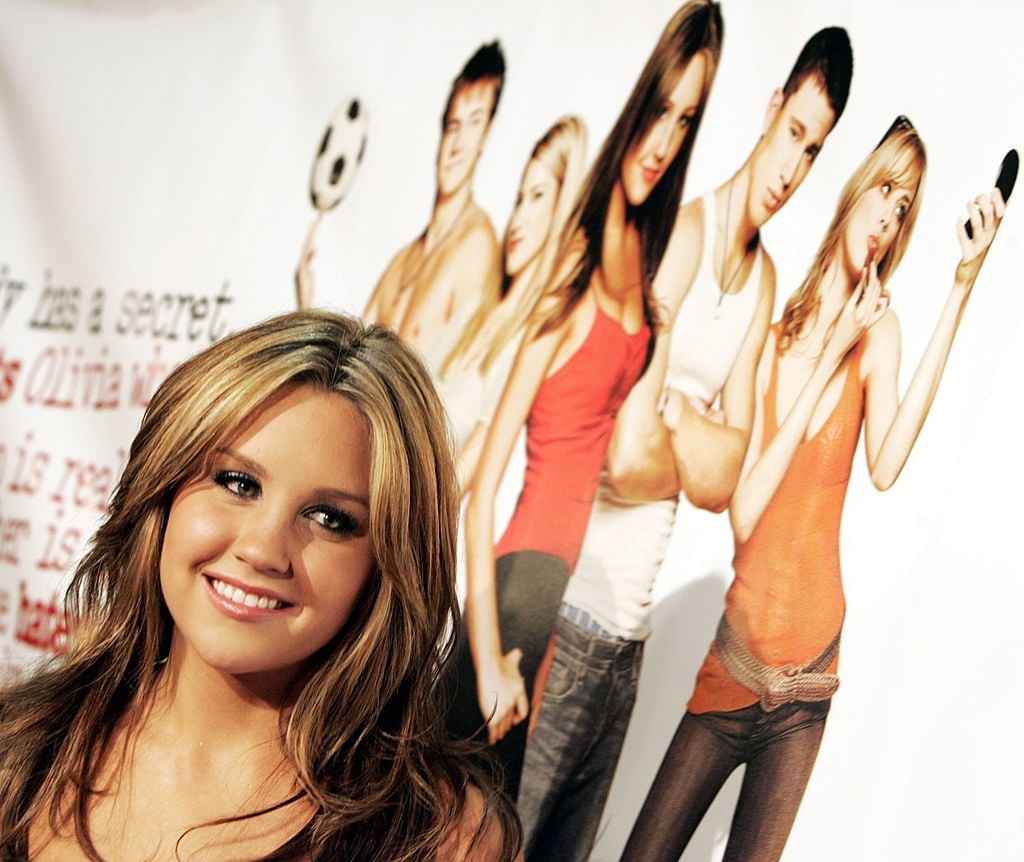 1. Principal Horatio Gold's "Welcome to Illyria" song
Starting off the list is the hilarious song by Viola's new principal. Played by David Cross, Principal Gold is a character in every sense of the word. He's the stereotypical authority figure who tries way too hard to relate to the kids. But his "Welcome to Illyria" song is absolutely hilarious. 
2. "You stick it right in, it absorbs right up"
The montage scene where Viola turns into Sebastian is great, but no amount of training could prepare her to actually be cool with the soccer guys. She knows how to be cool as Viola, but as a guy? In a guy's dorm room? Awkward. It doesn't help that the boys found her tampons. This scene is easily one of the most quotable.
3. "When my eyes are closed, I see you for what you truly are. Which is ooo-glay!"
Speaking of yet another very quotable line, when Viola finds her "swag" as Sebastian, she really hits it hard. And the very first time she seems cool to her new soccer friends, she actually enlists her old girlfriends from the last school to play love-obsessed groupies. However, the real Sebastian's crazy girlfriend Monique pops in, and Viola has to put her in her place while also hiding her face.  
4. "Do you like cheese?" "Why yes I do; my favorite's gouda!"
Even though Duke (Tatum) is very attractive, he doesn't have a lot of game when it comes to dating and flirting. After Viola starts to fall for her new friend, she tries to coach him in the art of "flow." So that he doesn't get stuck on what to talk about, she tells him to just ask what her favorite cheese is. And the rest is history. 
5. Malcolm's song
This one might not be as memorable, but Malcolm's creepy song to Olivia in biology class is seriously one of the wackiest moments. When Olivia loves the fact that "Sebastian" (Viola) is a songwriter, Malcolm tries to one-up him by singing, "I see you through your window, while I'm standing on a tree outside." Yeah. Not the same effect. 
6. Viola slaps Justin
Even though Viola's now-ex-boyfriend Justin seemed like a nice guy at the beginning of the movie, he really isn't. This is part of the reason Viola broke up with him, but he, of course, thinks it's about soccer. When Justin kind of condescendingly confronts her at the fair, Viola puts him in his place. "For five seconds? OK, um, first of all, it's not a stupid soccer issue and you're a jerk. Oh look at that! Time's up!"
7. "Chew like you have a secret."
Viola doesn't want to be a debutante, but does it to please her mom and get her off her back while she's masquerading as her twin brother. So it's no surprise that she doesn't fit in with the rest of the women there at all. Plus, she's a little preoccupied with the fact that Olivia might be using Duke, who Viola now has feelings for. This scene, and line, are subtly perfect. 
8. The truth about high heels
Malcolm is so convinced that he knows "Sebastian's" secret, which he's right. However Principal Gold makes excuses for "Sebastian" all the time. When they overhear Viola/Sebastian refusing to wear heels, it makes for an awkward moment. "And no I will not wear heels. Because, heels are a male invention designed to make woman's butt look smaller. And to make it harder for them to run away," she said.
9. Viola comes forward as herself
Lastly, everyone finding out Viola's secret was kind of rough, but it paid off in the short-term when she got to finish out the big game and beat Cornwall. But, she hurt Duke the most with her deception, so this scene is touching in a way the rest of the movie isn't. "I didn't betray you. I'm sorry," she said. "This isn't how I wanted this to happen and I didn't want to hurt you but I just wanted to prove that I was good enough." It does end up a-okay in the long run, though. Thank gouda.