'9 to 5': Dolly Parton Said Her Music Almost Made Jane Fonda Wreck Her Car
Of Dolly Parton's many movies, 9 to 5 is perhaps the most famous. She starred in the classic comedy alongside movie veterans Jane Fonda and Lily Tomlin. During an interview, Parton revealed Fonda almost crashed her car while listening to Parton's music. Here's a look at why that happened — and how Parton and Fonda got along.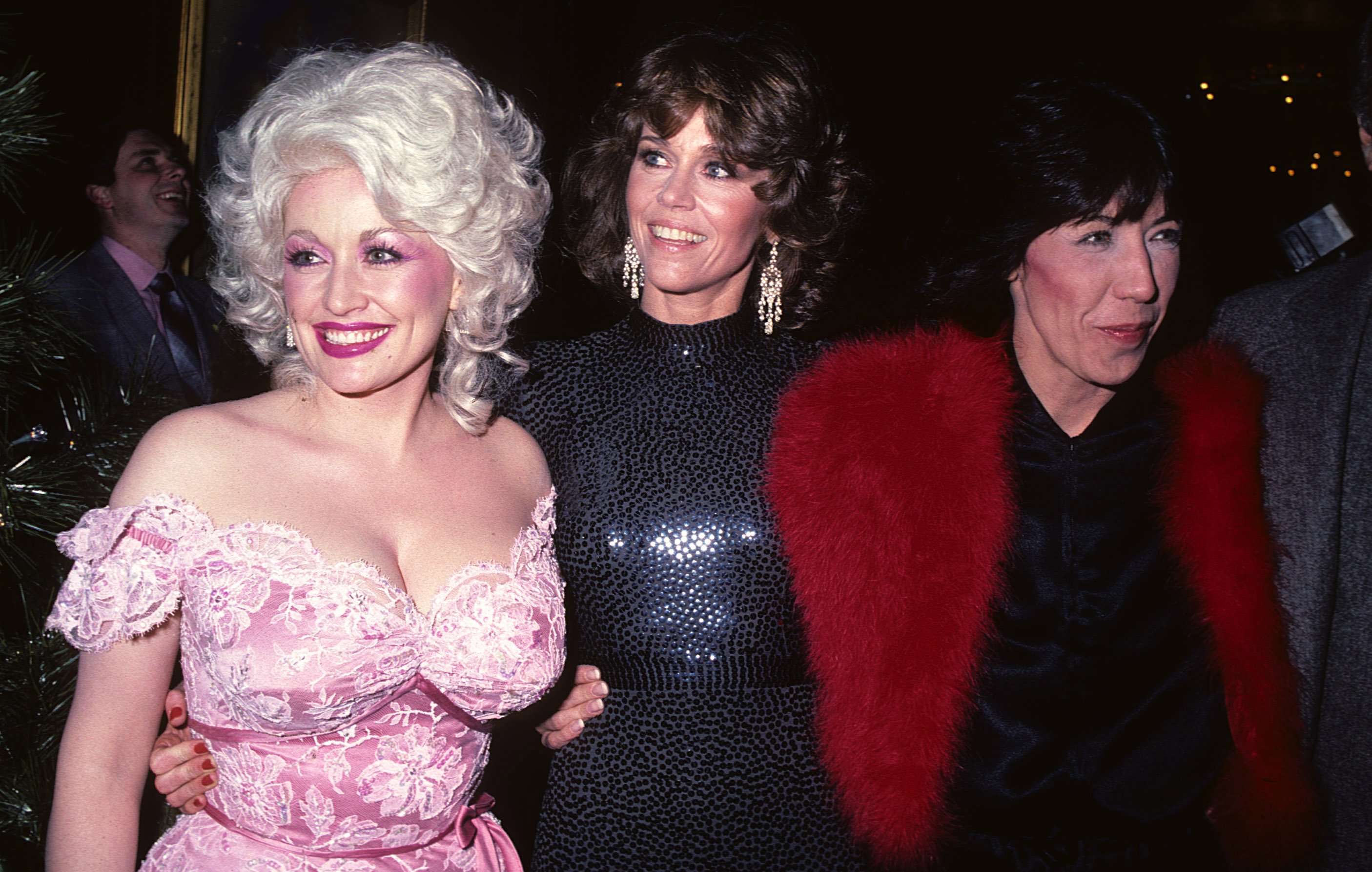 What happened when Jane Fonda decided Dolly Parton should be in '9 to 5'
In 1980, Parton gave an interview to Rolling Stone's Chet Flippo. Flippo said he heard that Fonda wanted Parton to be in 9 to 5. Parton revealed Fonda "wanted me, and she wanted Lily [Tomlin]. She said she was drivin' down the freeway, and a song of mine came on the radio, and she knew my personality, and she'd been a fan of my songwriting for a long time. She said she almost wrecked because it just hit her right in the face, to think what a great combination."
Parton said that incident made it clear she should be in the movie. "So it just seemed like the right thing to do," she recalled. "A lot of people were sayin', "Boy, I would l-o-o-o-v-e to see that. There ain't no way them three b*tches are gonna get along! Can you imagine three women like that?!" And you know, we had the greatest time."
How Dolly Parton got along with Jane Fonda while making '9 to 5'
Fonda clearly wanted Parton to be her co-star in the film. However, Flippo said people didn't know if Fonda would get along with Parton. "I happen to see a side of Jane that I guess most people don't," Parton responded. "She is very intelligent but she is also very shy. She is just like a little girl. I tell you, I just fell in love with that side of her."
In addition, Parton said she didn't let her politics or Fonda's politics factor into the creation of the movie. While 9 to 5 could easily be seen as a feminist film, Parton said she didn't really see it as a "message movie." The two actors didn't discuss their differing belief while making the film, however, Parton said they became such good friends they probably could discuss them now. As of 2020, Parton doesn't see herself as a very political person.
Did '9 to 5' have a legacy?
Fonda's decision to work with Parton paid off commercially. According to Box Office Mojo, 9 to 5 earned over $3 million during its opening weekend. Ultimately, the film grossed over $103 million.
The film was popular enough to inspire the 1980s sitcom of the same name, which lasted five seasons. On the sitcom, Parton's role was played by Rachel Dennison, Parton's younger sister. In addition, the movie inspired a stage musical, also called 9 to 5. Parton's music almost caused Fonda to wreck her car, but the two actresses were still able to create a movie that seemed to resonate.