'90 Day Fiancé: Before the 90 Days': Alina's Friend Elijah Offers an Explanation on Instagram for Being so Tough on Caleb
90 Day Fiancé: Before the 90 Days has been making waves on TV for years, and these days, fans have more to talk about than ever before. Season 5 of the hit show premiered on television in early December 2021, introducing viewers to a rather original couple, Alina and Caleb. The two had been dating for some time before getting cast on the reality show. But due to the fact that Caleb lives in the United States and his girlfriend, Alina, lives in Russia, they encountered a number of obstacles. Many fans aren't quite convinced that Caleb is the right man for Alina. And as it turns out, Alina's roommate and best friend, Elijah, isn't always the biggest Caleb supporter either. 
Elijah is a supportive friend to Alina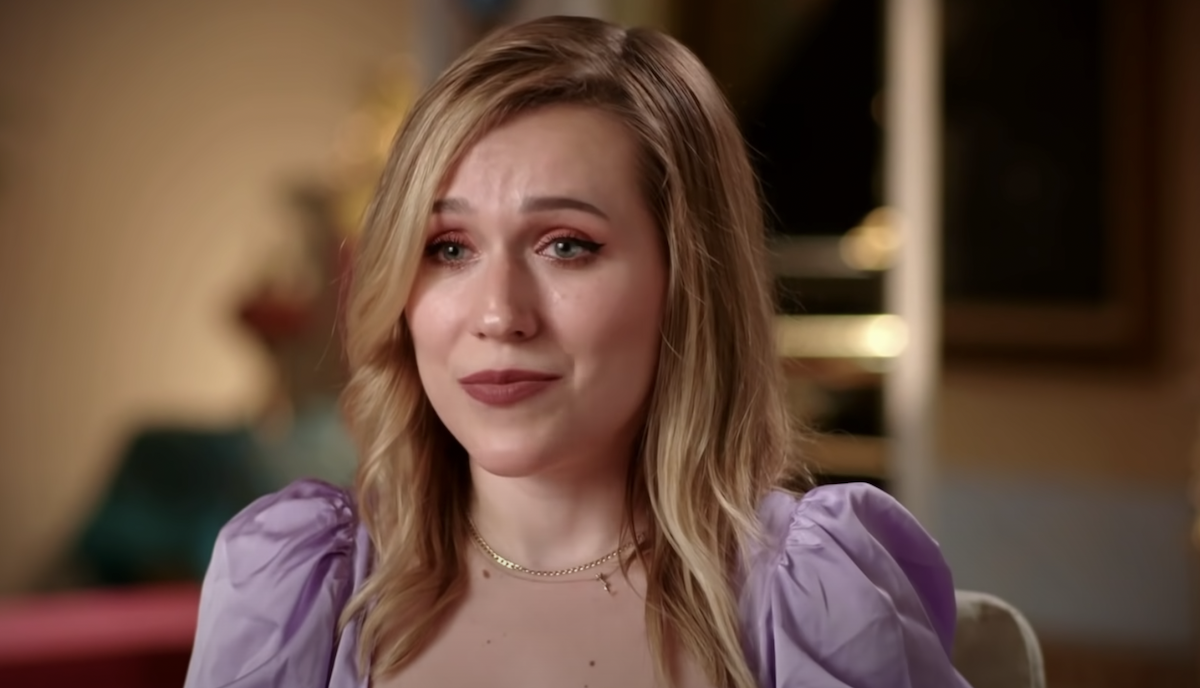 Not only did fans meet Alina and her long-distance boyfriend, Caleb, in the new season of 90 Day Fiancé: Before the 90 Days, but they also met Alina's roommate, Elijah. When Alina first met Caleb, Elijah was there to help her out, since Alina has diastrophic dysplasia, which is a form of dwarfism. Although Alina is very independent and loves doing things on her own, she does use a wheelchair on occasion, since walking for long periods of time can cause her pain.
Elijah often travels with Alina so that he can help her with minor tasks such as carrying her wheelchair. As viewers see in the series, Alina and Elijah have a very close bond, and although he's supportive of her relationship, he also doesn't mind calling out Caleb when he sees fit. 
How has Elijah criticized Caleb?
From the beginning, there was some tension between Elijah and Caleb. Not only did Caleb get offended before his first meeting with Alina when his girlfriend explained to him that she would be bringing Elijah with her, but Caleb seemed to go out of his way to make insensitive comments, even insisting that he pick her up — despite her protesting.
According to Screen Rant, Caleb and Elijah have thrown shade at each other, with Caleb even allegedly posting tweets that allude to Elijah's appearance and character negatively. For his part, Elijah has consistently defended Alina in situations where he believes that Caleb isn't being respectful of her.
While many fans love Elijah and the sass that he brings to the show, some have called Elijah out for the way that he treats Caleb. Elijah seems to be aware of the buzz and has addressed his tension with Caleb on at least one occasion.
What explanation did Elijah offer about the way he treats Caleb on '90 Day Fiancé: Before the 90 Days'?
In an early January Instagram post, Elijah alluded to his relationship with Caleb, writing "But for real, I was trying to set the bars from the start and show @caleb90day how queens such as @alinakasha should be treated😅 cause I came to support this b—h. and yeash maybe I came up a little harsh and rough just like my face under certain lighting (🤪) but he ain't no marshmallow so all good.)"
In addition to Elijah's fierce loyalty to his friend, many viewers love Elijah's signature style. On his Instagram page, Elijah posts a lot of outfit shots and other pictures of his day-to-day life. From his silky avocado pajama set to his stylish streetwear ensemble, Elijah clearly knows how to draw the eye — and how to keep viewers talking about all the drama on 90 Day Fiancé: Before the 90 Days.