'90 Day Fiance': Fans Suspect Brittany Banks Has Fake Braces for the Attention
90 Day Fiancé has swept the world in recent years, capturing audiences with its interesting cast, addictive love stories, and drama that's both legal and romantic in nature.  The franchise has become so popular that it's been renewed for its seventh season, and several spinoffs have been produced. One of these spin-offs is 90 Day …
90 Day Fiancé has swept the world in recent years, capturing audiences with its interesting cast, addictive love stories, and drama that's both legal and romantic in nature. 
The franchise has become so popular that it's been renewed for its seventh season, and several spinoffs have been produced. One of these spin-offs is 90 Day Fiance: The Other Way, which follows couples who decided to make the reverse decision from the original show: the American half of the couple moves to their partner's home country instead of the other way around. One of these couples is American aspiring rapper Brittany Banks, who moves to Amman, Jordan to be with her love, Yazan. However, Banks has recently said some things about the type of guys she used to attract that set off alarm bells for many fans.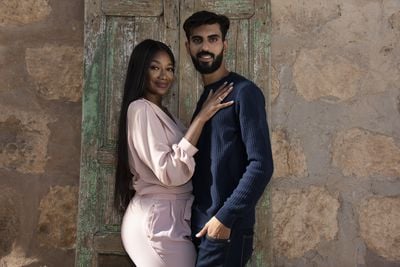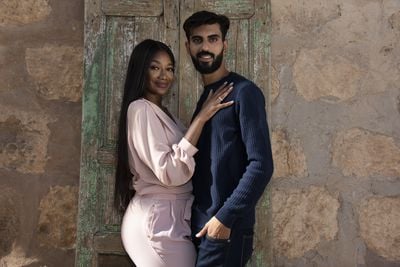 Brittany and Yazan's rocky relationship history
Although it's admirable that Banks and Yazan were solid enough in their love for her to move all the way to Jordan for him, they have had a rocky relationship up until now, largely due to cultural differences. Yazan has described himself as a modest guy with Muslim values like family, and although he wanted Banks to be a part of that family, he predicted that some of their differences might get in the way.
"The biggest thing that she's gonna struggle with is our customs and traditions," Yazan once shared on the show. "Most women here like to stay home and take care of the house. They depend on their husbands. Brittany is the opposite. Brittany likes to work. She's very energetic. She doesn't like to stay put." 
Banks has also expressed concern about how she'd fit in with Yazan's conservative family. "Nobody really listens to women there, and their opinions do not matter," she said. "So for somebody like me to be going to Jordan, it's pretty crazy." These two have a lot of cultural barriers to work through if Banks is ever going to be accepted as a member of Yazan's family.
Brittany's history with older men
Banks has been open about her past relationship history (at least to viewers: she recently revealed to Yazan and his family that she's already been married before, a fact she'd been hiding). She's shared that the relationship she had with her first love was difficult, so since then, she's always looked for more mature men who can take care of her. "After that relationship, I started dating people who were a little bit more settled," she once said, adding: "Like, you have to be 45 and older to even talk with me."
If 45 is the lower limit for this 26-year-old, what is the upper limit? "Probably about 83 or 84 … or 85," she answered. It's almost unbelievable that this beautiful young woman would be willing to date a man who could be her grandfather! Banks also is known to have adult videos of herself up on OnlyFans, and some fans have wondered if she's used to a sugar baby lifestyle being treated to a life of luxury by older men.
The real reason Banks has braces
It's hard not to notice that Banks has braces, which gives her a youthful look. When talking about liking to date older men, Banks also mentioned that her braces help her attract them. "My braces have worked in my favor. The older, settled gentlemen really like it," she once said. It's creepy enough to think of Banks with an 85-year-old man, but it's even creepier that it's her child-like braces that attract them to her! 
According to ScreenRant, many fans are wondering whether Banks even needs braces at all, or if she just keeps them on to attract sugar daddies. However, she seems to truly be in love with her man, so we'll give her the benefit of the doubt!