5 '90s Movies on Netflix That Deserve Your Attention
Netflix does movies from the '90s era right, so stream this selection the next time you're in the mood for some nostalgia.
Nostalgia is big business in Hollywood when it's time to revive a fan-favorite, but how about streaming a classic on Netflix? The streamer offers pickings from a variety of eras, but its '90s lineup deserves a spotlight.
Currently, Netflix has a spread that includes comedies, rom-coms, action flicks, and more, where fans can find everything from Dances With Wolves to Mars Attacks to What's Eating Gilbert Grape. There's a '90s gem for everyone, but be sure to add these five to your queue list.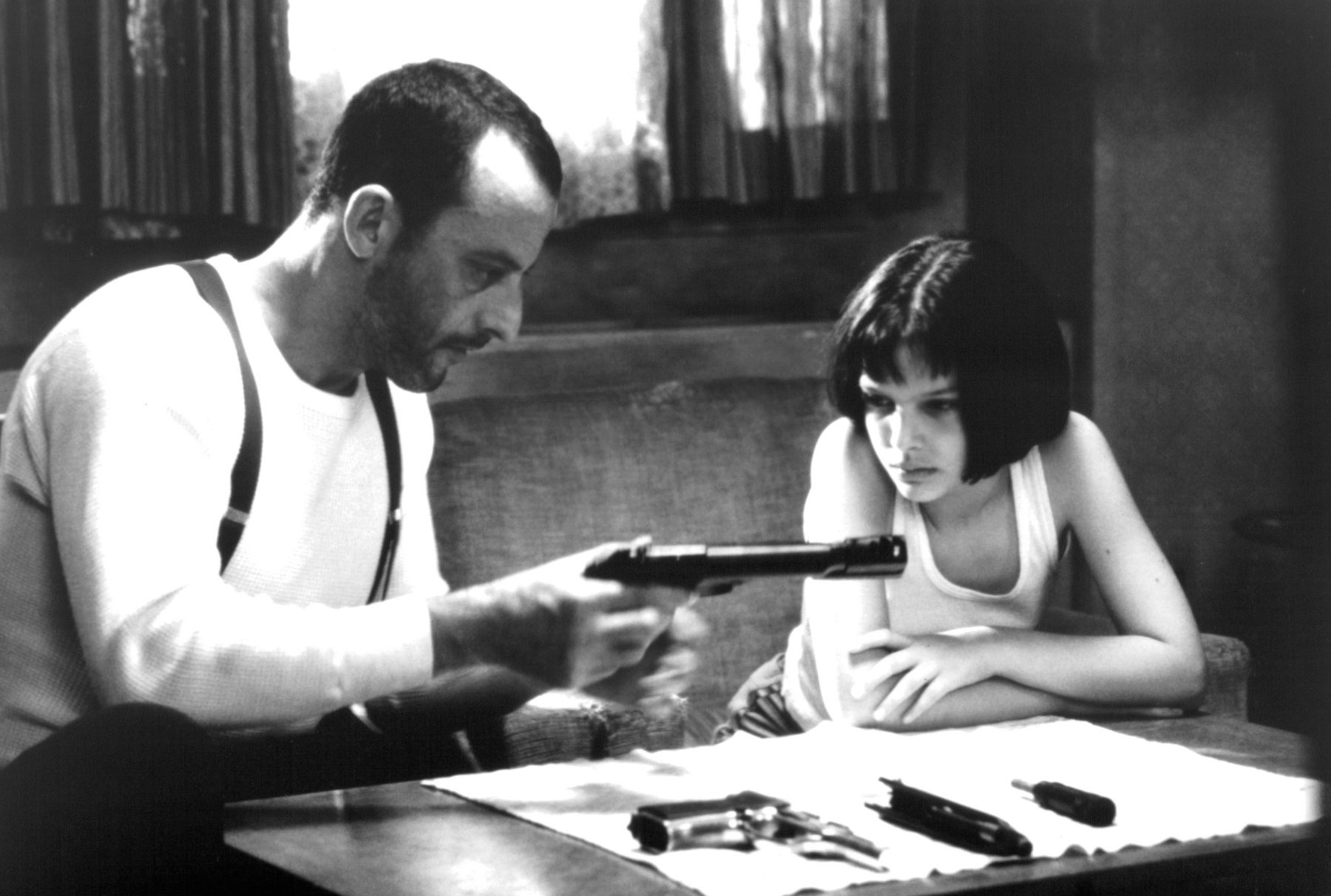 'Leon: The Professional'
Before Natalie Portman became a Star Wars princess or the love of Thor's life, she was a young girl seeking vengeance. In Leon: The Professional, she starred alongside Jean Reno as a 12-year-old named Mathilda whose family was murdered. After Leon the hitman agrees to take her in, he teaches her how to use weapons.
An ensuing battle with the corrupt agents who killed Mathilda's family leaves the pair in a dangerous predicament, and one that requires sacrifice. Stream the 1994 cult classic on Netflix.
'House Party'
In the mood for comedy? Hip-hop duo Kid and Play launched their acting careers with House Party, which put Robin Harris, Martin Lawrence, and Full Force in the spotlight too. Relive watching Kid trying to outsmart his dad and the Stab brothers while simultaneously attempting to woo two girls: Sidney and Sharane. Only one girl really captured his eye, and this one night winds up being worth all the trouble.
House Party 1, 2, and 3 are currently streaming on Netflix.
'My Girl'
A tearjerker for the ages, My Girl focuses on the friendship between 11-year-old Vada (Anna Chlumsky) and her best friend Thomas J. (Macaulay Culkin). Vada struggles with guilt over her mother's death, but her adventures in her small Pennsylvania town teach her a lot about life, love, and grief. Dan Aykroyd and Jamie Lee Curtis also star in this heartwarming dramedy. Part 2 is also available on Netflix.
'Jumanji'
This 1995 film first brought the board game to life on the big screen with the help of Robin Williams, Kirsten Dunst, Bradley Pierce, and David Alan Grier. Lions, monkeys, alligators, mosquitoes, and more invade the family's home when kids Judy and Peter unleash the game's supernatural powers.
They wind up helping someone who was trapped in the game while trying to save their own lives. The feature film spawned several spinoffs, including two sequels with Kevin Hart and Dwayne "The Rock" Johnson.
'Titanic'
A young Leonardo DiCaprio stole hearts in his romantic drama that reimagined what happened on the Titanic with its ill-fated passengers. DiCaprio's Jack and Kate Winslet's Rose make this story both compelling and tragic. Released in 1997, it's considered one of James Cameron's masterpieces.
'Ghost'
"Unchained Melody" is forever connected to this 1990 treasure starring Patrick Swayze, Demi Moore, and Whoopi Goldberg. After Sam dies, his and Molly's love somehow transcends death. The film is part thriller, part mystery, and part love story. If you're in the mood for a good laugh or cry, stream Ghost on Netflix for the sake of nostalgia.