A $1 Million Salary Wasn't the Only Perk That Convinced Barbara Walters to Move to ABC
Few TV personalities have had the decades-spanning media impact as broadcast journalist and author Barbara Walters.
From the 1960s onward, the Emmy Award-winning Walters was a mainstay on the evening news, and even branched out into producing her own shows (including creating, producing and starring on hit daytime talk show The View, which continues to be a ratings hit).
But the woman behind the headlines soon became a headline herself when NBC and ABC competed to sign her, with the latter offering her a world record-breaking contract if Walters worked exclusively with them.
The financial value of the contract created a media frenzy, but making more money wasn't the only perk that influenced Walters' decision to move to ABC.
Media tycoon Barbara Walters does not come from a media family
Many well-known cable talking heads and primetime reporters come from well-established media families (and often a lot of wealth). Prominent examples include Anderson Cooper, Chris Wallace and Tucker Carlson.
Cooper hails from the famously rich Vanderbilt family (and his dad was a journalist, author and screenwriter). Wallace's father was a 60 Minutes reporter. And Carlson's dad was the Corporation for Public Broadcasting's president.
Not so with Walters. "Walters was born on September 25, 1929, in Boston, Massachusetts, the daughter of Dena Seletsky Walters and nightclub impresario Lou Walters," reports Biography.com.
After graduating from college, Walters worked as a secretary. She got her start in the news industry when she became an assistant at WRCA-TV, a local affiliate of NBC. 
During her time at the local station, she practiced writing for TV. This helped Walters to slowly climb the corporate ladder. After a few other media gigs, including some time at CBS writing for the Morning Show, Walters got her first job at NBC as a writer for the Today show. Soon, she was a co-host for Today.  And that's when her career really took off.
She was poached away from NBC by rival ABC
"Walters remained on the show for 11 years, during which time she honed her trademark probing-yet-casual interviewing technique," explains Biography.com. Then, the opportunity came knocking. NBC's rival network ABC wanted Walters. Soon, NBC and ABC were in competing negotiations with the journalist, and Walters' final decision made headlines.
"Barbara Walters yesterday accepted an offer of $1 million a year over the next five years to become a major personality of ABC News and the coanchor, with Harry Reasoner, of The Evening News," announced an April 23, 1976 edition of the New York Times. "She will thus become the world's highest-paid newscaster and the first woman ever to present the evening news over a major television network."
Barbara Walters' decision wasn't just about the money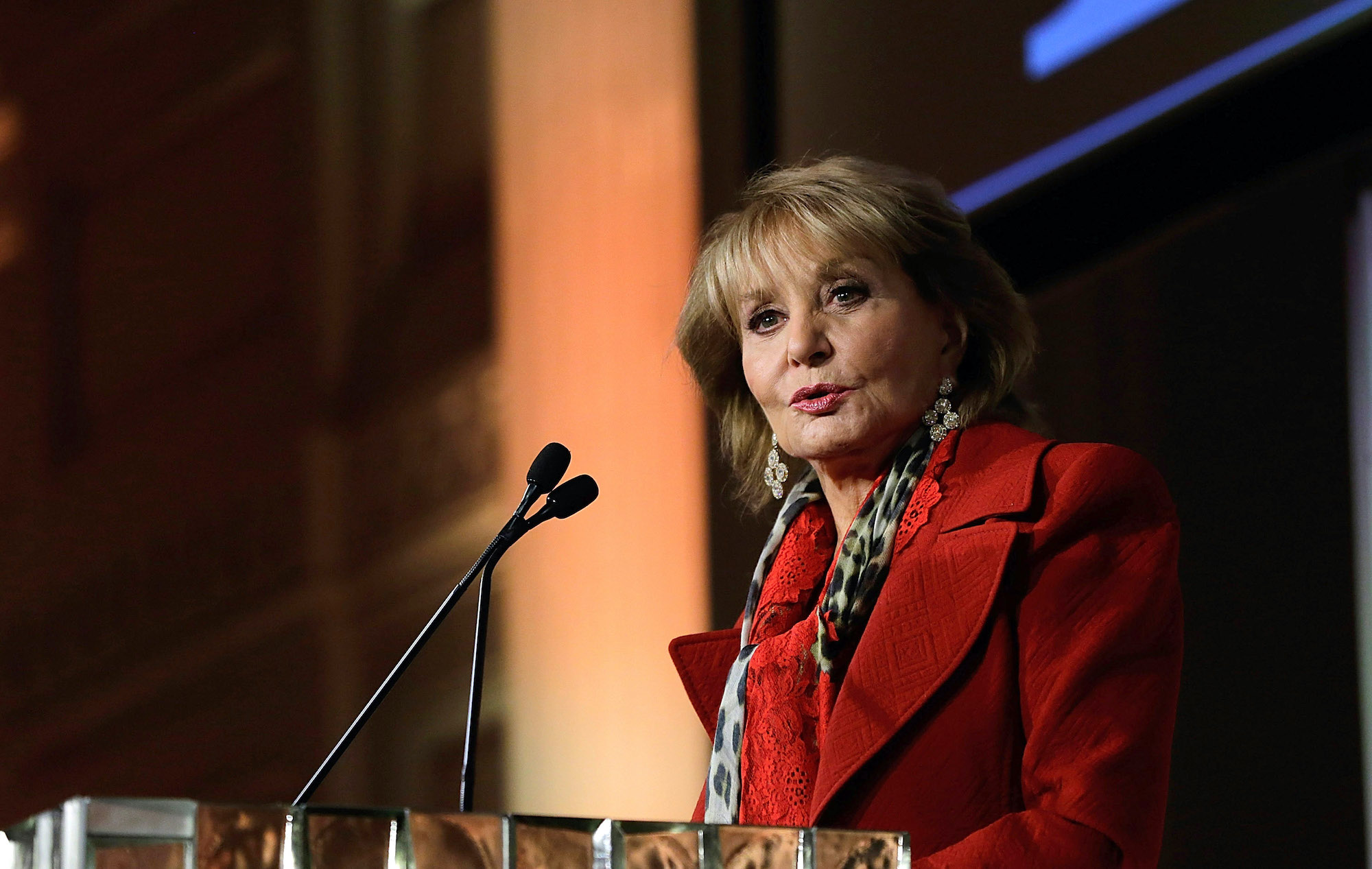 Walters' choice in 1976 to move to ABC set off a media frenzy about her record-breaking new salary, but a closer look at her contract reveals it wasn't just about the money. 
The New York Times points out that her contract with ABC also guaranteed that she would be able to host four 60-minute-long primetime programs on ABC, produced by her own company but paid for by the network.
Her new agreement also included her appearances on different political shows to interview politicians, as well as being involved in ABC documentaries. "[T]he NBC offer did not include a job as co‐anchor of the network's major news program," notes the publication.
That was a premonition to Walters' future as a groundbreaking interviewer. She soon became renowned for her in-depth interviews with the world's most noteworthy individuals. For instance, she has interviewed prominent leaders and icons like Hugo Chavez, Katharine Hepburn, Vladimir Putin and Monica Lewinsky, plus numerous U.S. presidents.
Her self-made achievements have won her dozens of Emmy nominations, an induction into the Television Hall of Fame, and a Lifetime Achievement Award from the Emmys.