'A Black Lady Sketch Show' Creator Teases Season 3
Fans are loving HBO's A Black Lady Sketch Show. Created by writer, comedian, and actor Robin Thede, it's a hilarious comedy sketch series from an African American lens. Each episode features the show's ensemble cast of actors, but there are also guest stars such as Angela Bassett, Patti LaBelle, Issa Rae, Kelly Rowland, Omarion, and Gabrielle Union.
The series premiered in 2019 and was met with widespread acclaim, with critics praising it for its humor, writing, and cast. That momentum has continued all the way up to the upcoming third season. Thede teased what to expect next in an interview.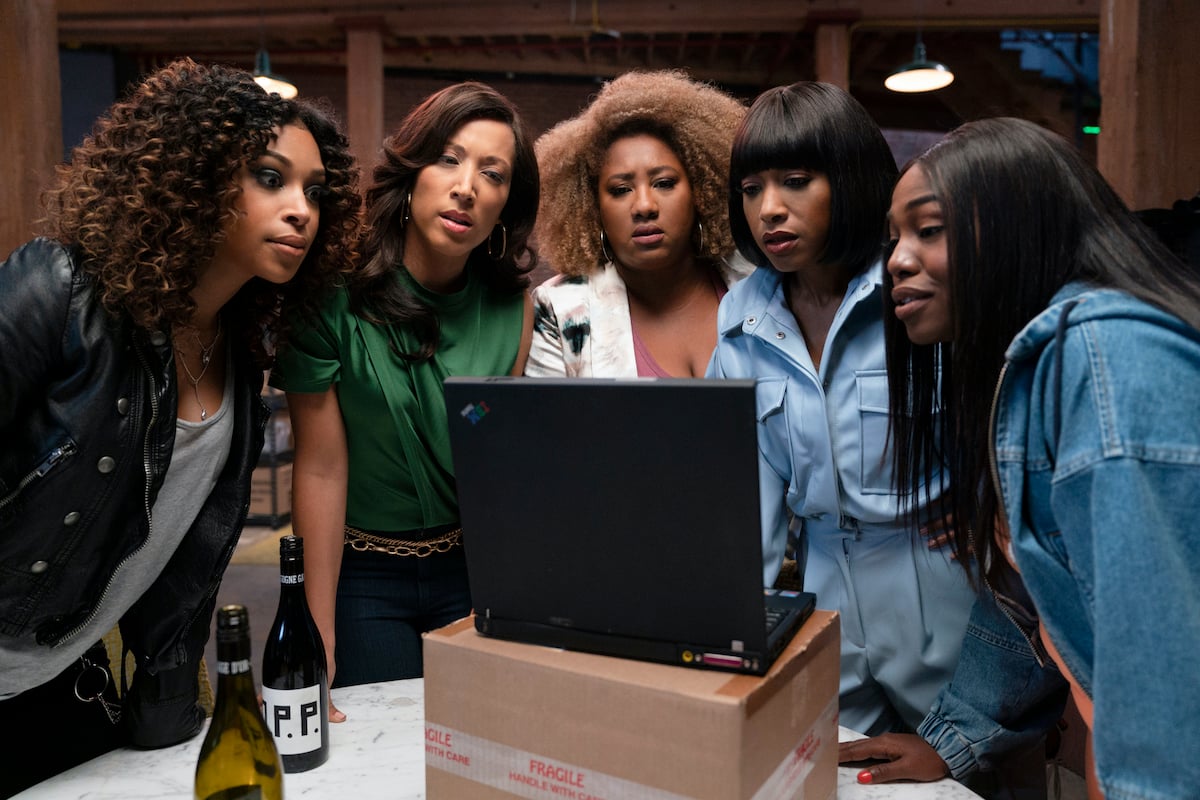 More episodes of 'A Black Lady Sketch Show' are coming up
HBO confirmed in March that it had approved another season of the show. The news came right before the conclusion of the second season, which received glowing reviews from outlets such as The New York Times and The A.V. Club.
"Robin continues to break new ground in the world of sketch comedy. She delivered a hilariously sharp second season, and we're looking forward to seeing where Robin, Issa Rae, and the A BLACK LADY SKETCH SHOW team take us in Season 3," HBO executive Amy Gravitt said in a statement shared with Deadline.
Thede also shared a statement celebrating the news, calling the show "a dream come true."
"And I'm honored to continue our incredible series and wonderful partnership with HBO, Issa Rae, Jax Media and our entire producing team," she continued. "I can't wait to push the show even further in Season 3 and to keep delivering the laugh-out-loud content our audience loves to see. I see this show as a budding comedy institution, where Black women can play fully realized, non-stereotypical characters, and I am so grateful for the opportunity to continue to create that space for today's premier comedians."
RELATED: The Best Shows on HBO Nobody Is Watching
What Robin Thede wants to do in 'A Black Lady Sketch Show' Season 3
In an interview with Gold Derby, Thede spoke on the direction she wants the show to take in season 3.
"I think in season 3 we're gonna be looking to explore so many types of characters," she said. "There are people and personalities and genres, not only in the types of characters but the places we can do. You know, horror-comedy, action-comedy, you know, just all sorts of things that we can push."
She continued, "In the indie film world, there's so many different styles that we can parody. The great thing is our show has a universal look in terms of which show you're watching, but every sketch has its own individual genre and style. So kudos to our directors and our cinematographer and our whole crew because they work really hard to make everything look so beautiful and individual stylistically, but part of a whole."
Thede didn't dive into the subject matter of season 3, but she noted her goal is to always make spaces for "Black women to see themselves" and "laugh the whole time."
RELATED: Top 10 New TV Shows of 2021 So Far, According to IMDb
What's the release date for 'A Black Lady Sketch Show' Season 3?
It's still unclear when the show will return, but we'll let you know when there's an update. In the meantime, check out A Black Lady Sketch Show now on HBO.