A Celebrity on 'The Ellen DeGeneres Show' Defends Ellen DeGeneres After Questionable Interview: 'I Was Never a Victim'
Ellen DeGeneres is under the microscope more than ever before. Reports surfaced claiming DeGeneres is rude to her staff, and it's affecting the comedian's reputation and standing with The Ellen DeGeneres Show. Not only that, but old interviews that gave fans pause at the time are also cropping up.
It looks like one of DeGeneres' famous guests is defending the comedian, though. Here's what's being said on Twitter in defense of DeGeneres' jokes.
Ellen DeGeneres is under fire by staff after complaints surface about her show and producers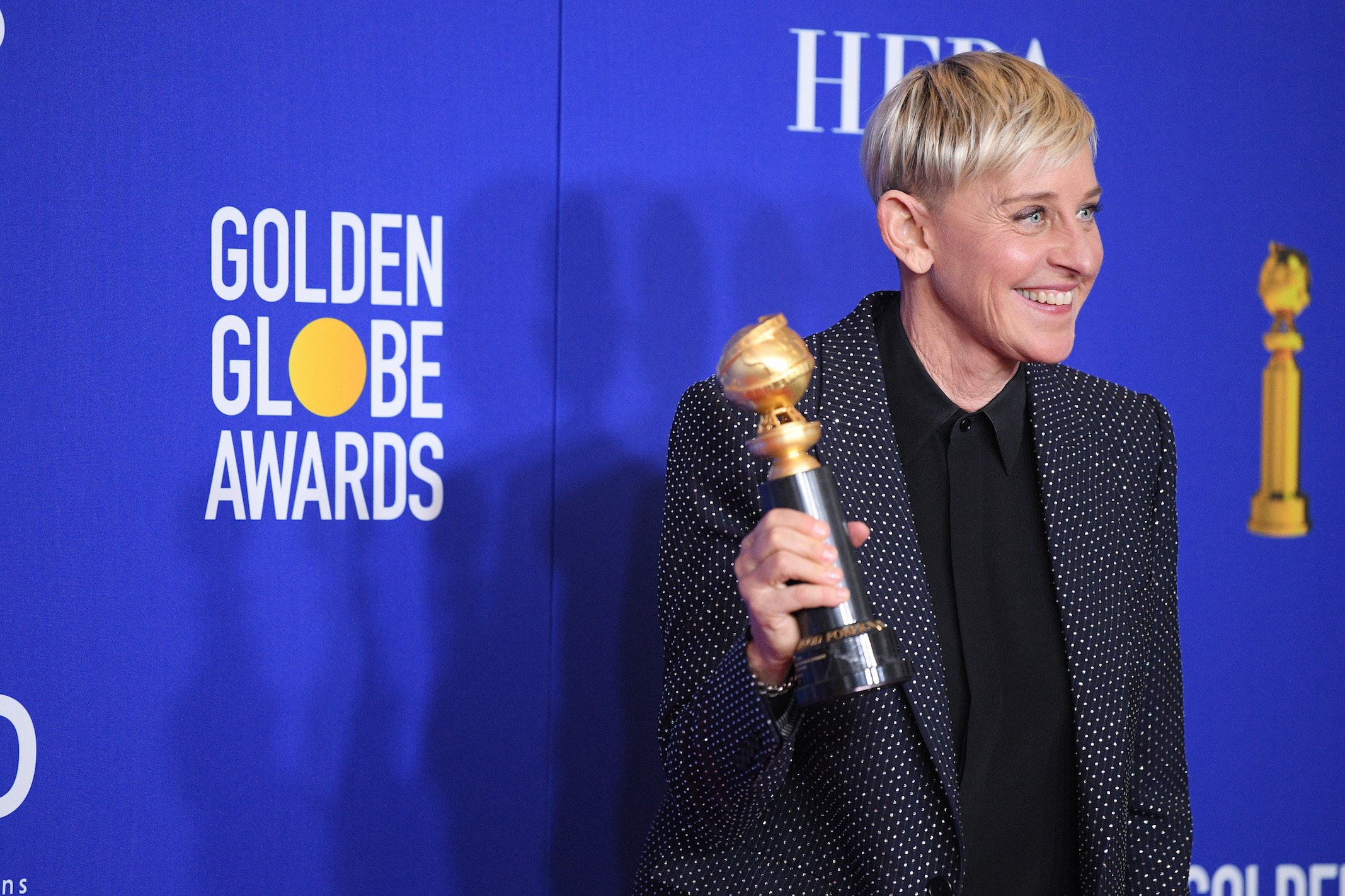 RELATED: Ellen DeGeneres Kept Buying and Selling Her Million Dollar Houses After Getting 'Bored' With Them
DeGeneres has been a favorite amongst talk show fans for years, as her quick wit and fantastic personality shined through every interview. Unfortunately, reports from staffers for The Ellen DeGeneres Show painted DeGeneres in an unfavorable light. Buzzfeed released one scathing report in particular that explained employees experienced "racism, fear, and intimidation" from the producers of the program.
Now, DeGeneres has to do some serious damage control. She released a statement explaining significant changes will be made with production to ensure the wellness and safety of her staff. The Cut reported that DeGeneres told her staff on Aug. 17 that she fired a number of producers who were accused of sexual misconduct. And the host seems genuinely committed to doing better.
Some celebrities have come to DeGeneres' aid, too. Katy Perry, Diane Keaton, Samantha Ronson, Ashton Kutcher, and Scooter Braun have all shown their support for the comedian.
An old interview on 'The Ellen DeGeneres Show' with Sofia Vergara surfaced
RELATED: Is Ellen DeGeneres Mean? Her Jokes At Sofia Vergara's Expense Would Suggest So
With all the commotion, celebrities who've appeared on The Ellen DeGeneres Show in the past are now under the microscope. DeGeneres has had a number of interviews in the past that got awkward, as some of her jokes didn't land. But she's always managed to push through the bad jokes to salvage the interview.
Sofia Vergara appeared on the show a few years back. And it seems DeGeneres' comments about Vergara's accent are upsetting fans. The two discussed the CoverGirl ad they did together, and that's when DeGeneres made some potentially inflammatory comments.
"They give her the hardest lines, too," DeGeneres explained. "She has such a hard time pronouncing any of the ingredients."
Vergara seems to laugh along to the joke. "I think because you are more famous than me, and older than me, so they give you priority and you read the script first and then you're the one that makes me say those words because there's no way," Vergara added.
Vergara defended DeGeneres via Twitter
Fans had some seriously mixed reactions to Vergara's appearance on DeGeneres. It seems some were upset that DeGeneres made fun of the actor's accent. But others think it's obvious Vergara could take the joke, as she threw DeGeneres' age right back at her.
Vergara took to Twitter to defend DeGeneres, too. "Two comedians having fun with each other to entertain," Vergara wrote. "I was never a victim guys, I was always in on the joke."
We're not sure if other celebrities who made appearance on DeGeneres' show are in the same camp as Vergara, though. Taylor Swift appeared very distraught over DeGeneres' jokes about her love life. And Celine Dion also wasn't pleased when the host made fun of her son's hair.
We're excited to see which celebrities continue to appear on DeGeneres' talk show in the future.
Check out Showbiz Cheat Sheet on Facebook!