A 'Challenge' Castmember Claims Paulie Calafiore Isn't On Season 35 Due to 'Unstable Behavior'
It's hard to believe MTV's The Challenge has been on TV for over a decade. And we've watched some of the contestants compete for the big money on multiple seasons.
Cara Maria Sorbello is one of the most infamous female competitors on the show. She's known for being a total beast in eliminations, and she's even won the competition. Unfortunately, her interpersonal relationships tend to get her in trouble. And she's become quite unpopular after dating relative Challenge newcomer Paulie Calafiore.
Now, one other Challenge contestant is claiming Calafiore won't be on the next season of the show due to his "unstable behavior." Here's what happened.
Paulie Calafiore lost during the Season 34 finale of 'The Challenge'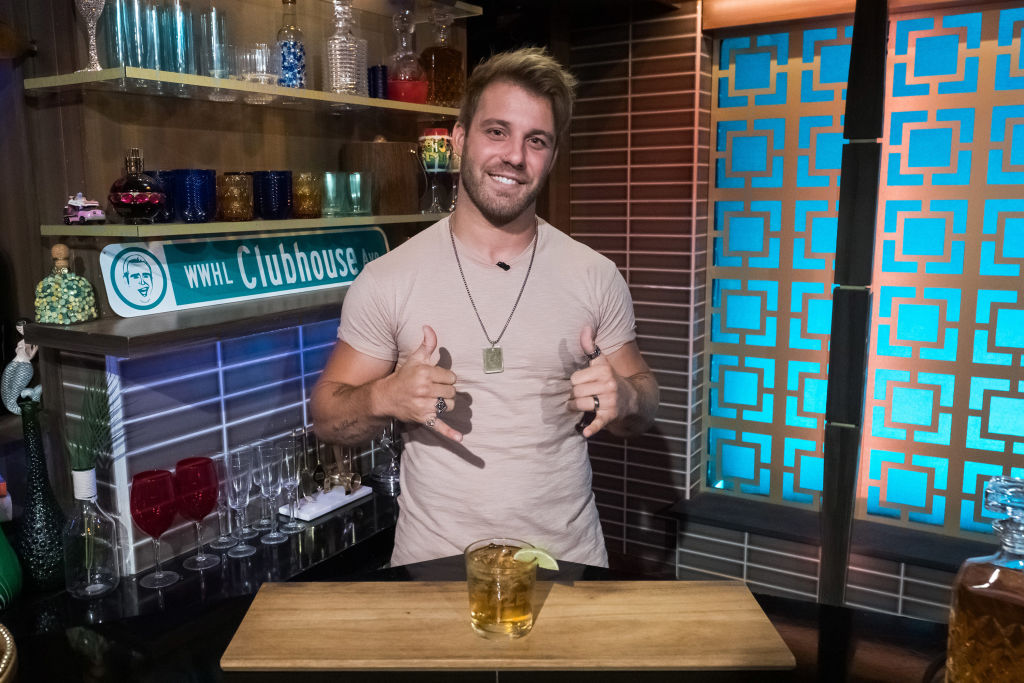 Calafiore has only been in a few Challenge seasons, but he's already made a name for himself as a force to be reckoned with. He made it to the finales of Final Reckoning and War of the Worlds 2. And, of course, major drama occurred when his relationship with Sorbello during Final Reckoning turned more than friendly.
Calafiore and Sorbello were able to put the drama behind them during War of the Worlds 2. And their alliance dominated throughout the entire season, planting them in the final without ever causing them to see an elimination. Unfortunately, while the couple came close to bringing home big money in the end, they couldn't pull it together. Calafiore's weak performance on the U.S. team seemed to cost them the big win.
"It wasn't the fact that I was gassing out, it was the fact that I had no vision, my kidneys were shutting down, and at that point my brain switched from finishing to life or death situation," Calafiore told PeopleTV.
Calafiore and Cara Maria Sorbello are reportedly not on Season 35
Sorbello and Calafiore are natural-born competitors — and when they enter the Challenge house, they're there to form alliances, train hard, and get to the end. Now, it appears they're taking a break from the stress of reality TV, however. And Sorbello has been quite vocal about her decision to take a step back from the show.
"You can't put a price tag on happiness. For so long, I was, like, you know the money is so good. I can't say no. I needed a little break for my own sanity and my own happiness, just finding what makes me me again and get my light back," Sorbello said on the Watch With Us podcast.
She also mentioned that now that she'll be gone, the producers will have to "make someone else the bad guy" for Season 35.
While Calafiore is also reportedly not making an appearance on Season 35, Sorbello mentioned she wouldn't mind if Calafiore wanted to stay on the show. In this case, she would just "happily stay home, work on everything at home and cheer him on."
A castmember claims Calafiore's 'unstable behavior' is to blame
Johnny "Bananas" Devenanzio is one of the most polarizing Challenge players in history. And according to Calafiore, Bananas is to blame as for why he's not on Season 35. Inquisitr notes Calafiore took to Twitter to claim Bananas attempted to get Calafiore banned from the show by spreading lies. But other castmembers are coming to Bananas' defense and claiming Calafiore failed to pass the psych evaluation.
Jemmye Carroll, a longtime Challenge competitor and rival of Sorbello and Calafiore, took to Twitter to share what she thinks.
"Y'all. Cast members don't have the power to get other cast members banned from a show… Don't believe the lies…," Carroll tweeted.
When another attempted to come to Calafiore's defense, Carroll fired back again. "So then he was dropped due to his unstable behavior the past few weeks? Right or wrong? Which essentially means if he took a test in this state he wouldn't pass. He was dropped due to his behavior not bc he wanted to stay home," she continued on Twitter.
We're sure we'll hear more drama between castmembers as it comes, but we won't expect to see Calafiore or Sorbello on the new season!
Check out Showbiz Cheat Sheet on Facebook!