A 'Challenge' Star Said Wes Bergmann Let MTV Production 'Get In His Head' During 'Total Madness'
The end of The Challenge: Total Madness is upon us, and fans are ready to see who will win the $1 million. There have been a ton of twists and turns throughout this season. And an unlikely rivalry — Johnny "Bananas" Devenanzio and Wes Bergmann — also came together to try and make it to the end as teammates instead of enemies.
Unfortunately for Bergmann, we know his time on Total Madness was cut short when he volunteered to compete against Devenanzio in an elimination round. And another player on the season said MTV started to get in Bergmann's head, which may be why he threw himself in in the first place.
Wes Bergmann teamed up with Johnny 'Bananas' Devenanzio on 'Total Madness'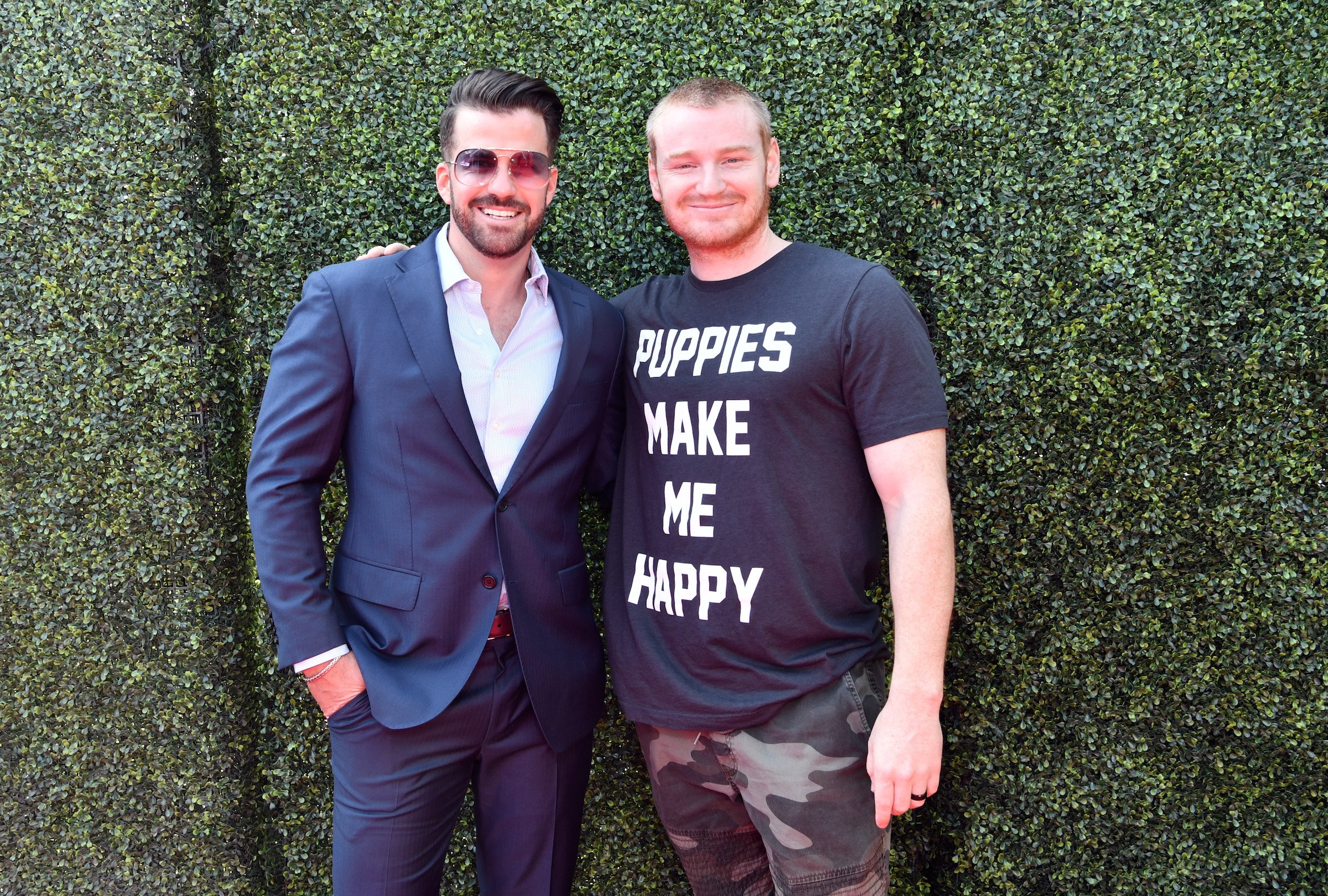 RELATED: 'The Challenge 35': Johnny Bananas Says His New Alliance with Wes Bergmann was a 'No-Brainer'
There have been plenty of unlikely duos to pair up on The Challenge, but no one ever expected Bergmann and Devenanzio to successfully work together. These two have been rivals for about a decade. But coming into Total Madness, they knew the younger, newer players would take them out as soon as they got the chance. Their teaming up was out of necessity at first, though it blossomed into a beautiful friendship by the end.
"I think Wes and I both knew that us putting our beef aside and working together was probably the smartest thing for our games," Devenanzio admitted to People. "However, we both have been, I think, burdened with unusually large egos. And putting our egos aside and trusting the other one was very difficult. On The Challenge, trust is d*mn near impossible."
While Devenanzio ended up eliminating Bergmann, the two still seem to have a good relationship today.
Devenanzio said Bergmann felt overshadowed by him on the show
While Devenanzio and Bergmann are friends now, Devenanzio still believes that his former foe felt overshadowed by him during the competition. And he thinks that Bergmann wanted the attention and clout of winning against him, which is why Bergmann threw himself into an elimination.
"Wes had zero desire to go in, zero intention to go in," Devenanzio told the Challenge Mania podcast. "He was never going to nominate himself to go in. But then when I did, I think the thought of … my nomination of myself completely overshadowing his third win."
"Wes loves having attention, dude," Devenanzio noted once again. "But me winning for a third time, that nomination overshadowing his third win. And the idea of me potentially going into an elimination and coming back with a red skull when he was just sitting there with his three wins which essentially, at this point, were meaningless, I don't think he could handle that."
Another 'Challenge' contestant said Bergmann let MTV 'get in his head'
It seems other Total Madness participants had something to say about Bergmann's behavior prior to his elimination as well. Chris "Swaggy C" Williams talked to the Challenge Mania podcast about Bergmann's decision to go against Devenanzio. And he said it was heavily influenced by outside pressures.
"He kept telling me, 'If I don't go down there against Bananas MTV is gonna think I'm a p*ssy, all the fans are gonna think I'm a p*ssy because I've never really gone against him in a final, and this is the only chance," Williams noted. "I feel like that one decision is where he messed up and really let, not the fans, but like, production, everything in general, get in his head."
It sounds like production knew a Devenanzio vs. Bergmann showdown is what everyone wanted to see. While Bergmann lost his chance at winning the $1 million, fans are certainly glad they got to see two greats go head to head.
Check out Showbiz Cheat Sheet on Facebook!