'A Charlie Brown Christmas': The Young Actor Who Played Charlie Brown Found the Role a 'Challenge'
These days, A Charlie Brown Christmas is a beloved holiday classic. But before it first aired in 1965, the team behind the special, as well as CBS television execs, thought they had a dud on their hands. Nothing could be further from the truth. The story of a boy who can't seem to get into the Christmas spirit resonated with viewers, and the show has gone on to become a staple of holiday TV programming. 
Producer Lee Mendelson, animator Bill Melendez, and cartoonist Charles Schulz put together A Charlie Brown Christmas in just a few months, after Coca-Cola decided it wanted to sponsor a Christmas special. Among the many challenges Mendelson and the rest of the team faced when working on the 30-minute feature was finding the right actors to voice the Peanuts characters. 
'Dozens and dozens of kids' auditioned for 'A Charlie Brown Christmas' 
A Charlie Brown Christmas was the first Peanuts animated special. Producers were faced with the daunting task of finding the right people to give voice to the beloved comic-strip characters, including Charlie Brown, Linus, and Lucy. Mendelson reflected on the process in the 2000 book A Charlie Brown Christmas: The Making of a Tradition. 
"We realized that Charlie Brown's voice had to be 'blah'; Lucy's had to be assertive and even crabby; Linus's would have to combine intelligence with childlike simplicity," he wrote. 
"We auditioned dozens and dozens of kids for the key roles," he added. 
For the title role of Charlie Brown, Mendelson was looking for someone who could "sound bland" but was also a "good actor … an unusual combination of talent." Fortunately, they found the right voice in 8-year-old Peter Robbins. 
Peter Robbins thought playing Charlie Brown would be easy 
Robbins already had some showbiz experience when he was cast as the morose Charlie Brown. He'd appeared in dozens of commercials as well as episodes of TV shows such as Get Smart. 
Robbins spoke with Mendelson for the book and reflected on his experience making A Charlie Brown Christmas. He told the producer he thought playing Charlie Brown would be "very easy; a voice-over compared to acting on camera." 
But once Robbins arrived at the studio, he realized things were going to be a bit more complicated. The atmosphere was "chaotic" because of the other child performers running around, he said. And then there was the matter of the dialogue. 
Why portraying Charlie Brown was a 'challenge'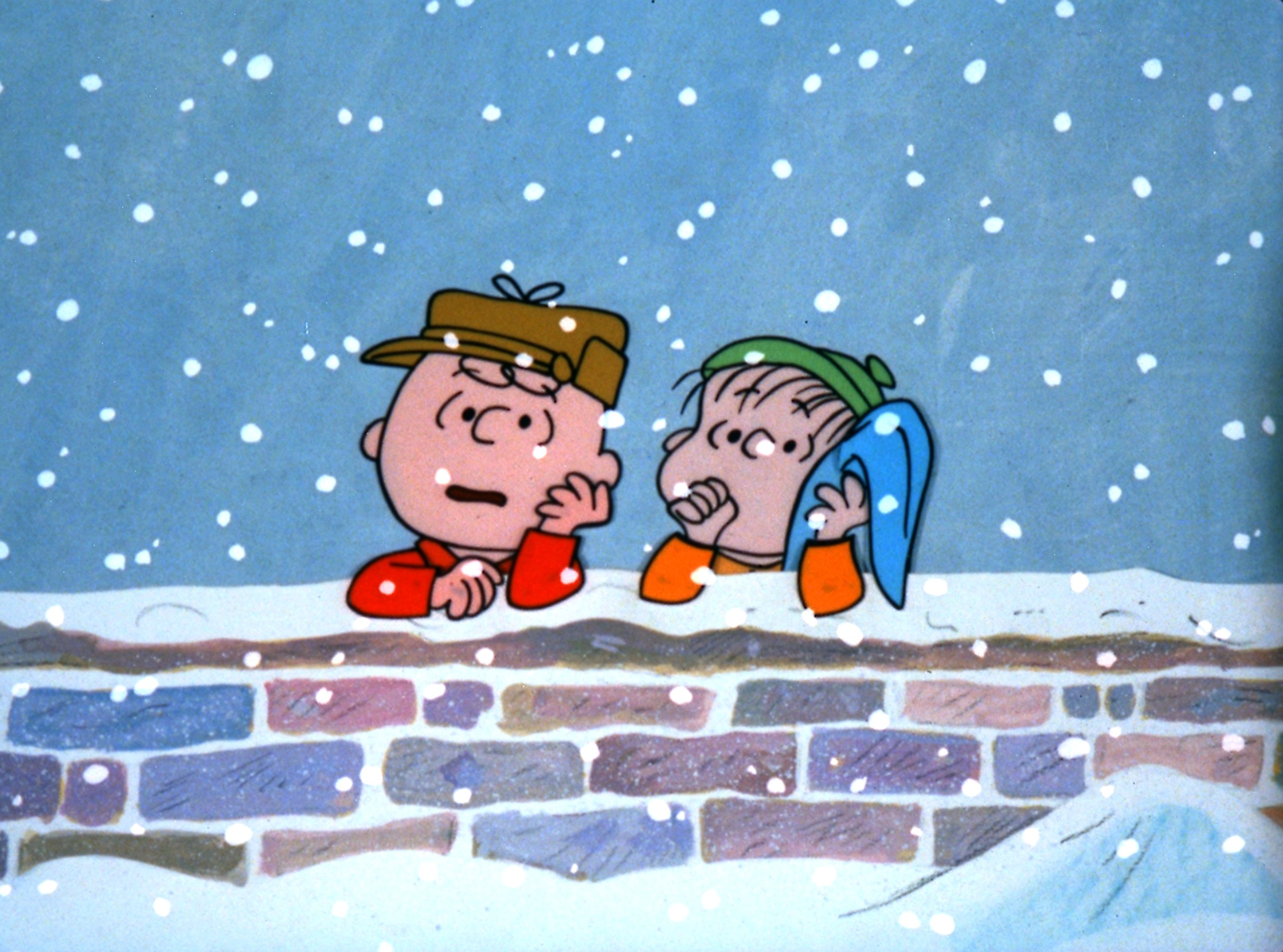 Robbins and the other actors in A Charlie Brown Christmas were little kids, but they had to pull off some fairly complicated dialogue, he recalled. 
"We had unusual words to deliver like 'good grief' and 'rats' and 'eastern syndicate.' A lot of the talk was 'edgy,' at least for us kids at the time." 
Robbins also struggled a bit when it came to getting into character. He just didn't get Charlie Brown's lack of enthusiasm about Christmas. 
"Another challenge was the fact that I, as Charlie Brown, was supposed to be depressed at Christmastime. It was very strange for an 8½-year-old to pretend to be depressed about Christmas, the most joyous time of the year!" 
A Charlie Brown Christmas airs Sunday, Dec. 13 on PBS (check local listings). It is also available for free on Apple TV+ through Dec. 13.  
Check out Showbiz Cheat Sheet on Facebook!