'A Charlie Brown Thanksgiving' Is Coming to TV in 2019 Just in Time for Your Friendsgiving Celebration
It's November, which means it's officially time to start planning your Friendsgiving celebration. Whether you can't make it home to celebrate Thanksgiving with your family, or if your friends are your family, the idea of spending Turkey Day with those closest to you, whether you're related to them or not, is a tradition that's gaining steam. 
While the first mentions of Friendsgiving popped up in 2007, according to Merriam-Webster, the concept of getting together with friends to eat a meal on or around Thanksgiving has been around for years. A season 1 episode of Friends featured the gang spending the holiday together, though they didn't call it "Friendsgiving." (FYI, fans of the show can catch eight Thanksgiving-themed Friends episodes on the big screen in select theaters November 24 and 25.)
And then there's A Charlie Brown Thanksgiving. The 1973 Peanuts holiday special sees Charlie Brown attempting to prepare a Thanksgiving meal for his friends, with predictably dismal results. 
Charlie Brown gets in over his head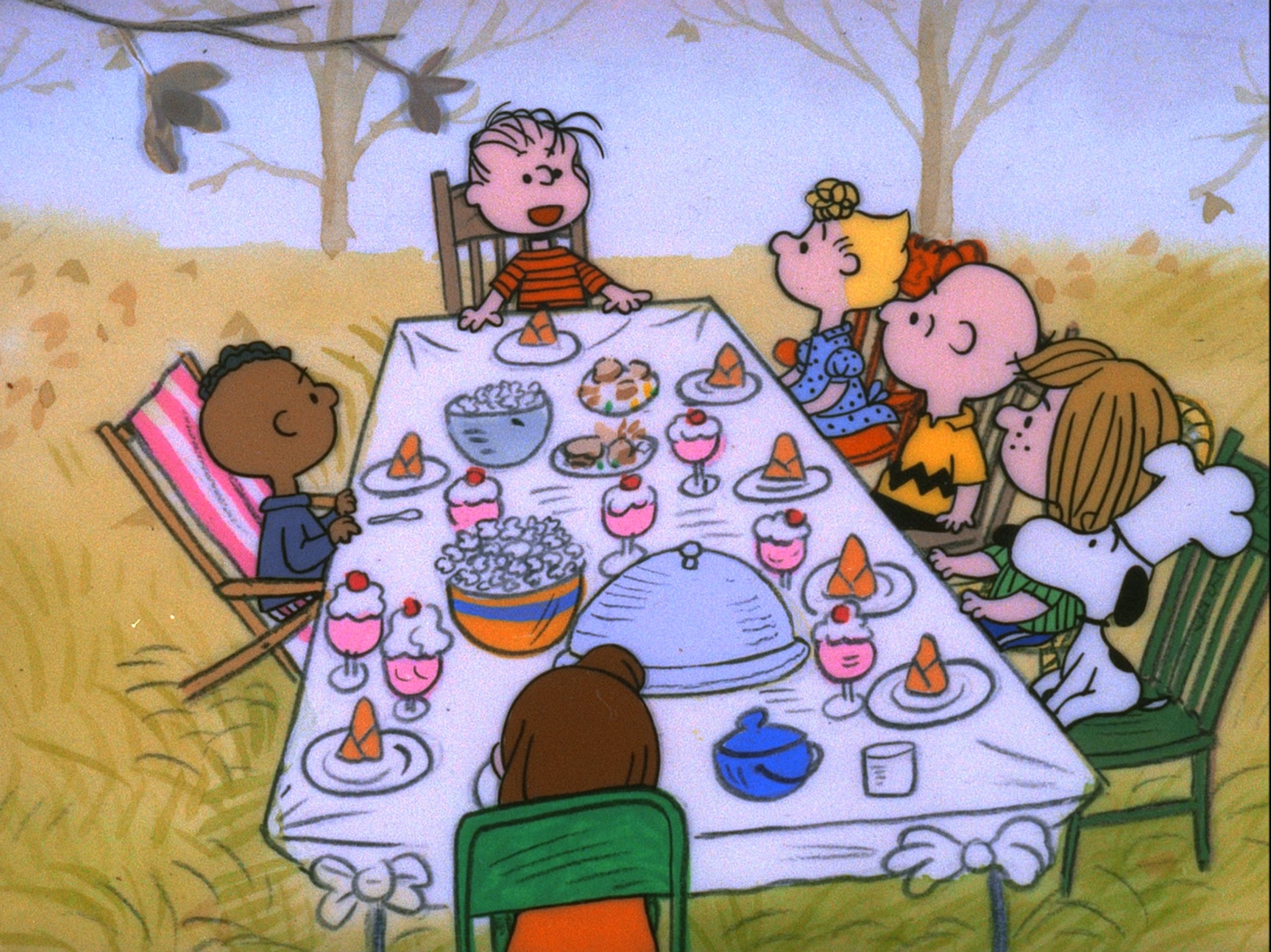 Just in case A Charlie Brown Thanksgiving isn't part of your annual holiday viewing, here's a refresher on the plot: The luckless Chuck and his sister Sally are supposed to go to their grandmother's house for Thanksgiving dinner. But when Peppermint Patty invites herself over for the holiday — and extends the invitation to Marcie and Franklin — Charlie Brown is forced to improvise. 
Unfortunately, his makeshift meal of toast and popcorn doesn't go over well with Peppermint Patty, who is upset about missing out on turkey, stuffing, and pumpkin pie. However, Marcie reminds her that she invited herself to dinner. Thankfully, Charlie Brown's grandma saves the day by inviting all the kids to her house, while Snoopy and Woodstock enjoy their own Thanksgiving meal. 
'A Charlie Brown Thanksgiving' airs on November 27 
In 2019, A Charlie Brown Thanksgiving will air on Wednesday, November 27 at 8/7c on ABC. The 30-minute Thanksgiving-eve special will be followed by This Is America, Charlie Brown: The Mayflower Voyagers.  
If you're busy preparing your own Friendsgiving meal and miss the live broadcast, don't panic. While A Charlie Brown Thanksgiving isn't streaming on Netflix or Hulu, you can purchase it on-demand for $5.99 from Amazon or rent it for $3.99 from iTunes or Vudu. It's also available on DVD either by itself or as part of a box set with other Peanuts holiday specials.
When can you watch 'A Charlie Brown Christmas'?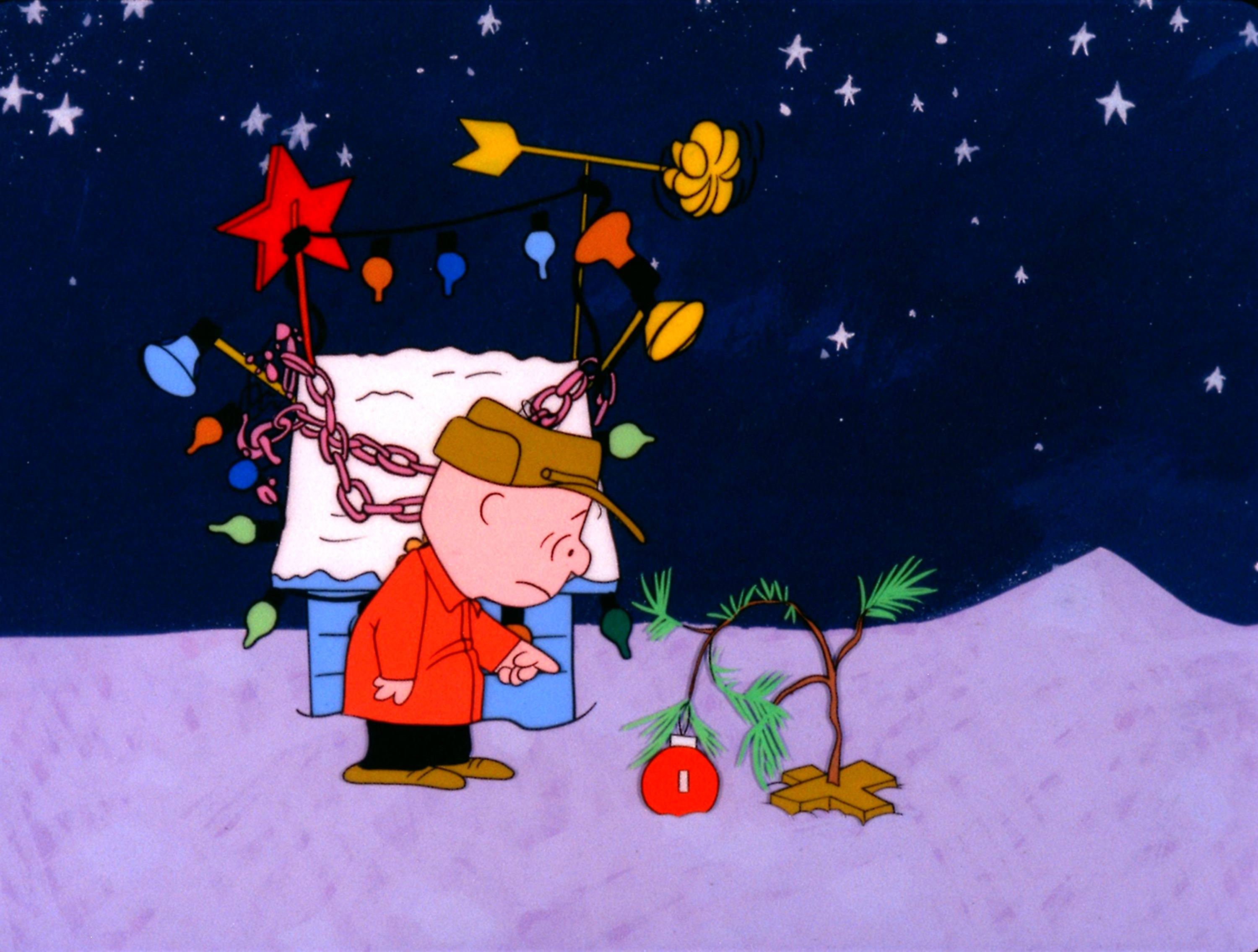 Of all the Peanuts holiday specials, A Charlie Brown Christmas is probably the most beloved. The 1966 TV special will air on Thursday, December 5 at 8/7c on ABC. It will be followed by Charlie Brown's Christmas Tales. A third Peanuts Christmas special, I Want a Dog for Christmas, Charlie Brown airs Sunday, December 22 at 7/8c on ABC. 
Finally, you can prepare to ring in 2020 by watching Happy New Year, Charlie Brown on Thursday, December 26 at 8/7c. It will be followed by She's a Good Skate, Charlie Brown. 
Read more: Hulu Just Added the Ultimate Thanksgiving Movie for November
Check out Showbiz Cheat Sheet on Facebook!