A Child Directed This Iconic 'I Know What You Did Last Summer' Scene
There are many slasher flicks and horror films, but there's only one I Know What You Did Last Summer. Well — just kidding — there are two more sequels that follow, but the concept of the first one is pretty unique. It has many standout moments and really put the main actors' careers on the …
There are many slasher flicks and horror films, but there's only one I Know What You Did Last Summer. Well — just kidding — there are two more sequels that follow, but the concept of the first one is pretty unique. It has many standout moments and really put the main actors' careers on the map. 
But, unfortunately, like most slashers [spoiler] most of the main characters don't make it to the end credits. They commit a pretty violent crime (or they think that they do), and the whole movie is them facing the repercussions of that one summer mistake. There are a lot of memorable moments, but one very particular scene was actually from the mind of a kid. 
The most well-known scene from 'I Know What You Did Last Summer' was directed by a child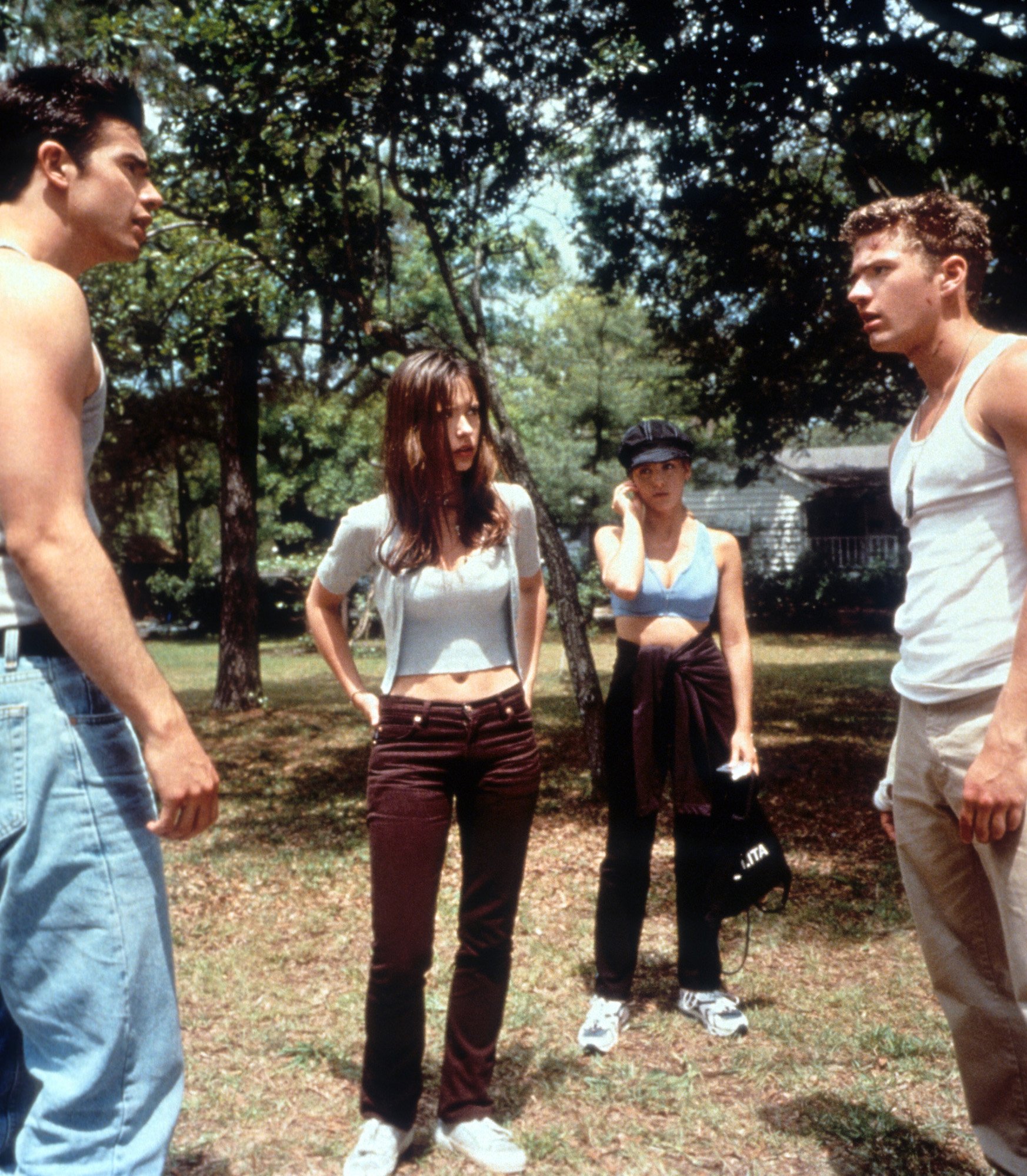 I Know What You Did Last Summer came out in October of 1997 was pretty commercially successful. It starred Jennifer Love Hewitt as Julie James, Sarah Michelle Gellar as Helen Shivers, Ryan Phillippe as Barry Cox, and Freddie Prinze Jr as Ray Bronson. 
The four friends accidentally "kill" someone and leave them for dead in the road one summer, which gives the movie its title. Even though some of the group is more personally haunted by it than others, they put it behind them because they don't think they can get caught; no one saw them and there's no evidence they did it. However, what if the person they thought they killed is out to personally haunt and torture them?
One scene shows Julie at her breaking point, twirling around and asking the killer what it's waiting for, even though he's nowhere to be seen so it looks like she's talking to the air. And when speaking with Us Weekly in 2018, Love Hewitt revealed that that iconic scene was a kid's idea.
"That scene was actually directed by a kid who won a contest to come on and create a moment for the movie, and it became the biggest part of the movie," she shared. 
She said that she had "no idea" where he was now, but that she wasn't thrilled about the idea of the scene at first. 
"He's like I want her to stand in the street and turn around and just scream. 'What are you waiting for, huh?'" Love Hewitt said. "I was literally like, 'Are you kidding me right now? This is what I'm gonna do? OK. This was a great idea.'" 
But, as stated before, it's probably the most well-known part of this movie. And Scary Movie's parody of it is high up there too. It's also the line that Love Hewitt said she gets asked to repeat most often on Halloween. 
Jennifer Love Hewitt was a no-brainer for the role of Julie James
Back in 1997, these four actors weren't the big stars they are today. Love Hewitt was a lead on Party of Five and was cast because was able to show vulnerability, but she wasn't a "leading lady" in Hollywood, per se. But, while talking to Digital Spy in 2017, director Jim Gillespie said she was "absolutely straight away was Julie James."
As for Prinze, he wasn't the first pick or obvious choice for Ray. 
"Nobody wanted Freddie," Gillespie said. "They thought he was too soft, he wasn't muscular enough, so Freddie probably screen-tested four or five times. He got to the point where he was saying, 'I'm done', and I really had to plead with him to stick with it because I wanted him. I thought he was going to be great with it. He went to the gym and worked out, changed his diet and his hair cut. I stuck to my guns and eventually they went, 'Yes.'"
Phillippe was recommended by Reese Witherspoon, his girlfriend at the time who was offered the film. Even though she didn't want to do it, he did. And Gellar was the last of the four to be cast. She had just started as Buffy Summers in Buffy the Vampires Slayer. No one was right for the role of Helen Shivers just yet, even though Gillespie said they looked at "loads" of people for the role. 
"In part it was down to the fact that I didn't want a 27-year-old playing a 17-year-old in the classic Hollywood way," he said. "There were loads of people we looked at who were just too old. Hilary Swank tested for it, who was great, but she wasn't right for the role."
The director, interestingly, wasn't out to make a horror movie with 'I Know What You Did Last Summer'
While some horror films can be a bit flimsy, just focused on the next jump scare, I Know What You Did Last Summer did a get deeper into the characters and their morals. And that wasn on purpose. 
"I wasn't interested in making a horror film, particularly," Gillespie told Digital Spy. "It had that core dilemma of, 'What would I do if this happened to me?' that spoke to a young audience that was about to embark on their adult life, go to university, college."
The movie was all about how these four young adults deal with the worst possible thing, ever. And in choosing the wrong choice, how does karma come after the teens who did it? 
 "If you made a mistake and f*cked up, what would you do?" he continued. "Would you bury the secret? The audience got it; that's exactly what they hooked onto."
That's definitely a major reason why the movie did so well. Because it was just campy enough to be a horror classic. But it also was a bit serious enough to get people thinking as well. And to think; the scene that's lived on the longest is the one that was directed by a kid too.