A Complete List of All the 'New Girl' Thanksgiving Episodes
Thanksgiving will be here soon, and many people enjoy binge-watching their favorite characters as they enjoy the holidays with their families. In the case of New Girl, it's not a blood family that enjoys Thanksgiving together, but a group of friends who have grown to become a family in their own right. Here are the five Thanksgiving dinners celebrated by the roommates.
'New Girl' made a sitcom off a group of mismatched roommates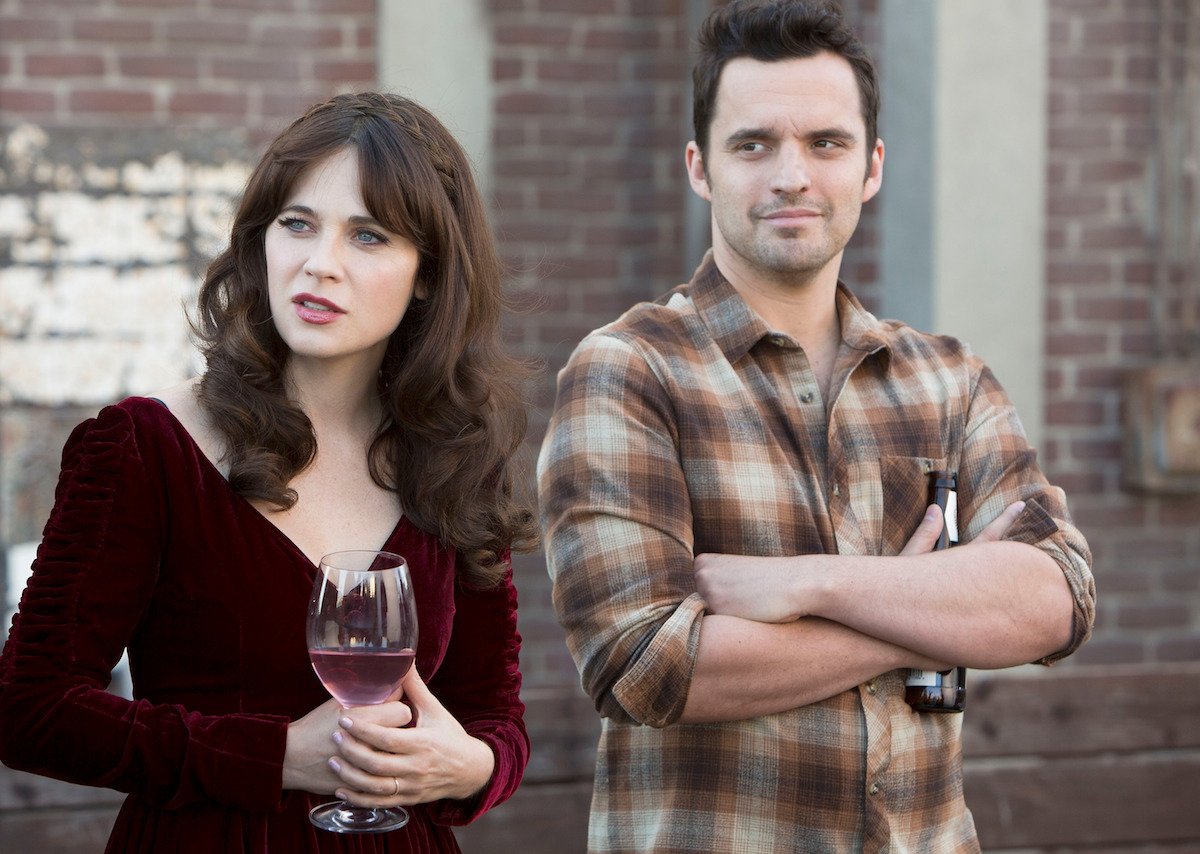 What happens when a single woman moves in with three men? That's the question that propels New Girl, and viewers couldn't get enough. 
Zooey Deschanel, who plays Jessica "Jess" Day, comes home one day to find her boyfriend with another woman. Heartbroken, Jess ends the relationship immediately and moves out.
After viewing an ad on Craigslist, she moves into an apartment with three men she's never met before, and the ensuing drama drew fans in for seven seasons. It revolved around the group's careers, their romantic relationships, and dealing with day to day frustrations that can be surprisingly funny.
Like most shows, the holidays played a big role, and Thanksgiving was no exception. The drama never seemed to stop, and that was a surprisingly good thing.
Season One "Thanksgiving"
One of the main couples that everyone was rooting for on New Girl was Jess and Nick. The sparks began to fly very quickly, and the chemistry was undeniable. Jess stirred things up when she invited her crush to dinner (played by Justin Long), and Nick wasn't exactly happy about that situation.
Season 2 "Parents"
It's not just the roommates who have relationship troubles. Jess's parents both show up, and she decides that there is nothing like the holidays to get her loved ones back together. To add to the madness, Schmid and his cousin Big Schmidt decide to have a "manliness" competition that results in some hysterical scenes.
Season 3 "Thanksgiving III"
Eating in for Thanksgiving is so overrated. That's why the group decides to go have Thanksgiving dinner out in the great outdoors. Well, it's actually because Coach thinks Nick is going soft. Either way, it's a dinner that no one will ever forget.
Season 4 "Thanksgiving IV"
Apparently the group didn't learn their lesson about meddling in relationships, because they're still trying to set up others. It all starts when Schmidt decides to have a Bangsgiving dinner where everyone invites a single friend. Sounds like a great idea, and it definitely isn't dull. While things don't turn out the way some of the group wanted it to, at the end of the day, everyone made some interesting memories.
Season 6 "Last Thanksgiving"
Nick and Jess still have unresolved feelings that need to be sorted out before they can move on. Things get turned upside down, however, when some old characters show up with their own agenda. Jess has an ex boyfriend invite himself over, and this really turns the dinner upside down. Schmidt's father comes to dinner as well, but he's heartbroken, and it puts a bit of a damper on the dinner. Still, things end on a positive note for almost everyone, as is fitting since this is the last Thanksgiving.
Does the cast have Thanksgiving together?
As much as the group looks on-screen, some may wonder if they hang out off the set. According to Jake Johnson, who played Nick Miller, that doesn't seem to be the case. 
The cast got along very well and would go get a bite to eat together while at work, but they didn't really spend time together outside of work. So that means that Thanksgiving dinner was probably out. Still, we can all enjoy watching them do what they do best on New Girl.