A Deep Dive Into Johnny Depp's Dating History From Winona Ryder to Amber Heard
Actor Johnny Depp is almost as well known for his Hollywood relationships as he is his movie career. Here's a look back at the stars he's dated.
Johnny Depp is one of Hollywood's biggest stars, a quirky actor who has come under fire in recent years due to a series of tabloid controversies. His relationship with his ex-wife Amber Heard is currently playing out in the headlines as the two battle things out in court over a bitterly contested defamation case. However, long before Depp was with Heard, he was involved in a series of romances with other hot stars, including Winona Ryder, Kate Moss, and French singer Vanessa Paradis. 
Johnny Depp's first wife and early dating history in Hollywood
Before Depp made it big in Hollywood, he was an aspiring musician. According to Parade, it was around this time, in the early '80s, that Depp met his first wife, Lori Anne Allison. Allison, who was working as a makeup artist, encouraged Depp to start acting. In 1983, the two tied the knot. Their marriage only lasted two years — in 1985, Depp filed for divorce.
After Depp and Allison split up, he started dating young actor Sherilyn Fenn. The two dated for years before splitting in 1988. Depp was then briefly engaged to Jennifer Grey, breaking it off after a few months. Around this time that Depp met Winona Ryder. Depp and Ryder embarked on a wild romance that captivated the attention of fans everywhere.
Depp's high-profile romances with Winona Ryder and Kate Moss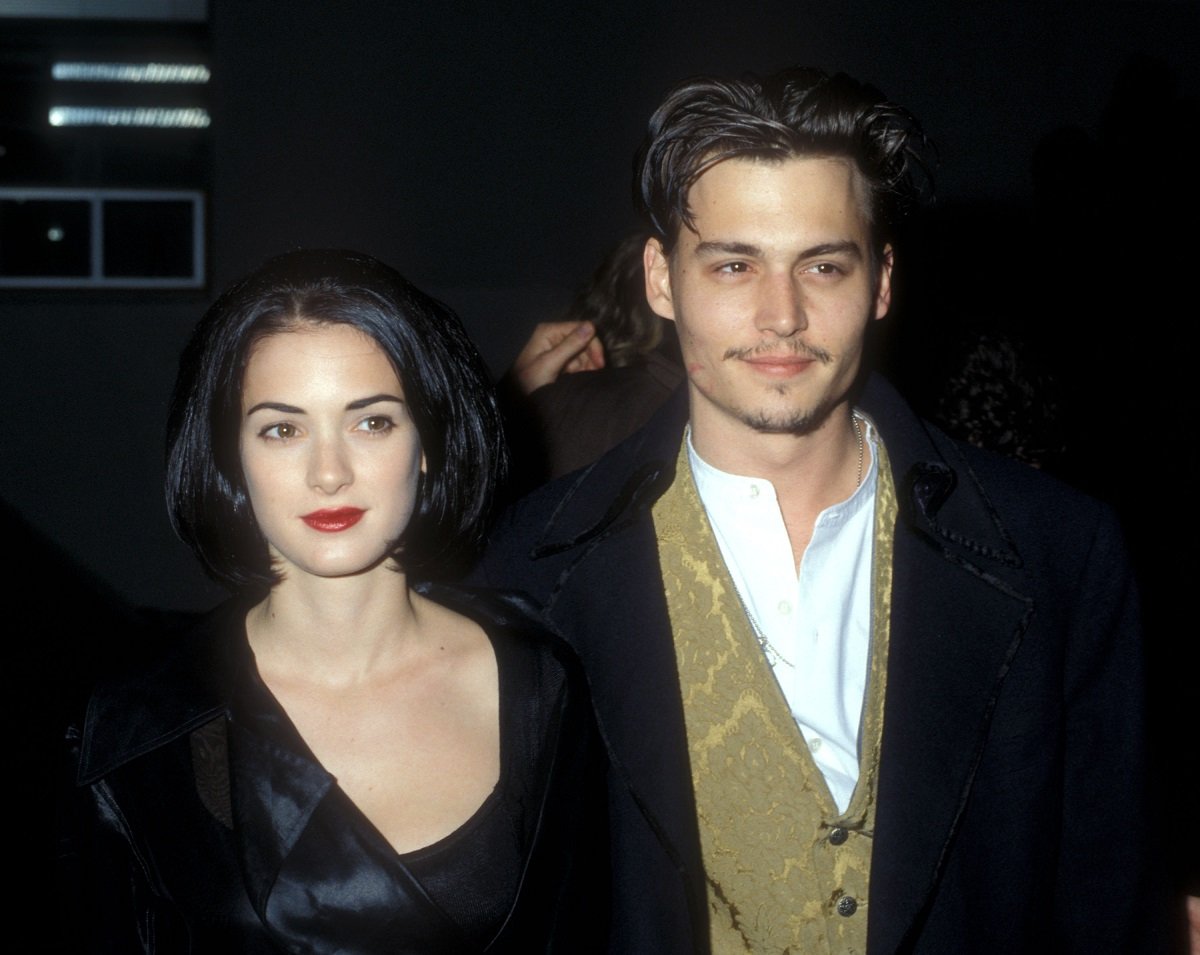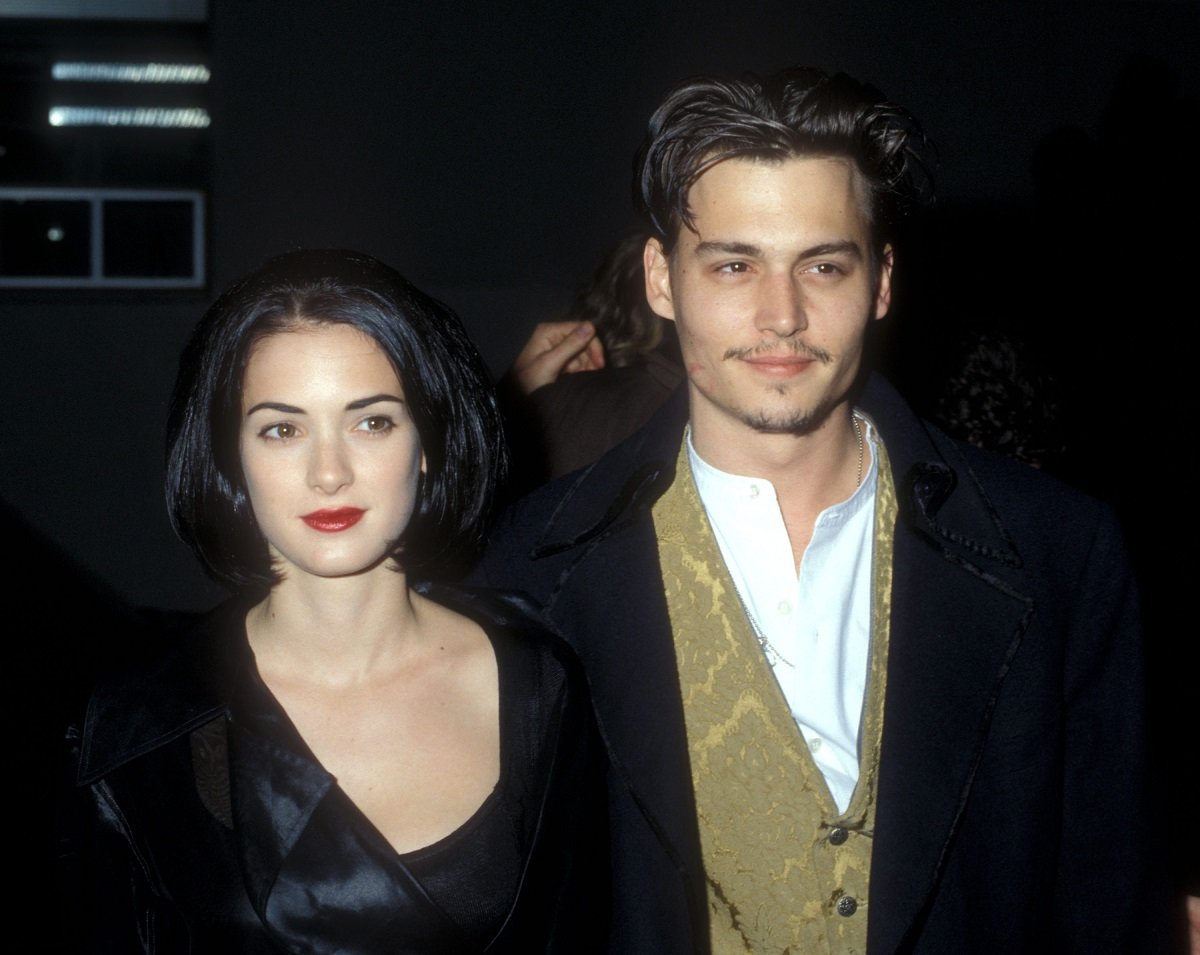 Depp and Ryder started dating in 1989, getting engaged not long after. They remained engaged for three years before breaking up. Reportedly, Depp and Ryder stayed amicable after their split. Ryder recently stepped up to defend her ex against the domestic abuse accusations levied at him by Heard. 
In 1994, shortly after his breakup with Ryder, Depp met English supermodel Kate Moss. The actor and the model quickly became Hollywood's hottest couple. They dated throughout the '90s. Eventually, in 1998, the two split. Depp later took responsibility for the way that their tumultuous romance ended. "I let my work get in the way, and I didn't give her the attention I should have," he admitted. 
Johnny Depp has two children with Vanessa Paradis
Only months after his split from Moss, Depp met French actor and model Vanessa Paradis. The pair embarked on a romance spanning more than a decade. In 1999, Paradis and Depp welcomed their first child, Lily-Rose Melody Depp. And in 2002, their son, Jack, was born. 
Depp and Paradis kept their family out of the spotlight for many years, dividing their time between France and the United States. However, in 2012, the two announced their breakup. Not long after the announcement, Depp and Heard went public with their relationship.
Johnny Depp and Amber Heard were married for two years
Depp and Heard dated for about three years, from 2012 through 2015. They tied the knot in early 2015 with two ceremonies — one in their home in Los Angeles and another in the Bahamas. But Depp and Heard's marriage didn't last long. Heard filed for divorce after only 23 months of marriage.
The divorce wasn't the end of Depp and Heard's story. Their contentious relationship plays out in public, with cameras capturing the ongoing defamation trial between the two public figures. For Depp, who has been married twice and embroiled in several high-profile relationships, this latest development is undoubtedly one of the most stressful to date.