'A Different World': Jasmine Guy and Kadeem Hardison Dish on Whitley and Dwayne's Iconic Romance and Talk Spin-offs
When it comes to A Different World, the relationship between Whitley Gilbert and Dwayne Cleofis Wayne holds a special place in fans' hearts. Their constant will they, won't they throughout the tv show's seasons kept fans tuned in and rooting for more. Now, Jasmine Guy and Kadeem Hardison, who played the iconic couple, have reunited to chat about what made the relationship so special and possible reboots.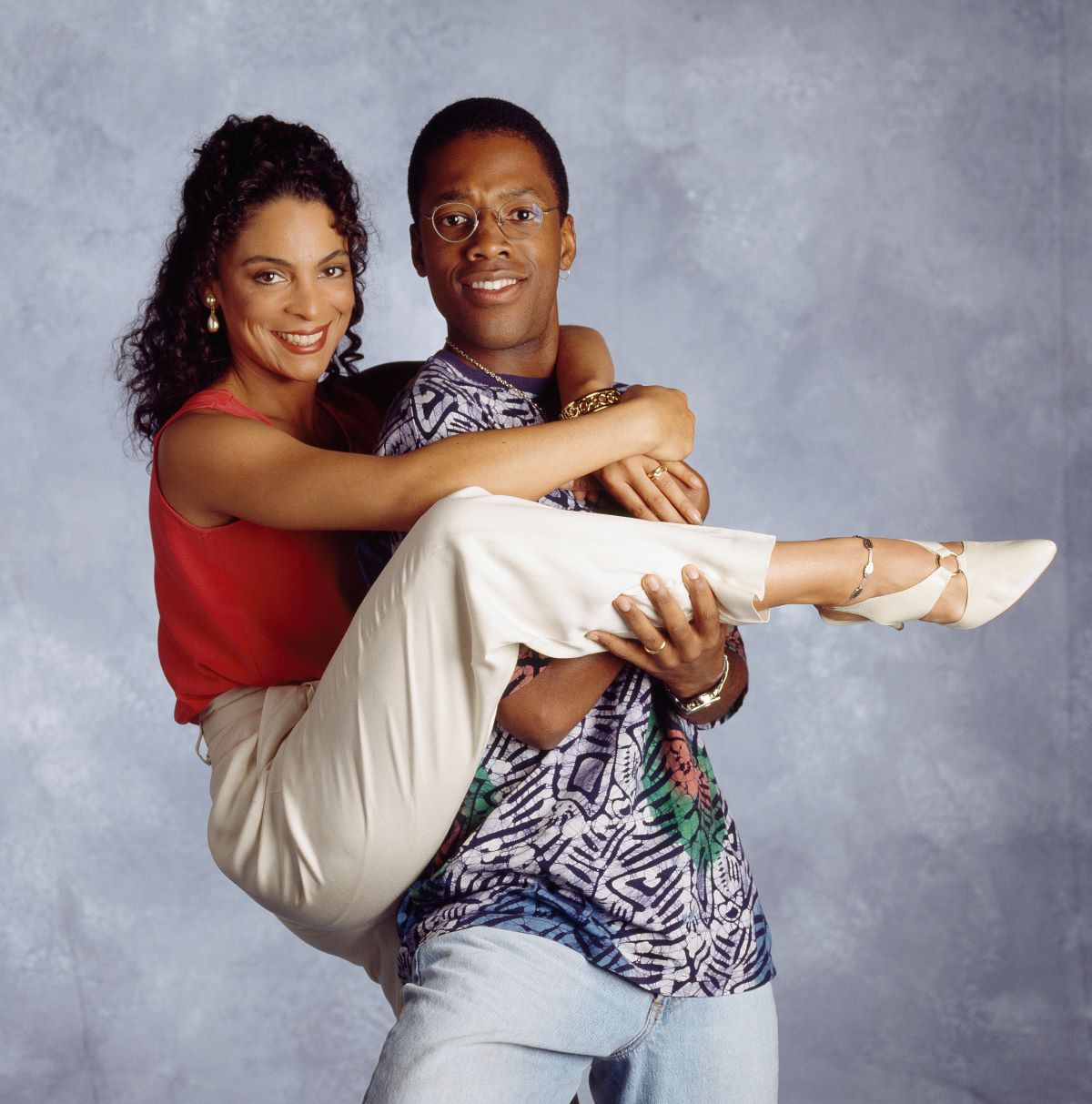 What made Dwayne and Whitley's relationship so special?
In A Different World Season 1, Whitley was not the most likable character. In fact, she had to constantly fight against her prim and proper upbringing and the snooty ways in which she was raised. But when she was with Dwayne, her stuck up air would dissolve.
"I realized that Whitley becomes another kind of character when she's with him," Guy told Entertainment Tonight. "Dwayne brought out her vulnerability, which she was never comfortable with. She always had to think she was in control."
While the relationship, is a quintessential one in Black television, neither Guy nor Hardison looked at it necessarily through a racial lens.
"I don't think I looked at our love story as a Black love story. It just seemed like a story that people can go through," Guy said. "People that keep missing each other and then somehow find a way back and then split again. I think at the age that our characters were, you always think there may be something else. That there may be something better. And then we both had familial pressures too because we were in different classes. I don't think it mattered to us as much as it did to our moms." 
Anyone who watched A Different World knows that Dwayne and Whitley struggled with their own personal issues and relationship throughout the seasons and at times, it seemed like they would never get it right.
"There [are] so many ways that this relationship was doomed," Guy said. "It had more to do with the young love and what young people know about themselves and know about who they want to be with than it does about race. I'm glad we're in the realm of love stories. But I don't know that we told a particularly Black love story. I think it had a lot to do with age, classism, and parental interference."
Will there be a 'Different World' Reunion or reboot?
Whitley and Dwayne did end the series together with a baby on the way and moving to Japan. Hardison does believe that the couple would still be together now, even if they did separate a few times along the way.
Guy has toyed around with what Whitley's life would be like now and thought of creating a spinoff surrounding it.
"I kind of think…because Whitley still is a couple of years older than Dwayne and he's the only man she's ever loved…this is what happens to us when our kids leave us," she said. "We start looking at ourselves like, 'OK, now what do I do?' And so, I think it would make for an interesting exploration, and I have written a pilot for that…about how I think we would look 40 years later."
RELATED: From 'Dwayne Wayne' to Zendaya's TV Dad: Where is 'A Different World' Star Kadeem Hardison Now?