'A Discovery of Witches' Season 2 Recap: Everything You Need to Remember Before Watching Season 3
Here's where things stood with Diana and Matthew at the end of 'A Discovery of Witches' Season 2.
The end of AMC+'s A Discovery of Witches is almost here. In the fantasy drama's second season, Diana Bishop (Teresa Palmer) and Matthew DeClermont (Matthew Goode) traveled back to the 16th century to discover the secrets of the Book of Life and complete Diana's witch training. Now, the couple is back in the present and preparing for a dramatic showdown against their rivals in the Congregation. Before diving into the new season, which premieres Jan. 8, here's a quick refresher on some of the key events of A Discovery of Witches Season 2. 
Diana completed her training in 'A Discovery of Witches' Season 2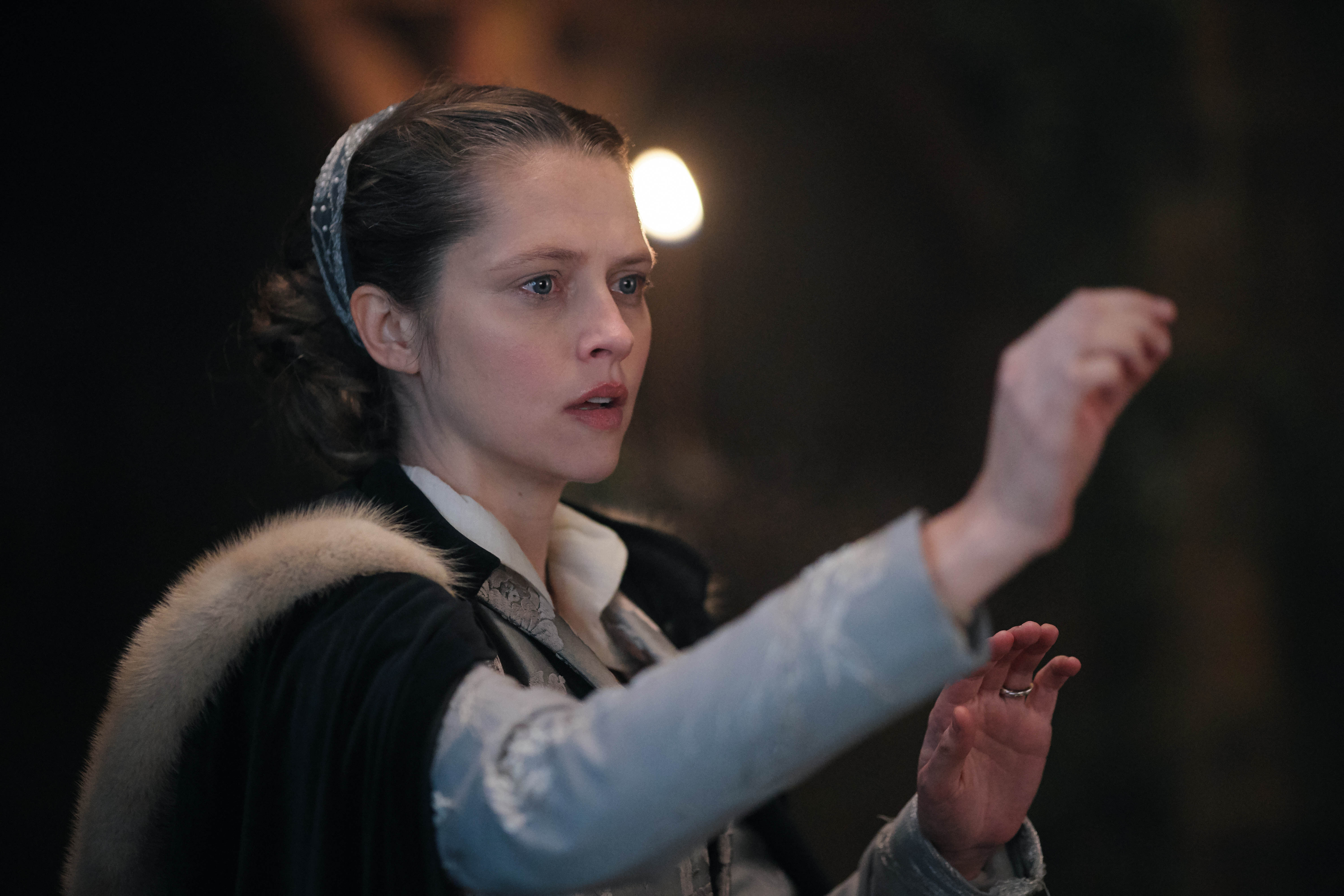 At the end of A Discovery of Witches Season 1, Diana and Matthew traveled back to the 1500s, where they could hide from Peter Knox (Owen Teale) and his allies as she perfected her skills as a witch. The vampire-witch couple took up residence in London, where Diana realized she was a weaver, a rare witch who can create her own spells. 
Diana and Matthew also attempted to discover more about Ashmole 782. The Book of Life is a mysterious text that could shed more light on the origins of witches, vampires, and daemons. Knox is also desperate to get his hands on it because he believes it contains the information he needs to destroy vampires.
The couple eventually located the book in Bohemia, but Diana had difficultly deciphering the text. She ultimately decided to leave it in the past and allow it to return to her in the present day. (It was Diana's summoning of the book at Oxford's Bodleian Library in season 1 that led to her meeting with Matthew.) They also learned that three pages had been removed from the book, with one given to each of the three magical species.  
Diana learned she was pregnant 
In season 2, Matthew and Diana also learned that they would soon become parents. The news comes as a shock to both, as they believed it wasn't possible for a vampire and a witch to have children. The pregnancy will also put an even larger target on their backs. The couple was already breaking centuries-old rules by being in a relationship in the first place. The Congregation will see their mixed vampire-witch child as a further threat to the established order. 
A mysterious vampire killer was attacking humans  
Back in the present day, Marcus (Edward Bluemel) was busy falling in love with a human named Phoebe (Adelle Leonce). He also helped protect the daemons Sophie (Aisling Loftus) and Nathaniel (Daniel Ezra), who welcomed a witch baby in season 2, much to the consternation of the Congregation. Meanwhile, a mysterious vampire afflicted with blood rage was stalking the streets of Oxford. Members of the DeClermont line – including Ysabeau, Matthew, and Marcus – are the only known carriers of the disease. 
The vampire Domenico (Gregg Chillin) realized the connection between the DeClermonts and the blood rage vampire. He planned to use it to loosen the family's grip on power. In the finale, the mystery vampire attacked him, though he quickly recovered. But the killer is still on the loose and sure to stir up trouble in season 3.   
Season 2 ended with a major character death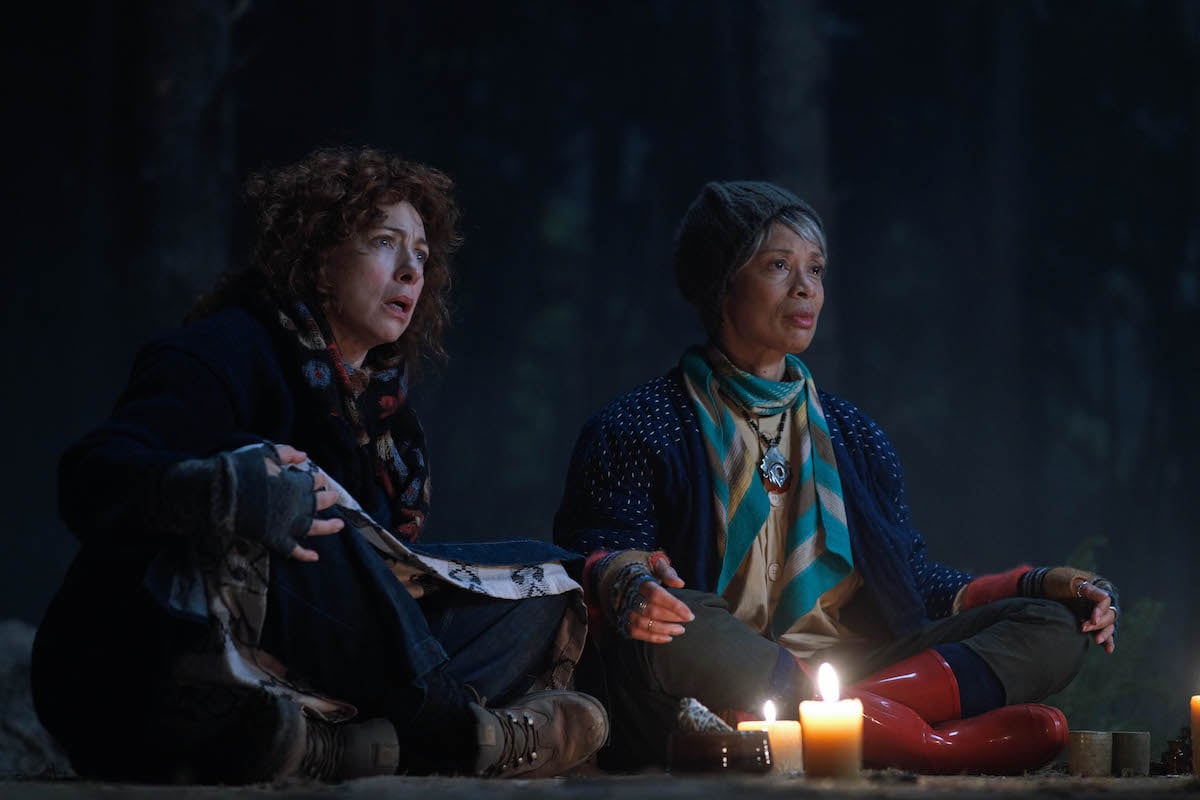 A Discovery of Witches Season 2 ended with Diana's aunts Emily (Valarie Pettiford) and Sarah (Alex Kingston) taking refuge in the DeClermonts' ancestral home of Sept-Tours, along with Sophie, Nathaniel, and Phoebe. But Knox was hot on their heels. He was plotting to kidnap Nathaniel and Sophie's baby so it could be raised by witches. He also wanted to get his hands on one of the missing pages of Ashmole 782. 
Emily and Sarah had been warned not to leave the protective shelter of Sept-Tours. But Emily ventured outside the castle walls to conjure a spell that would call up Diana's dead mother Rebecca. Unfortunately, that left her vulnerable to a deadly attack by Knox. 
"Diana will unite all creatures against bigots like you. And she will avenge me,' she told Knox before she died. 
Marcus rushed to Emily's defense, but it was too late. Knox incapacitated the vampire with his magic. However, he was unable to get his hands on the witches' page of the Book of Life, which Emily successfully concealed before her death. In the episode's final moments, Diana and Matthew traveled back to the present, where they would reunite with their friends and family and prepare to face their powerful enemies. 
A Discovery of Witches Season 3 premieres Saturday, Jan. 8. It streams on AMC+, as well as Sundance Now and Shudder. 
Check out Showbiz Cheat Sheet on Facebook!