'A Discovery of Witches' Stars Hint at Possible Spinoff Series
'A Discovery of Witches' cast members have weighed in on whether they'd be interested in a spinoff series.
The third season of A Discovery of Witches will be the last for AMC+'s fantasy-romance series. But some of the show's stars have hinted they'd be up for continuing their characters' stories in a spinoff show. That includes Steven Cree, who plays the vampire Gallowglass.  
Steven Cree weighs in on a possible 'A Discovery of Witches' spinoff 
A Discovery of Witches is based on a best-selling trilogy of novels by Deborah Harkness. Each season follows the events of a different book, with the series set to conclude with the currently airing third season. But some cast members don't sound quite ready to say goodbye to their characters. 
Outlander alum Cree told Digital Spy that he'd be interested in exploring what Gallowglass was up to between the 16th century and the present day. 
"I would 100% be up for more Gallowglass – I don't know whether Sky have the rights to do that, though!" he said, referring to the show's U.K. broadcaster. 
"Gallowglass is a great character," he added. "It's been like playing two different characters because in season 2 he is like a rock 'n' roll vampire in the Elizabethan era, and in season 3 he is a motorbiker vampire who is in a completely different state of mind."
The actor went on to say he felt there was "huge scope for the different stories of those missing years and the future."
Deborah Harkness has already written a Phoebe and Marcus spinoff 
Following the success of the initial trilogy, Harkness has been working on more books in her All Souls series. One of those books will likely focus on Gallowglass, she said in a 2019 tweet. And she's already published a fourth novel focusing on the vampire Marcus (played by Edward Bluemel in A Discovery of Witches) and his girlfriend Phoebe (Adelle Leonce). It's titled Time's Convert. 
So far, there's no word on whether that book will get an adaptation. But Leonce has said that she'd be game to play Phoebe again if asked. 
"Absolutely, of course I would [do a spin-off]," she told Digital Spy. "You know, it is the final series. But if anything did happen, hey, call me."
Bluemel has also said he'd be interested in a new series based on Time's Convert, telling Good Housekeeping UK that it would offer an opportunity to learn more about Marcus, Phoebe, and the vampire Miriam (Aiysha Hart). 
One 'A Discovery Witches' actor wants a spinoff focusing on daemons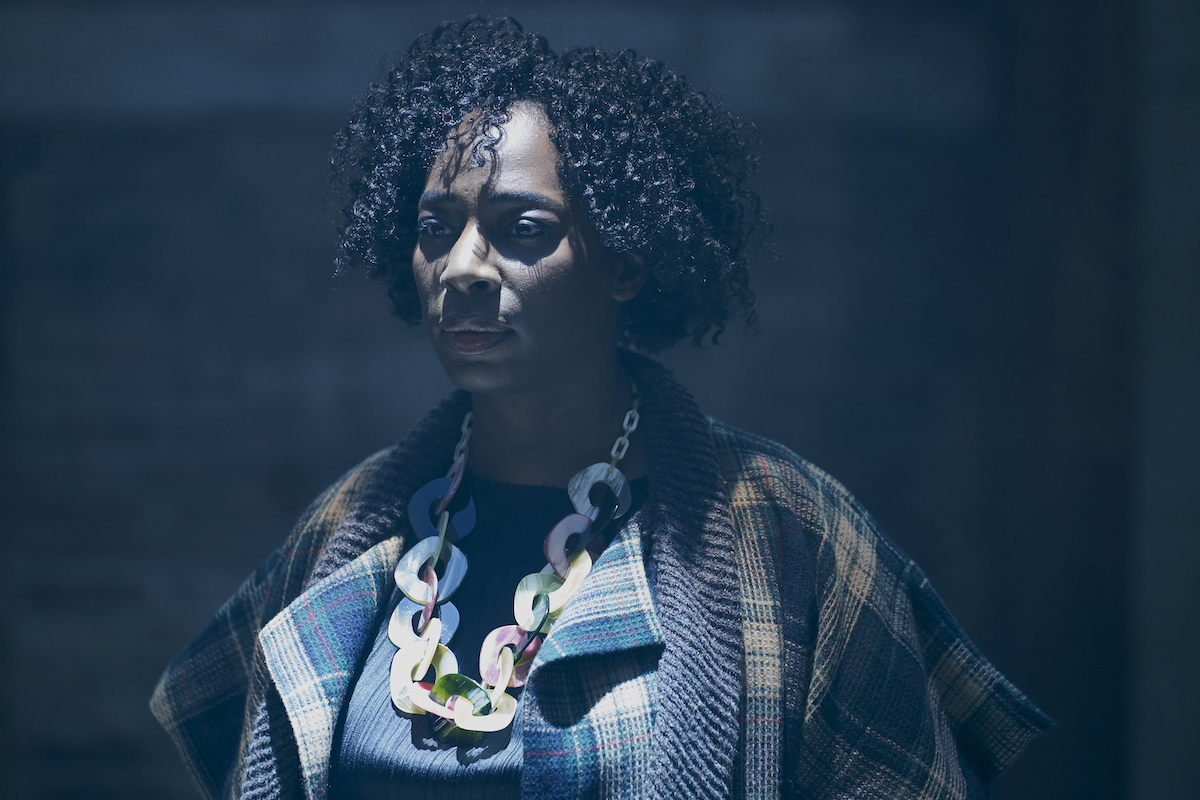 Given the number of characters in Harkness's books, there seems to be plenty of material for future shows. A Discovery of Witches star Tanya Moodie, who plays Agatha Wilson, says she'd like to see a show focusing on daemons, who are perhaps the least understood creatures in the show and novels. 
"I think that the daemons should have their own series, because… I mean, I find them really interesting, because we've all seen vampire series – it's obviously a thing. We've all seen witches series as well," she told Radio Times. 
She added: ​​"I think the thing about daemons is – because they sort of straddle these worlds of huge humanity, as well as being different and 'other', I think it makes them quite interesting.
New episodes of A Discovery of Witches Season 3 are available to stream Saturdays on AMC+, Sundance Now, and Shudder. 
Check out Showbiz Cheat Sheet on Facebook!