A Fan Theory Suggests 'Frasier' and 'Clueless' Exist in the Same Universe
'Clueless' and 'Frasier' might not seem to have much in common, but there is a reason to believe that the two storylines actually exist in the same TV universe.
At first glance, Frasier and Clueless don't appear to have much in common. One is a TV show about a radio psychiatrist set in Seattle, and the other is a film about a group of high school students in Beverly Hills. They might have more in common than you think. A fan theory suggests that the two pieces of content exist in the same universe, and the late actor, Brittany Murphy, is the one that connects the two. 
Brittany Murphy appeared in 1 episode of 'Frasier' before landing her role in 'Clueless' 
Before Brittany Murphy became forever tied to Clueless, she appeared in one episode of Frasier. In the episode, "Give Him the Chair!," Dr. Frasier Crane gets rid of his father's beloved easy chair. After Martin Crane demands the chair be returned to him, Frasier attempts to hunt it down. 
Eventually, Frasier finds that the chair has been taken to a middle school for use in a stage production. Frasier goes to the middle school to get the chair back and meets a group of students putting on a play. Murphy portrayed one of the students. 
A fan theory suggests Murphy played the same character in both projects
After Frasier, Murphy showed up as Tai Frasier in Clueless. In the flick, Tai is a transfer student who Cher Horowitz and Dionne Davenport take under their wing. After an introduction to the cool crowd and a total makeover, Tai integrates into the Beverly Hills lifestyle. Where did she actually come from, though?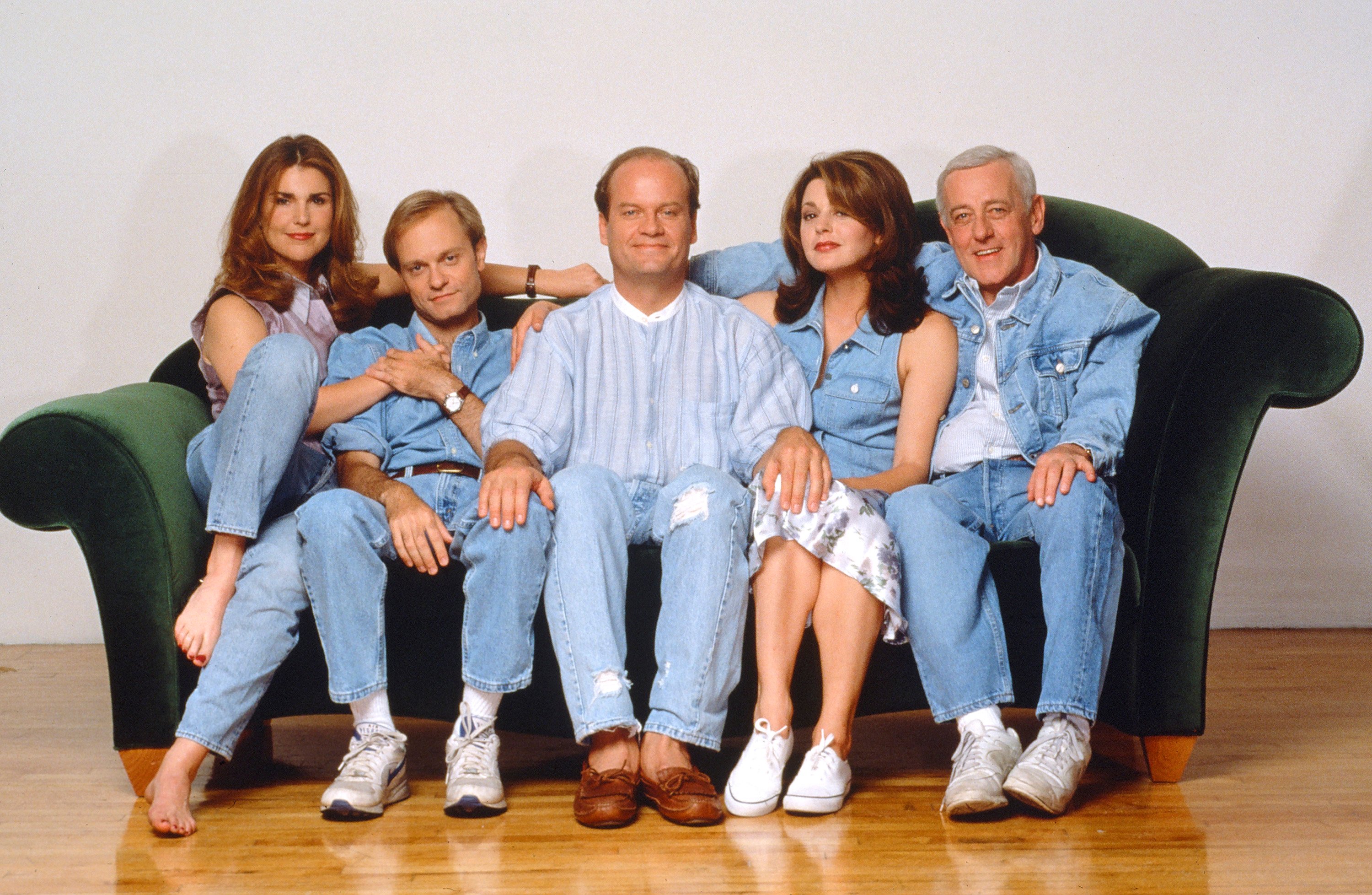 Before all that happened, though, Tai had a penchant for the grunge aesthetic and dabbled in art. Tai was exactly like her cameo character on Frasier, if you think about it. In the minor appearance, Murphy's character was a student in Seattle, where the grunge aesthetic originated. Murphy's character was in a school play in the episode.
A fan theory suggests Murphy's Frasier character and Tai Frasier are one and the same. Hello Giggles points out that not only does Tai's last name appear to be a nod to the TV series, but Tai wore some of the same clothes in Clueless as she did in Frasier. Clueless and Frasier existed in the same television universe, if that's true. That means Clueless would have existed in the same TV universe as Cheers and Wings, too. 
There are some aspects of the 'Frasier' fan theory that don't align perfectly 
While the idea of Clueless and Frasier existing in the same cinematic universe is certainly fun, there is one major issue with the theory. In the 1994 episode of Frasier, Murphy portrays a middle school student. At most, she would have been in 8th grade.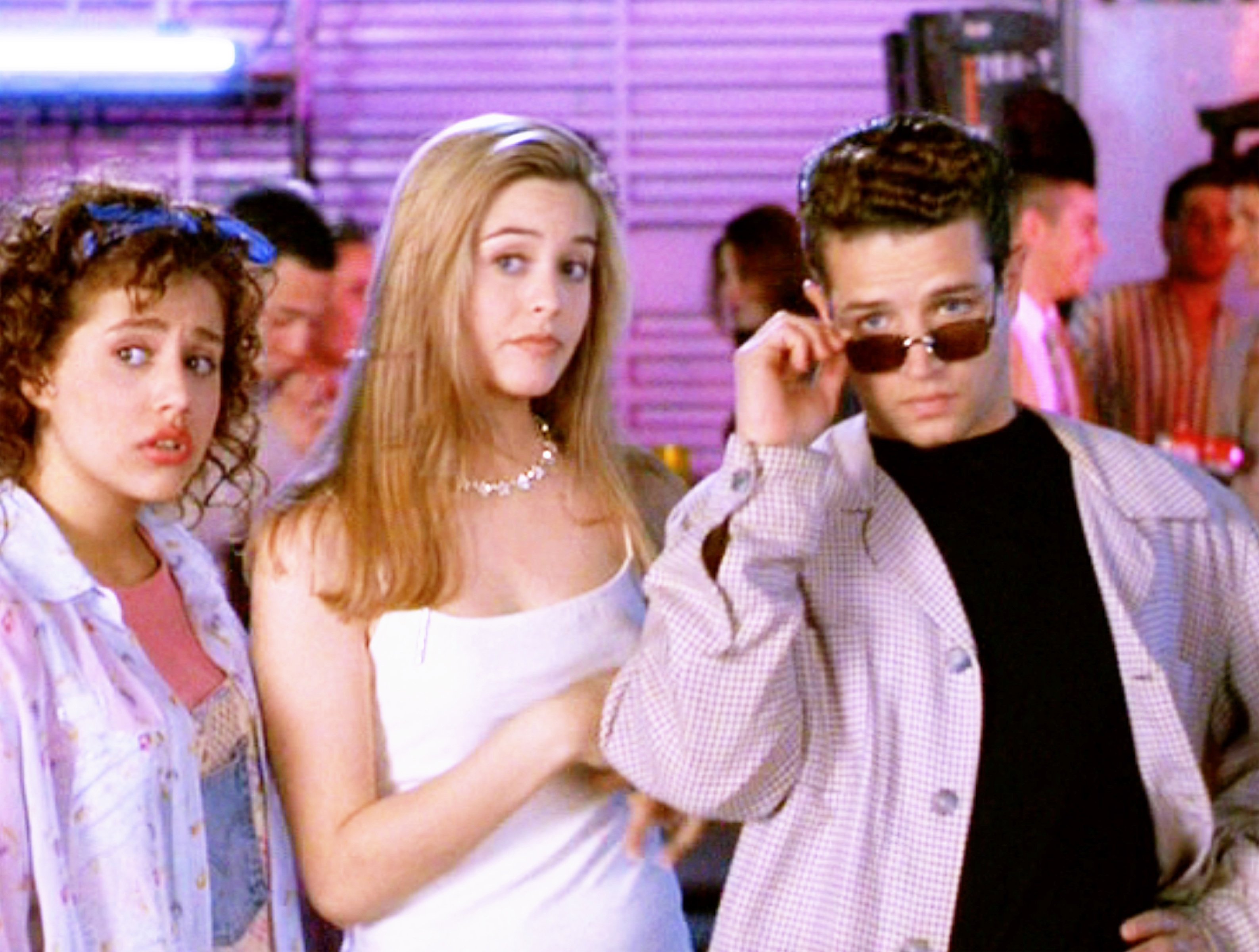 Clueless was released in 1995, just one year later. Murphy's character, Tai, was a transfer student in a high school. Tai was in the same grade as both Cher and Dionne. While the film never expressly stated it, all clues suggest Cher and Dionne were 15 or 16 and sophomores when the movie started. Tai would have needed to skip a grade somehow to show up at Bronson Alcott High School as a sophomore. It's not impossible, but it seems unlikely.