A 'Jeopardy!' Contestant Awkwardly Broke 1 of Alex Trebek's Unwritten Rules
A version of the classic game show Jeopardy! has been on the air since 1964 and over the decades, fans have come to rely on the basic format. The questions may change, the fashions may look different, and the set may get updated, but overall most aspects of the game remain consistent year after year.
That all changed in late April when one of the contestants broke protocol and rebelled against one of the unwritten rules of the show. Audience members were shocked to see such a drastic departure from what they expected to see, but the unflappable host Alex Trebek just rolled with it, as expected.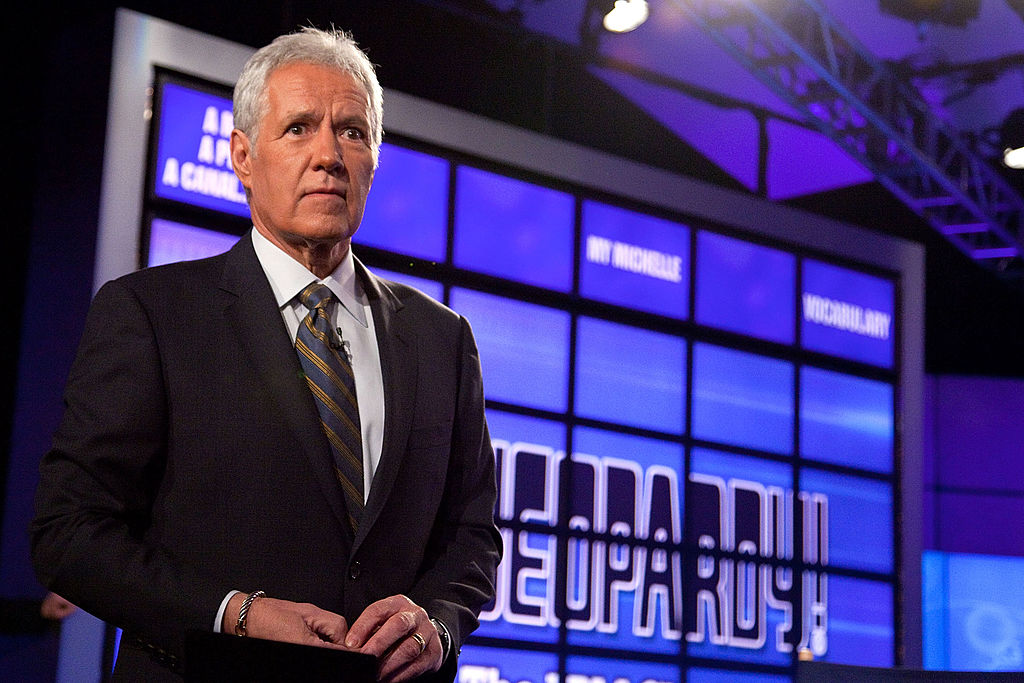 RELATED: 'Jeopardy!': Fans Are Starting to Notice How Shady Alex Trebek Really Is
What happened with the Final Jeopardy interruption?
The incident happened during Final Jeopardy on the April 27 episode of the show. Usually, Trebek reads the clue for Final Jeopardy and the contestants write their answers and listen to the host read them in silence. But in a surprising twist, defending champion Sarah Jett Rayburn wrote down an incorrect answer (General Grant) and started talking out loud about a new guess after Trebek read hers.
"I wasn't sure. I second guess myself on that one a lot. Sorry, I shouldn't be talking now," Rayburn said as the audience burst out laughing. They immediately recognized her mistake in speaking during a time of silence, PennLive reported.
The second guess was correct — McClellan. Usually, contestants keep quiet during the Final Jeopardy reveal, and Rayburn could not. But what did the host think of it?
Alex Trebek made light of the situation
RELATED: 'Jeopardy!': Did Alex Trebek Drop a Big Hint As To His Successor on Last Night's Show?
Though he was probably just as surprised by Rayburn's outburst, Trebek addressed the audience with his usual calm, cool composure. "Ladies and gentlemen, you have just witnessed something that never happens on our program," he quipped. "An explanation of why a contestant wrote down what they did!"
Rayburn lost $6,000 with the incorrect answer she wrote down but still managed to retain her first place position. And she probably realized not to speak during Final Jeopardy ever again, even if her actions did break the tension with a much-needed moment of laughter.
Other memorable contestants on 'Jeopardy!'
Rayburn may have broken an unwritten rule, but she's not the only memorable contestant in the history of the show. Most fans know Ken Jennings as one of the most popular and well-known contestants even to people who don't watch Jeopardy! every day.
Jennings is best known for his record-breaking 74 day winning streak in 2004. The former software programmer raked in an incredible $2.5 million during his spree and was later awarded the game show's Greatest of All Time award. He's even rumored to be the preferred replacement host for Trebek when he decides to retire.
Even though Jennings is one of the most famous faces on the show, he's not the person who won the most money. That distinction goes to Brad Rutter, who won $4.3 million over 14 years.
The major difference between these contestants and Rayburn, of course, is that they stayed silent during Final Jeopardy. As they should be.