A Lobster Invades Kim Kardashian West's Neighborhood
Coronavirus is currently turning the world upside down. It's causing many bizarre things to happen, from Justin Bieber reconfiguring his tour to movie delays. However, it's probably not causing lobsters to roam through the streets of Calabasas, California.
Yet many internet denizens are under the impression this is happening. This is because of a video Kim Kardashian West posted on the internet. Here's how she reacted to the bizarre image of a lobster walking down her street.
Kim Kardashian West meets a lobster
West posted on her Twitter "Just confused how a lobster is walking on my street in Calabasas! What is happening?!?!?!" It was understandable she reacted this way. Lobsters generally do not walk through the streets of Calabasas.
In the clip West shared, the lobster seems rather unphased by her presence, This lobster might be the only creature on earth who's not starstruck by West! His low-key reaction to West seems pretty brave because, for all the lobster knows, West is eyeing him as a potential meal. After all, rich people are known for eating lobster.
Many online commentators – serious or not – attributed the anomaly of a lobster strolling through Calabasas to the coronavirus. This is certainly not the case. The coronavirus has no effect on crustacean migration patterns. If the same incident happened six months ago, no one would have made the connection.
How the world reacted to this lobster
The internet also responded to the lobster's presence in Calabasas in a more interesting way. Somebody started a Twitter account for the lobster. So far, it's been good for some laughs if you're a fan of Keeping Up with the Kardashians or a fan of…lobsters. Plenty of people are fans of lobster meat but I'd imagine fewer are fans of lobsters. The account is also good if you're a fan of cutesy, random humor, though I doubt any account built off a one-off occurrence is built to last.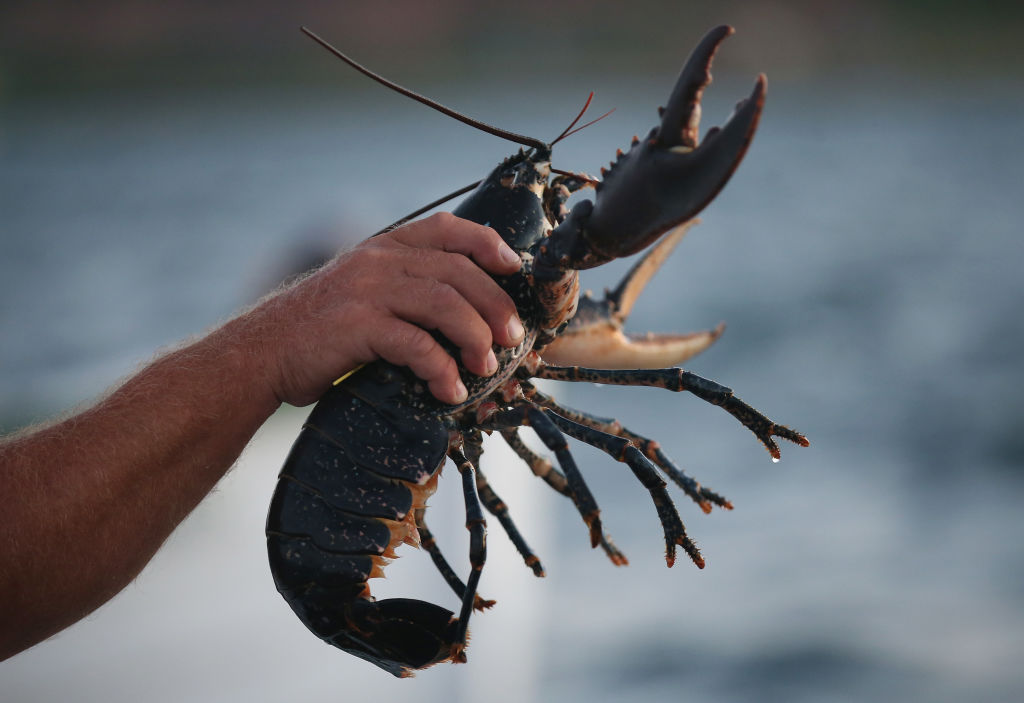 There are always those who accuse West of faking major moments of her show or Instagram. Some fans are thinking West had someone put a lobster on her street so she could react to it. If this is actually the case, it's the oddest publicity stunt in history.
West knows how to garner publicity for herself very well. If she wanted to the media to start talking about her, she doesn't need help from any lobsters. If it is a publicity stunt, well, we can only hope West received some money from the folks over at Red Lobster.
In 2018, a lobster made news for walking through London, England. Are these lobsters a sign of the dawning apocalypse? Are they a sign that seafood restaurants need extra security to keep the food from escaping? The world may never know.
Also see: North West Quarantines Her Kim Kardashian West Doll From Coronavirus