A Look Back at Justin Theroux and Jennifer Aniston's 'Non-Traditional' Honeymoon
Some fans will always remember Jennifer Aniston as Brad Pitt's wife, although they've been divorced for years. They were so cute together that many have a hard time accepting them as separate people.
However, they've both moved on since the time they were together. Aniston was married briefly to Justin Theroux. And although fans don't consider them as memorable, they had an interesting relationship.
Their honeymoon, in particular, was very non-traditional. Once you find out more about Theroux, Pitt might have to move over as the favorite Aniston ex.
How did Jennifer Aniston and Justin Theroux meet?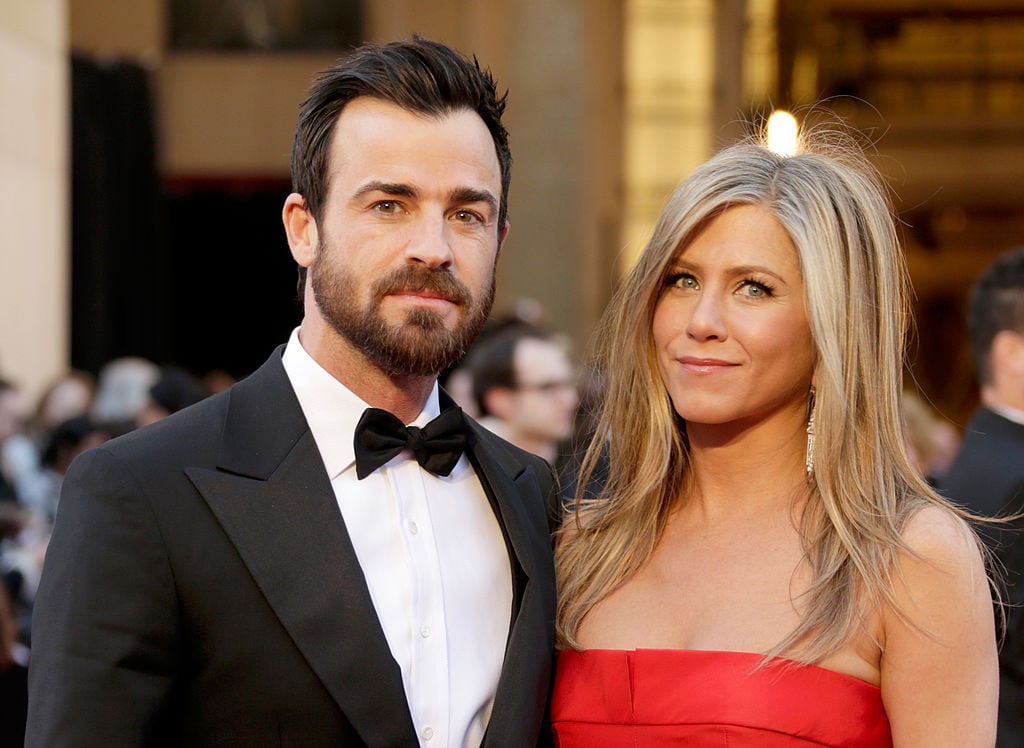 Like many Hollywood romances, this famous duo met on a movie set. In 2007, Theroux co-wrote the movie Tropic Thunder with Aniston's long-time friend and Along Came Polly co-star: Ben Stiller. When Aniston visited Stiller on set one day, he introduced her to Theroux.
But it wasn't love at first sight for the two. At first, Aniston was a little intimidated by his all-black, biker style.
"I thought he was very sweet and he was always very nice," she told PopSuger. "But I remember thinking he was very dark. At first, you think he could be like a serial killer, but he is actually the nicest person in the world."
It wasn't until they worked together on the movie Wunderlust that Aniston became comfortable around Theroux. Shortly after, they started dating.
Jennifer Aniston and Justin Theroux's non-traditional honeymoon
In 2015, Aniston and Theroux managed to pull off a super-secret wedding ceremony at their Bel Air home, free of paparazzi. Instead of letting the guests know they were invited to a wedding, the couple kept it secret by telling guests — like Howard Stern, John Krasinski, and Lisa Kudrow — that they were invited to Theroux's 44th birthday party. But when guests arrived, the couple's romantic intentions became obvious.
Then, instead of the traditional honeymoon, the new couple decided to bring along their closest friends for a group trip. Chelsea Handler, Jason Bateman, and Courtney Cox were all included in the luxurious group vacation to the Four Seasons in Bora Bora.
According to the Four Seasons Bora Bora Instagram account, the resort is a beautiful collection of ocean-side bungalows on teal-green water. A night in the upscale resort costs around $5,000 to 12,500 per night.
During an interview with Extra, Theroux explained how they decided on the group celebration for a honeymoon.
"It was a fantastic honeymoon," he said. "We had thought about it; we could just do a normal honeymoon, or we could go with some friends, keep the party going, relax, and have fun. It was really special, it was really beautiful."
Jennifer Aniston and Justin Theroux's marriage only lasted two years
Like many Hollywood relationships, Aniston and Theroux's marriage only lasted two years. In 2018, they announced they were separating.
According to Page Six, problems occurred in their marriage because Aniston is a California girl at heart and Theroux loves the Big Apple. At first, Aniston tried to move to New York City, where Theroux owns a place in Greenwich Village. But she wasn't comfortable in the city and eventually she had to move back to her sprawling Bel Air estate.
"Jennifer is more comfortable in Los Angeles with her close-knit group of friends," said a source, adding: "But Justin doesn't feel as at home in LA, nor with Jennifer's friends, he loves New York and the edgier crowd in the city."
As the couple spent more time apart, they drifted away from each other emotionally as well. But the split was respectful and amicable according to both parties. In an interview with the New York Times, Theroux described the divorce as "heartbreaking" but "gentle."