'A Million Little Things' Season 4 Episode 17, '60 Minutes' Recap — [Spoiler] Gets Bad News
The 'A Million Little Things' cast comes together for season 4 episode 17 and hits on mental health, fertility, and LGBTQ students.
ABC's A Million Little Things Season 4 Episode 16 ended with a shocking death, so viewers hope they find out what happened to Peter Benoit (Andrew Leeds) in episode 17. Eddie (David Giuntoli) receives a visit from Detective Saunders (Brian Markinson), questioning where Anna Benoit (Erin Karpluk) was. Plus, Gary Mendez (James Roday Rodriguez) struggles to meet a deadline, and Rome (Romany Malco) works on connecting with his new students. Here's our breakdown of ABC's A Million Little Things Season 4 Episode 17, "60 Minutes."
[Warning: This article contains spoilers from A Million Little Things Season 4 Episode 17, "60 Minutes."]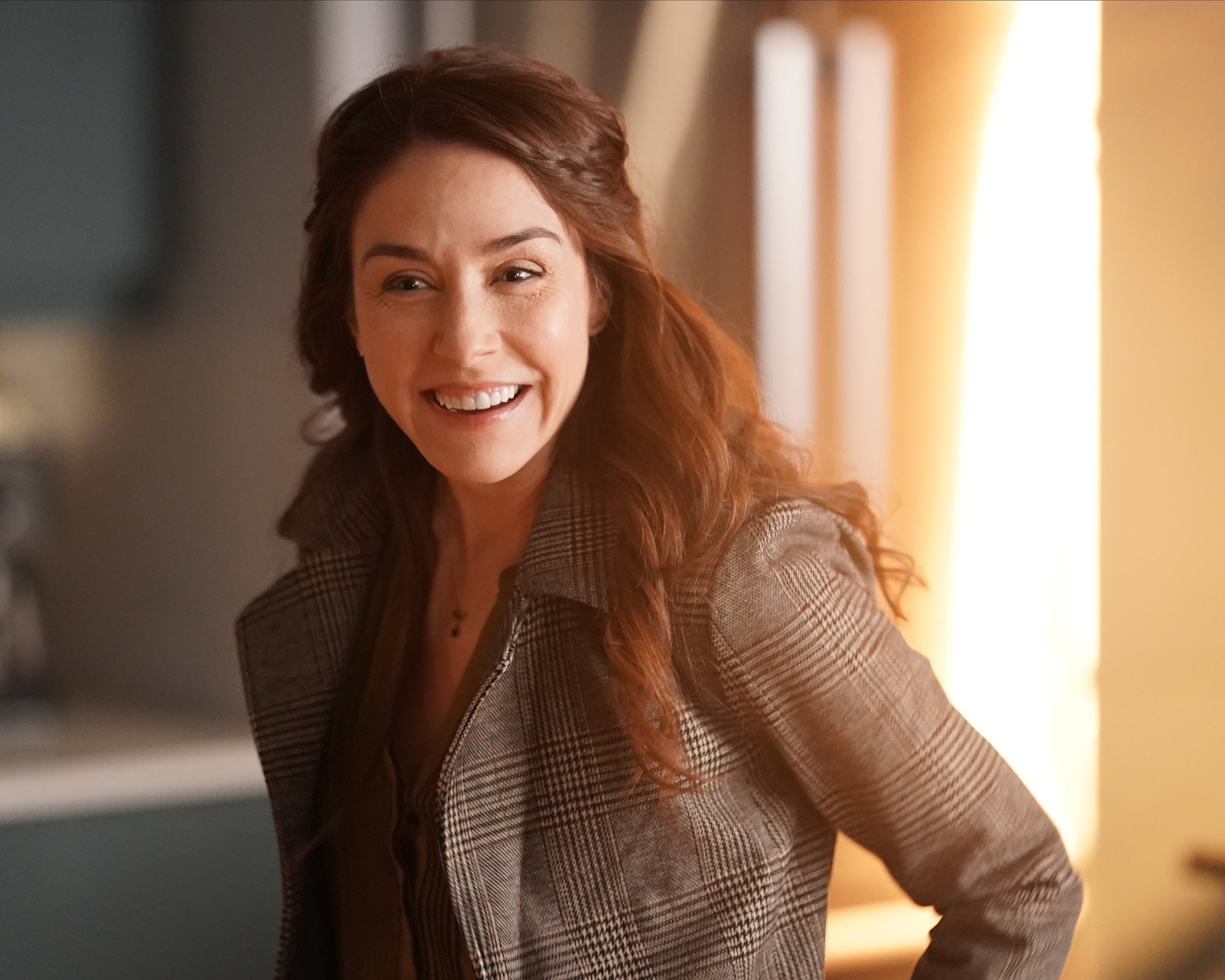 Gary and Maggie get disappointing news about their fertility
A Million Little Things Season 4 Episode 17 opens with the news that Gary and Maggie (Allison Bloom) are not expecting a baby as they had hoped. However, Dr. Ashley Anderson (Christopher J. Hanke) tells the couple they need to have Gary's sperm tested. After Maggie helps him gather a sample, Gary sets the timer for 60 minutes. Then he realizes that he's locked his keys in the car. 
Luckily, Sophie Dixon (Lizzy Greene) shows up, and he hitches a ride. However, she nearly runs out of gas. Then she throws out his bag while Gary pumps gas. They recover the sample, and then Gary and Sophie share a heartfelt moment about him becoming a father. 
When Sophie shares that she's upset about the memorial for Peter, Gary turns off his clock and tells her that she is more important. Sophie doesn't know whether she wants to let the truth die with Peter or shout out what he did from the rooftops. Gary supports her no matter what she chooses. Then she grabs the sample and runs to the fertility office. 
Later that evening, Sophie shared her podcast on Peter's memorial page. Then Gary gets the news from the doctor that his sperm count is not very high and he needs to go to the office. Can Gary and Maggie get through another bump on their fertility journey?
'A Million Little Things' Season 4 Episode 17 Recap: Anna did not kill Peter
Next, Eddie tells Anna that he feels ready to introduce her to his son, Theo (Tristan Byon). However, Detective Saunders shows up at Eddie's door in A Million Little Things Season 4 Episode 17. He asks Eddie to provide an alibi for Anna during the time when Peter died. Although Eddie confirms what Anna said — that she attended the music convention with Eddie — that's not true. 
When Eddie confronts Anna about why she lied to the detective, she reveals that she has a drinking problem. She got drunk after seeing Peter and then spent the day passed out at home. Eddie insists that he will help her through this journey, but his Alcoholics Anonymous group probably won't approve of him dating someone else with addictions to overcome. At least the good news is that the A Million Little Things preview was a red herring. Anna did not kill Peter.
Earlier that day, Eddie arrived at Katherine's (Grace Park) house to find that Greta (Cameron Esposito) was now living with them, and he was upset she didn't ask him. However, Theo overhears the conversation and asks Greta about her bipolar disorder. Katherine admits she's worried about Greta's mental health. However, Greta storms out. Later, Katherine apologizes, and they talk about how she can be supportive. Then they both speak to Theo about what bipolar is.
'A Million Little Things' Season 4 Episode 17 Recap: Rome and Regina
Regina (Christina Moses) playfully wishes Rome good luck on his first day teaching at Sussex Prep School later in A Million Little Things Season 4 Episode 17. However, he's not off to a great start when the kids find out they have to write research papers and perform oral presentations for an elective class.
Rome finally gets the kids in a circle and opens up to them. Then they feel comfortable sharing and answering his questions about documentaries that have moved them. Later, one student, Madison (Ash Spencer), asks if she can interview someone who is not her parents. When Rome gets the interview, the student reveals that Madison wants to be Maddox, a boy, not a girl. Rome is the first person they tell their truth to, and they hope to open up to family and friends.
Meanwhile, Valerie (Andrea Navedo) and Regina park their food truck near a local high school, hoping that the students might want to buy lunch. Everything's going great until Val's daughter shows up at the truck. When Valerie confronts her for not answering her calls, her daughter informs her that she told her friends her mother was dead. 
Luckily, Tyrell (Adam Swain) delivers Val's order and compares their mothers' situations. She finally lets Valerie talk to her, and the two cry. Her daughter asks for her to come back the next day.
According to IMDb, A Million Little Things Season 4 airs Wednesdays at 10 p.m. EST on ABC and is available for streaming the next day on Hulu.