'A Million Little Things' Season 4 Finale Recap, Episode 20, 'Just In Case' — That Shocking Cliffhanger
The A Million Little Things recap of the season 4 finale, "Just In Case," includes the return of Sebastien Roberts and two more guest stars. Maggie Bloom (Allison Miller) and Gary Mendez (James Roday Rodriguez) go through a rollercoaster of emotions. Meanwhile, Katherine (Grace Park) reconnects with Greta Strobe (Cameron Esposito) thanks to Theo (Tristan Byon). Sophie Dixon (Lizzy Greene) shares shocking details with Eddie Saville (David Giuntoli) about the night of Peter Benoit's death (Andrew Leeds). Here's our breakdown of ABC's A Million Little Things Season 4 Finale recap of Episode 20, "Just In Case."
[Spoiler alert: This article contains spoilers from A Million Little Things Season 4 Finale Episode 20, 'Just In Case.']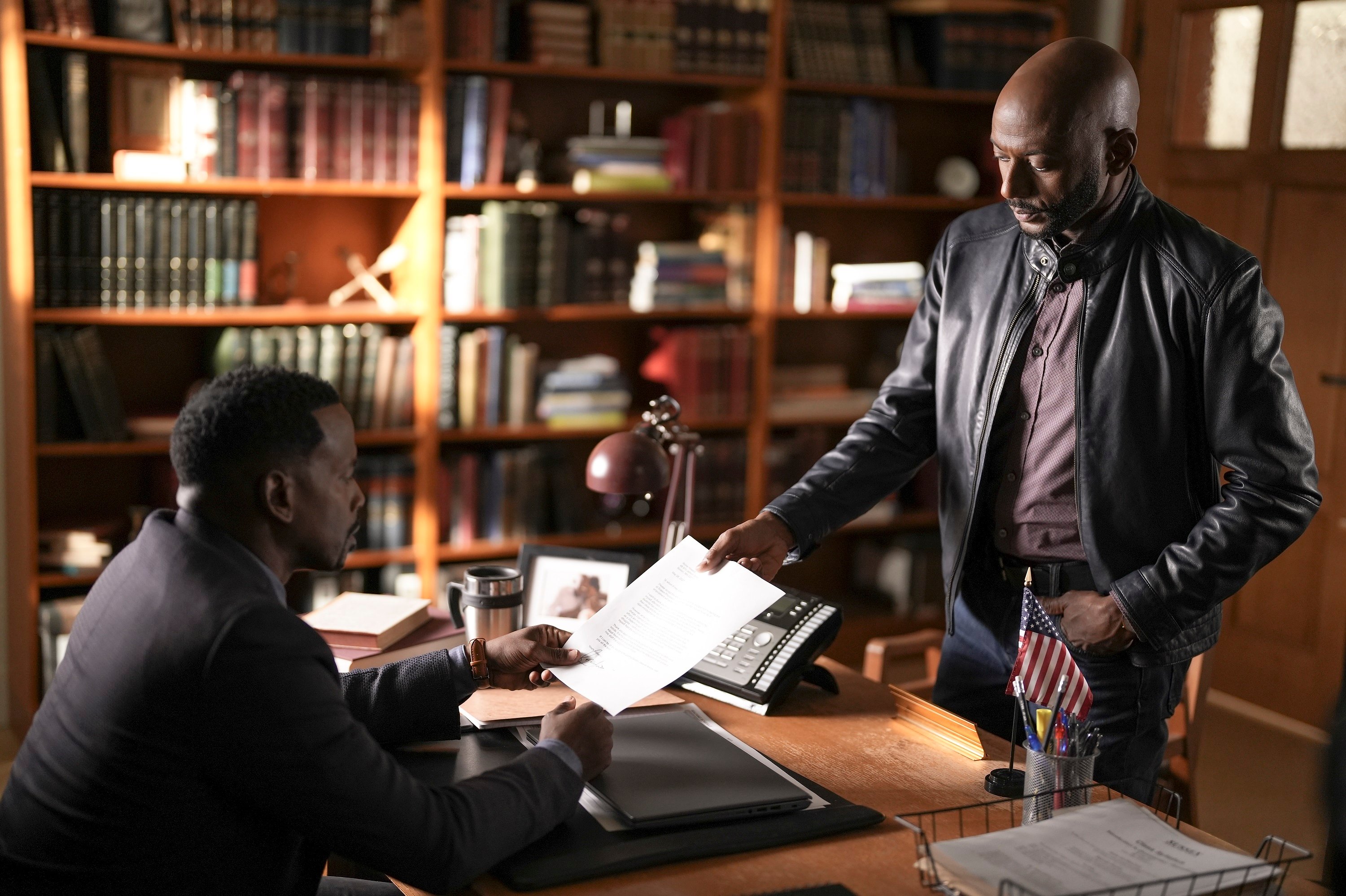 'A Million Little Things' Season 4 Finale Recap: Maggie is pregnant
ABC's A Million Little Things Season 4 finale opens with hopeful news for Maggie and Gary. They believe their one embryo might be the answer to their fertility journey because of Maggie's dream. They spend half of the episode walking around a home goods store waiting to return a large item. Maggie craves ice cream and potato chips while Gary tries to figure out who stole their ticket for the return line. However, things turn bleak again when Maggie comes back from the restroom with bad news — she got her period.
Later at the fertility clinic, Gary begins yelling at Dr. Anderson (Christopher J. Hanke). But the doctor has exciting news. Maggie is pregnant, and what she thought was her period is light spotting, which is very common. Their HCG levels are excellent, and they are about to become parents. It's a roller coaster of emotions right to the shocking end of the episode.
'A Million Little Things' Season 4 Finale Recap: Sebastien Roberts guest stars again
Meanwhile, Rome (Romany Malco) tries to turn in his resignation at Sussex Prep, but Dre Washington (Keith Robinson) refuses to accept it. The Dean informs Rome that Clark Ainsworth (Sebastien Roberts) plans to withdraw Maddox (Ash Spencer) from Sussex Prep. Rome immediately drives to Clark's house to dissuade him from removing their student from the school. However, when he arrives, Rome finds out that Maddox is missing.
Rome gives a passionate speech to Clark about accepting who their child is. He also reflects how much the "Whites Only" sign over the water fountain so many years ago still affects him today. Clark begins to listen and takes Rome to a local forest where he took Maddox when they were little. That's where they find Maddox. His father finally accepts him, and they have a heartfelt talk while lying head to head on a fallen tree.
Did Anna kill Peter in 'A Million Little Things'?
Sophie tells Eddie the disturbing news she discovered in A Million Little Things Season 4 Episode 19. Kai (Liana Liberato) went to Peter Benoit's house the night he died but saw Anna (Erin Karpluk) walking through his front door. However, Eddie lies to Sophie and insists that Anna came home with him that night so they could go to the autograph convention together the following day. 
Later, the leader (Ron Robinson) at an AA meeting that Anna attends explains that secrets lead to drinking. When she arrives back at Eddie's apartment, she's ready to tell him the truth. Anna went to Peter's house and confronted him about all the girls he hurt. When Peter apologized and went to hug Anna, she pushed him. He fell down the stairs, and she left while Peter was still alive at the bottom of the staircase.
Detective Craig Saunders (Brian Markinson) arrives at Eddie's apartment and arrests Anna. (She called the detective on the way to tell Eddie the truth).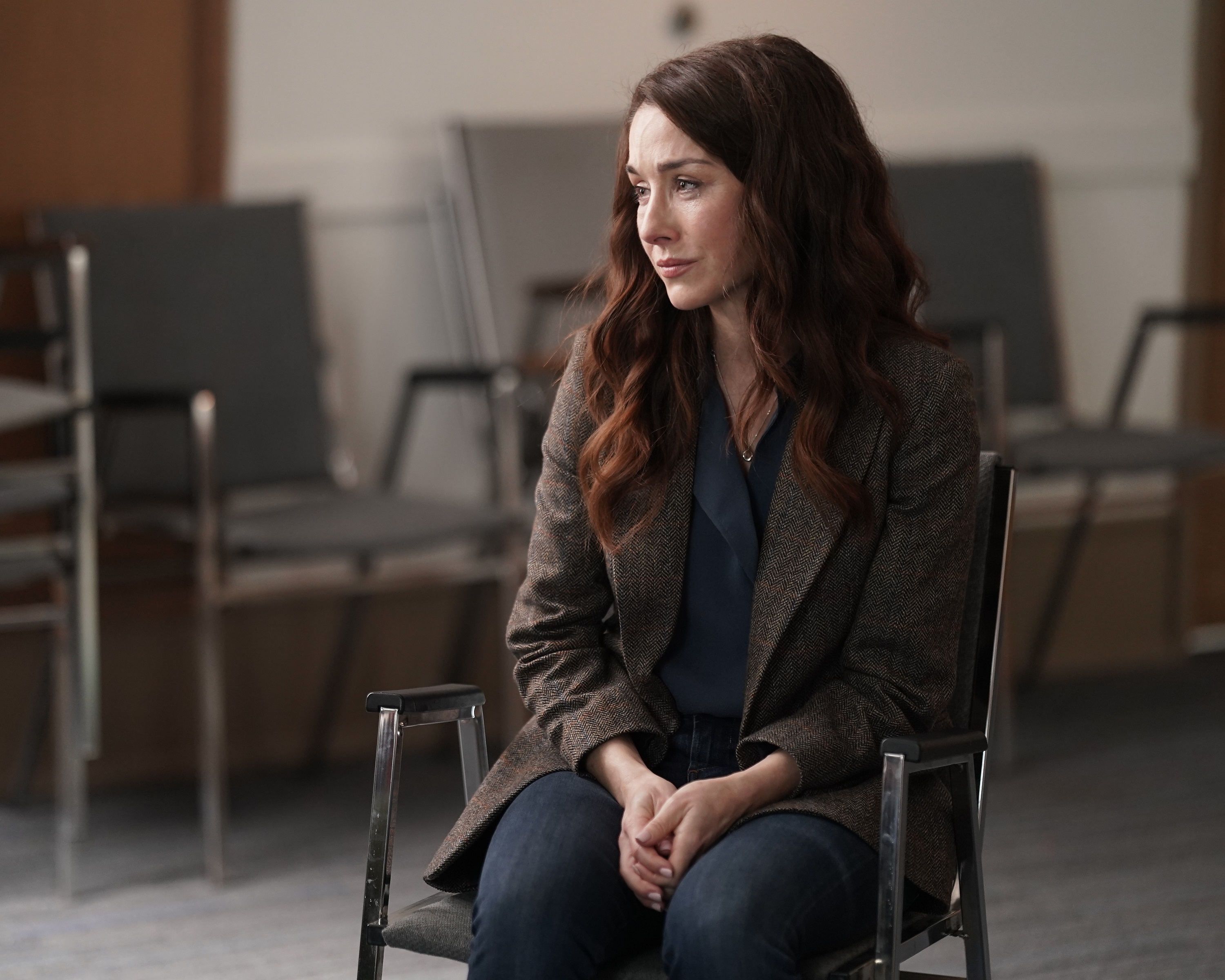 Katherine's mom and Theo's grandmother, Joo Hee Kim (Susan Hanson), reunites Katherine and Greta
Also, in the A Million Little Things Season 4 finale, Theo tells his grandmother, Joo Hee Kim (Susan Hanson), why Katherine is so upset. She's afraid it's too late for her and Greta. Although Katherine's mother tried to insist that Greta and Katherine were only friends, Theo explained the relationship. Then both Theo and his grandmother went to visit Greta Strobe (Cameron Esposito) at her tattoo parlor. When Greta and Katherine finally talk, they admit how miserable they are without the other. Katerine reveals that Greta is the only one she wants, and they share a romantic kiss. Katherine invites Eddie to dinner with the family in the last few minutes of the episode.
Tyrell decides to go to Yale
Regina (Christina Moses) talks with Vali (Nicole Muñoz) and finds out the real reason that Tyrell (Adam Swain) doesn't want to go away to Yale University. Vali insists that he's staying for Regina and Rome, not to be with Vali. When Regina confronts Tyrell about Yale, he worries about Rome's depression coming back. However, Tyrell ultimately decides to go to Yale, thanking the Howards for the opportunity.
'A Million Little Things' Season 4 Finale Recap: Gary's cancer spread to his lungs
In the last few minutes of the A Million Little Things Season 4 finale, Rome discovers a video of Gary talking to their future baby. He explains that he's creating a series of videos "Just In Case" he doesn't get better. That's when Rome and Regina find out that Gary's cancer is back, and he chose not to tell the friend group.
Jordan R. Coleman returns to the show as nurse Kevin, administering Gary's chemotherapy. Then viewers watch a whole montage of secret scenes from past events. When Maggie had her IVF appointment, Gary didn't have food poisoning; he was sick from the chemo. The A Million Little Things Season 4 finale ends on the cliffhanger that Gary might not live to meet his and Maggie's baby in season 5.
According to ABC, A Million Little Things Season 5 returns in the winter of 2023 for a midseason premiere date.