A New 'Archie Comics' Movie Is Coming to Netflix
Riverdale will no longer be the only live adaptation featuring iconic characters like Archie Andrews, Betty Cooper, Jughead Jones, and Veronica Lodge. There's a new Archie Comics-based movie in the works, and it's going to be on Netflix.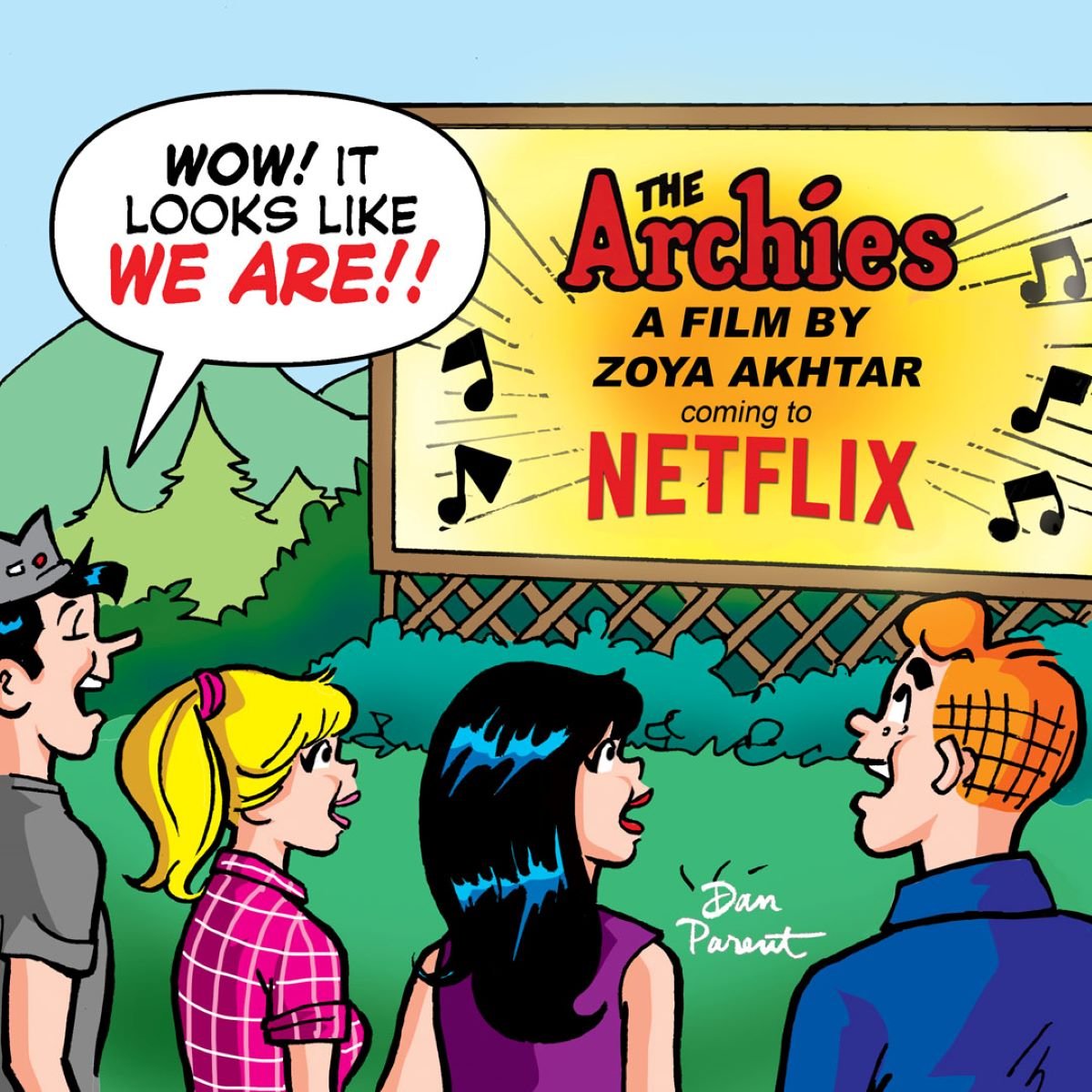 The new 'Archie Comics' movie is an Indian production
Archie Comics are wildly popular in India. And the idea of an Indian Archie movie has been in the works for the last few years.
In 2018, Graphic India and Archie Comics revealed plans to make a live-action film based on the characters in the comic books. "We are supremely excited to partner with the great team at Graphic India to bring Archie and his friends to Bollywood," Archie Comics CEO Jon Goldwater said in a statement via Variety. 
"Archie's lasting and growing presence in India made this move the logical next step as our stellar library of characters continues to expand into other media," he continued. "It's a major moment for Archie and its fans around the world."
RELATED: 'Riverdale' Cast Would Have Appeared as Witches in 'Chilling Adventures of Sabrina' Part 5 Says Showrunner
Graphic India CEO Sharad Devarajan talked about the impact Archie Comics has had in Indian culture and cinema. And he revealed the new movie would have an all-Indian cast.
"Archie, Betty, Veronica, and Jughead have been a source of inspiration for numerous Bollywood films over the years," Devarajan said in a statement. "And now it's time to take them fully into Bollywood in an exciting new twist of a story that we have planned. These characters have held a special place in the hearts of Indians for decades. And we have no doubt that the new Indian cast of Archie and the gang will be an exciting moment for the country."
Zoya Akthar will direct the film
The new Archie movie, which has the working title, The Archies, is set to be directed by Zoya Akthar. The filmmaker is known for hit Bollywood movies like Priyanka Chopra Jonas' Dil Dhadakne Do, and Gully Boy.
"We are thrilled to partner with Netflix and trust Zoya Akhtar and her creative team to deliver a truly unique and exciting take on Archie and friends through the lens of Indian cinema," Goldwater said via Variety.
"I am super excited to have the chance to bring The Archies to life," Akhtar added. "It was a large part of my childhood and teenage years. The characters are iconic and globally loved — I have to make sure the film stokes the nostalgia of a generation that grew up on the comic and yet resonates with the young adults today."
The 'Archie Comics' movie will be set in the 1960s
Unlike Riverdale, which takes place in modern-day America, The Archies will be a musical set in 1960s India. It will focus on characters like Archie, Jughead, Betty, and Veronica and feature an entirely Indian cast. 
Casting for the film has yet to be announced. But as reported by Vogue India, the children of Bollywood stars like Shah Rukh Khan, Amitabh Bachan, and Sridevi are being considered for the project.