'A Quiet Place Part II' Filmmaker John Krasinski and 5 Other Horror Directors Shaping the Genre's Future
These horror directors sure know how to terrify us. As times change, so too do our fears. And the best horror knows to tap into real-life concerns, exploring them with the help of supernatural elements.
In the past few years, we've seen a new class of horror directors rise to the forefront. So, with A Quiet Place Part II coming soon, let's take a look at some filmmakers changing the landscape of horror cinema.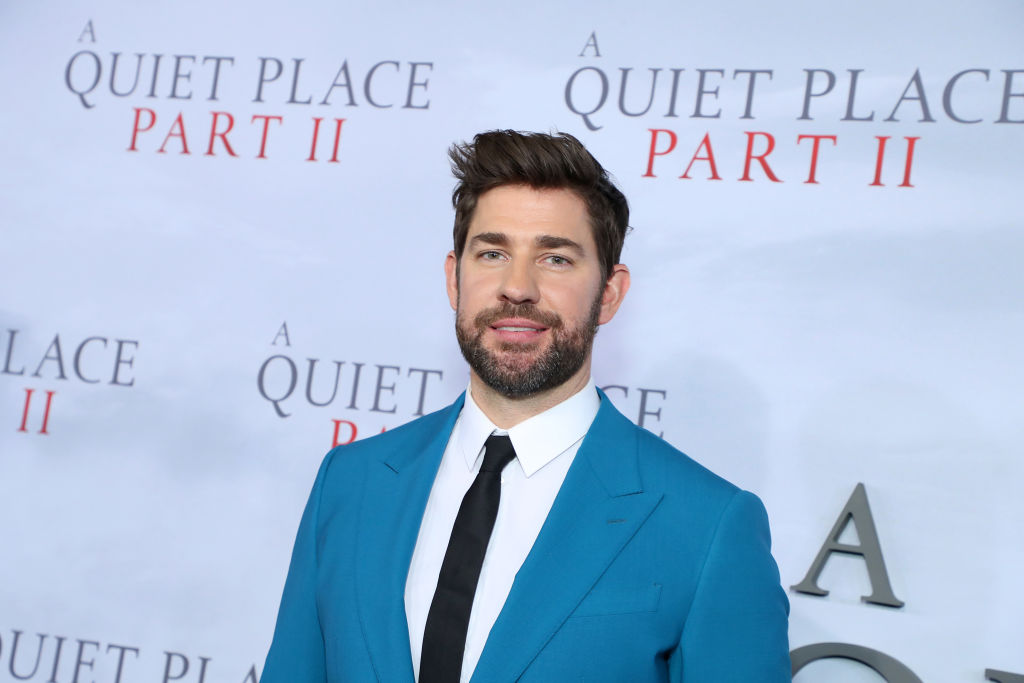 Ari Aster
Both Hereditary and Midsommar examine how tragedy wreaks havoc on a single person's relationships. So, while Aster is adept at crafting disturbing imagery, he's even better at exploring the psychological terror we bring on ourselves. No wonder he's one of the most-talked-about horror directors.
Moreover, both of his feature films have earned positive reviews, become box office hits, and served as a showcase for their lead actresses. Although some critics called for Florence Pugh to get awards attention for Midsommar, the real horror of Hereditary is Toni Collette's Oscar snub.
Nia DaCosta
To be fair, we still haven't seen what Nia DaCosta does with a horror movie. Her only feature film to date was the 2018 thriller Little Woods starring Tessa Thompson and Lily James. But we have reason to believe DaCosta will solidify her role as an important horror director.
The reason? Her upcoming update of the Candyman franchise, of course. Starring Yahya Abdul-Mateen II, the film has the benefit of another filmmaker on this list being involved. But this is DaCosta's film through and through. And we can't wait to see what she does with this property.
Robert Eggers
No one makes horror films like Robert Eggers. Some fans of the genre scoffed at his "New England folktale," The Witch. But that's because his specific brand of horror has more to do with atmosphere and slow-building tension than jump scares.
With 2019's The Lighthouse, Eggers doubled-down on that approach. Like his first film, this one latches onto historical elements and invites audiences on a slow descent into madness. Now that fans have gotten a sense of what Eggers is capable of, it feels like this horror director has just gotten started.
Jennifer Kent
If you've seen The Babadook, you know why we had to include Jennifer Kent on this list of horror directors. That movie — more than most recently — finds such a chilling way to tackle a real-life issue. And, of course, there's the internet phenomenon involving the title monster himself.
Kent's second film, The Nightingale, didn't leave as much of an impact as The Babadook. Yet, this is more to do with the fact that the film was widely under-seen. These two films alone were enough to open many doors for Kent, who currently has several different projects in development.
John Krasinski
The inspiration for this list, John Krasinski blew audiences and critics away with his smart, poignant, and terrifying A Quiet Place. The film might not have been his directorial feature debut, but it feels like we saw a whole new side of him as an actor and certainly as a filmmaker.
A Quiet Place Part II has the potential to build on not only the world of the films themselves but also Krasinski's skill as a horror director. With Emily Blunt, Millicent Simmonds, and Noah Jupe back for the sequel, we're hopeful Krasinski will deliver an experience at least close to the first film.
Jordan Peele
We wonder if anyone watching Key and Peele knew that one-half of that duo would become one of our greatest living horror directors. Get Out, of course, earned Jordan Peele an Academy Award. And the film became both a critical favorite and a massive blockbuster, all while tackling social issues.
Likewise, his 2019 follow-up, Us, developed Peele's skill behind the camera. Anchored by Lupita Nyong'o's dual performance, that film emerged as one of the year's only blockbusters not based on pre-existing material. And we're counting on Peele to continue leading the genre forward.