'A Quiet Place Part II': Why Comparisons to the First Movie Miss the Point
'A Quiet Place Part II' fans are naturally comparing the movie to the first film. Here's why that approach misses the point of the movie.
You've heard of the Oscars, but have you heard of the Isaacs? The Isaac Awards, in honor of the great Oscar Isaac, are Showbiz Cheat Sheet's unique spin on the Academy Awards. However, the Isaac Awards are different from the Oscars in that they celebrate the best movies of 2021 that deserve recognition but will not receive that recognition through Oscar nods. The 2022 Isaac Awards feature five categories: Best Performance, Best Scene-Stealer, Best Crowd-Pleasing Moment, Best Action Sequence, and Fan-Favorite Movie. Voting will be open via this form from March 7-20. Winners will be announced on March 24.
After the first film's ending, fans weren't sure exactly what to expect from A Quiet Place Part II. Sure, horror movies often spawn a string of sequels. But director John Krasinski's 2018 film felt pretty well resolved by the end, leaving many fans wondering how he could top it. As it turns out, A Quiet Place Part II proved itself both commercially and with critics, nearly matching its predecessor on both fronts. But according to Krasinski and his wife and co-star Emily Blunt, fans who compare the two movies might be fundamentally misunderstanding how they connect.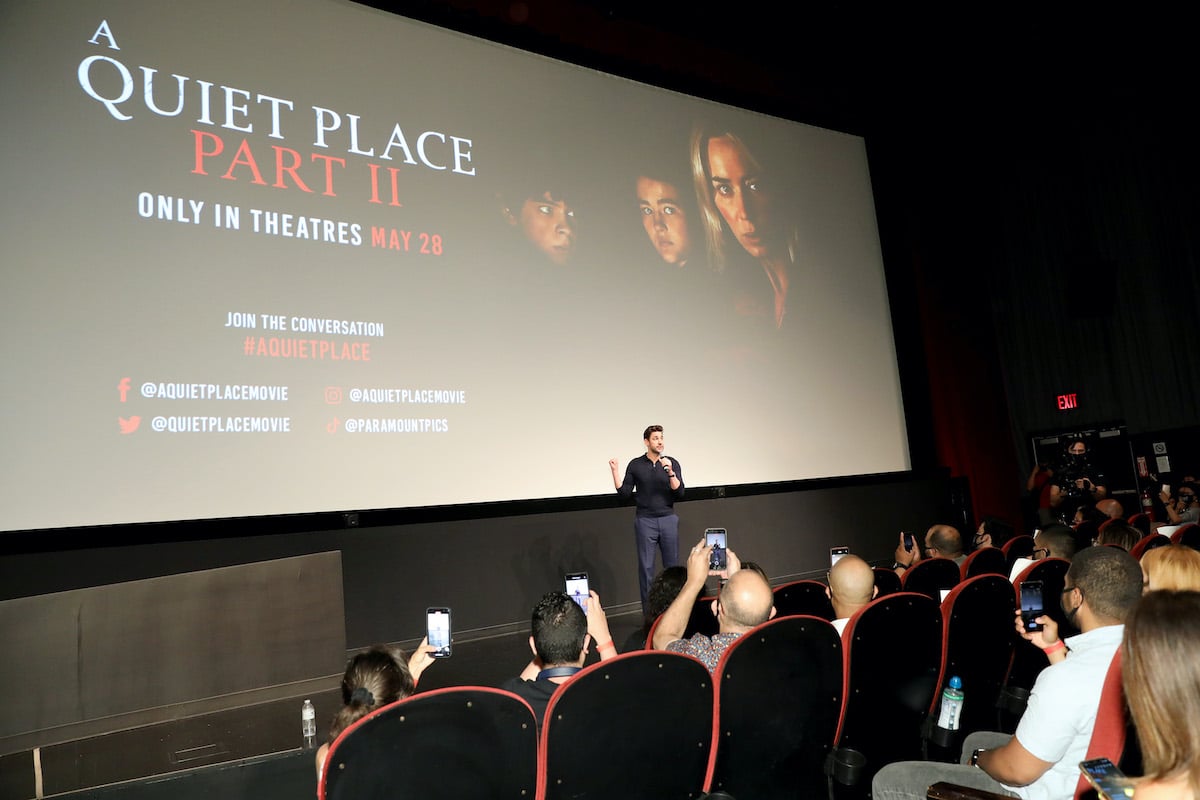 'A Quiet Place' became a surprise hit back in 2018
In 2018, Krasinski was still known mostly as Jim from The Office. He had only directed a single movie before, comedy-drama The Hollars. So there was little to no indication he was capable of delivering the year's biggest horror hit. With $188 million at domestic theaters, A Quiet Place even outperformed 2018's Halloween, according to Box Office Mojo.
Produced for just $17 million, A Quiet Place was never supposed to give way to a sequel at all. If Krasinski approached it that way, perhaps his character's fate might have been very different. In any case, he found a clever way in with A Quiet Place Part II, even managing to briefly appear onscreen in an extended flashback sequence.
Why fans shouldn't bother comparing the two films
The fact that A Quiet Place Part II begins with the first day the monsters attacked immediately sets viewers off balance. And perhaps that's for the best, as Krasinski doesn't want the movie to feel like it's trying to top the first film. As Blunt told Variety, Krasinski and company had a much different take on making a sequel to A Quiet Place.
"You shouldn't think of [A Quiet Place Part II] as being comparative. You'd want it to match and be loyal to the tone of [the first film]. Our world expands and gets bigger, but it has the same intense muscularity of the first one. We had to recognize what people wanted to see, which was not necessarily a whole other side of the world and what happened there. It was what happened to this family next. We just approached it as a page turn."
Indeed, the intimate focus of A Quiet Place is a big part of why the movie resonated with audiences. And as Krasinski told Variety, the sequel is more of a companion piece than anything else.
"If the first movie is from the parents to the kids, this is the love letter from the kids to the parents," he said. "It's a letter of dreams and hopes. I hope [my children are] this brave, and I hope they're this courageous. And I hope they're the ones that, when time gets dark, they're cool enough to light the candle."
'A Quiet Place Part II' won't be the last in the series
Krasinski ultimately cracked the secret to making a successful sequel within the world of A Quiet Place. And now that A Quiet Place Part II received a similarly strong reception from most audiences, a third film is certainly well on its way. A Quiet Place Part III is officially set for release sometime in 2025, according to The Hollywood Reporter.
In the meantime, the franchise will receive a spinoff in 2023. The film's title and plot details remain a mystery. But fans do know it is based on an idea by Krasinski himself. And Michael Sarnoski — who helmed the critically acclaimed Nicolas Cage film Pig in 2021 — will direct the movie.
Vote for the 2022 Isaac Awards here now through Sunday, March 20. Winners will be announced on March 24.