Is 'A Quiet Place Part III' Officially in the Works? Here's What's Next for the Series
John Krasinski and Emily Blunt return for 'A Quiet Place Part II.' Are the stars already signed on for 'Part III'?
When John Krasinski was playing Jim Halpert on The Office, it's safe to say no one expected he would become one of the most acclaimed horror filmmakers working today. And yet, 2018's A Quiet Place proved Krasinski could craft a critically beloved addition to the genre. In fact, the movie became a runaway hit that kicked off a franchise. With the second film finally out, is Krasinski already working on A Quiet Place Part III?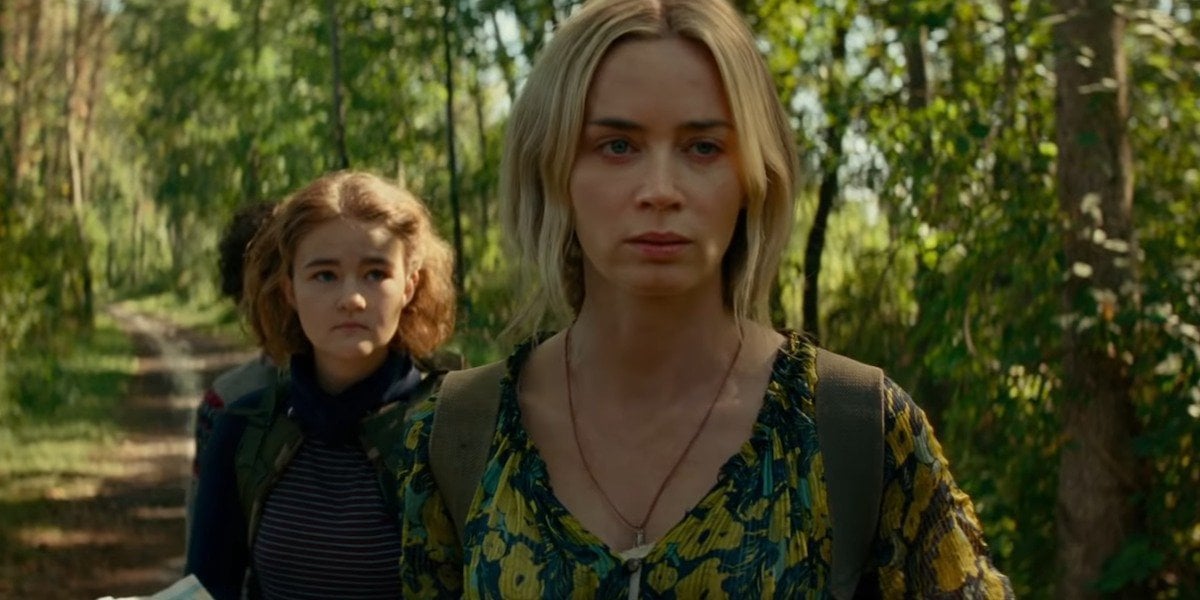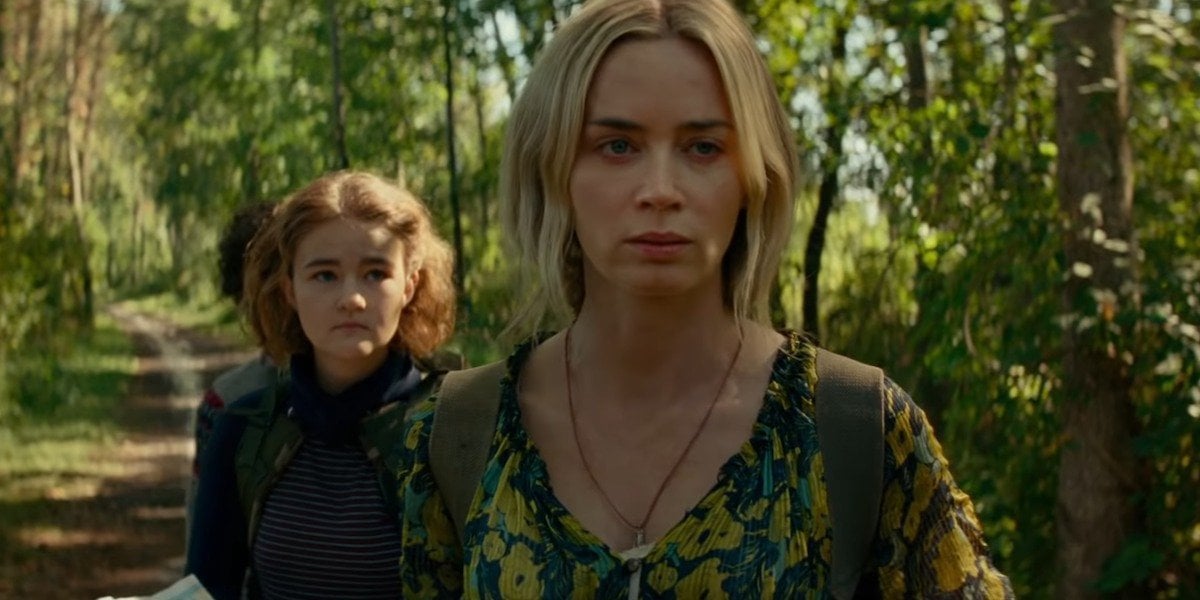 John Krasinski and Emily Blunt landed a huge hit with the 2018 horror movie 'A Quiet Place'
In A Quiet Place, Krasinski and real-life wife Emily Blunt play Lee and Evelyn Abbott, who — along with their kids — must survive a dystopian landscape overtaken by ravenous monsters. As its title implies, the movie's sound design is key, as the creatures hunt based on sound. With this in mind, Krasinski ratchets up the tension with a Hitchcockian flair that had audiences and critics on the edge of their seats.
In the end, A Quiet Place scared up $340 million worldwide against a $17 million budget, according to Box Office Mojo. Prior to that movie, Krasinski's only directorial effort was the little-seen 2016 comedy-drama The Hollars. But encouraged by Blunt, he took a more hands-on approach with his second film, choosing to star, direct, and rewrite the movie. Rather than a straight-up horror movie, it evolved into a story about parenting.
The sequel leaves the story wide open for a 3rd movie
That exploration of the parent-child dynamic continues into A Quiet Place Part II. In fact, as Blunt told Collider, she advised Krasinski to see the sequel as more of a "continuation." Seeing how the second film ends on a bit of a cliffhanger, the actor confirms Krasinski is now considering what could happen in a potential third entry.
"[John] has a whole arc of ideas that could work. I think he just wanted to see how people responded to this one before he fully engaged his brain on the third one. But he has a couple of great ideas. … [Part II] is the continuation. This family has to venture out. The story has to venture out. The world gets bigger. But I always felt he would write something that was muscular and intimate and intense. I think there's room."
While nothing official has been announced about A Quiet Place Part III, it does sound like the series will at least become a trilogy. Of course, the horror genre is known for overextending its franchises. So Krasinski — and fans — will have to address whether the third movie presents a worthy conclusion when that time comes.
Fans might get a new movie before 'A Quiet Place Part III'
At the moment, A Quiet Place Part II is enjoying a successful theatrical release, where it will play exclusively for 45 days before arriving on Paramount+. Beyond that, it might take a while for the third movie to gain traction. But even if Krasinski and Blunt don't jump immediately into part 3, the franchise will continue in another form.
According to The Hollywood Reporter, Jeff Nichols (Mud, Loving) will write and direct a spinoff set within the world of A Quiet Place. Right now, it's unclear if this project will feature any of the same characters. But Krasinski reportedly has a story credit on the project. Perhaps A Quiet Place Part II's Cillian Murphy could lead.