A 'Resident Evil' Series Is Coming to Netflix, But Will Milla Jovovich Return as Alice?
Netflix just announced a brand new 'Resident Evil' series is coming to the platform. But will franchise star Milla Jovovich return to play Alice?
Resident Evil is getting a brand new series on Netflix, and fans of the original films can't wait to see what the show has in store. But more importantly, fans want to know if franchise star Milla Jovovich will return to play their favorite zombie-fighting hero, Alice.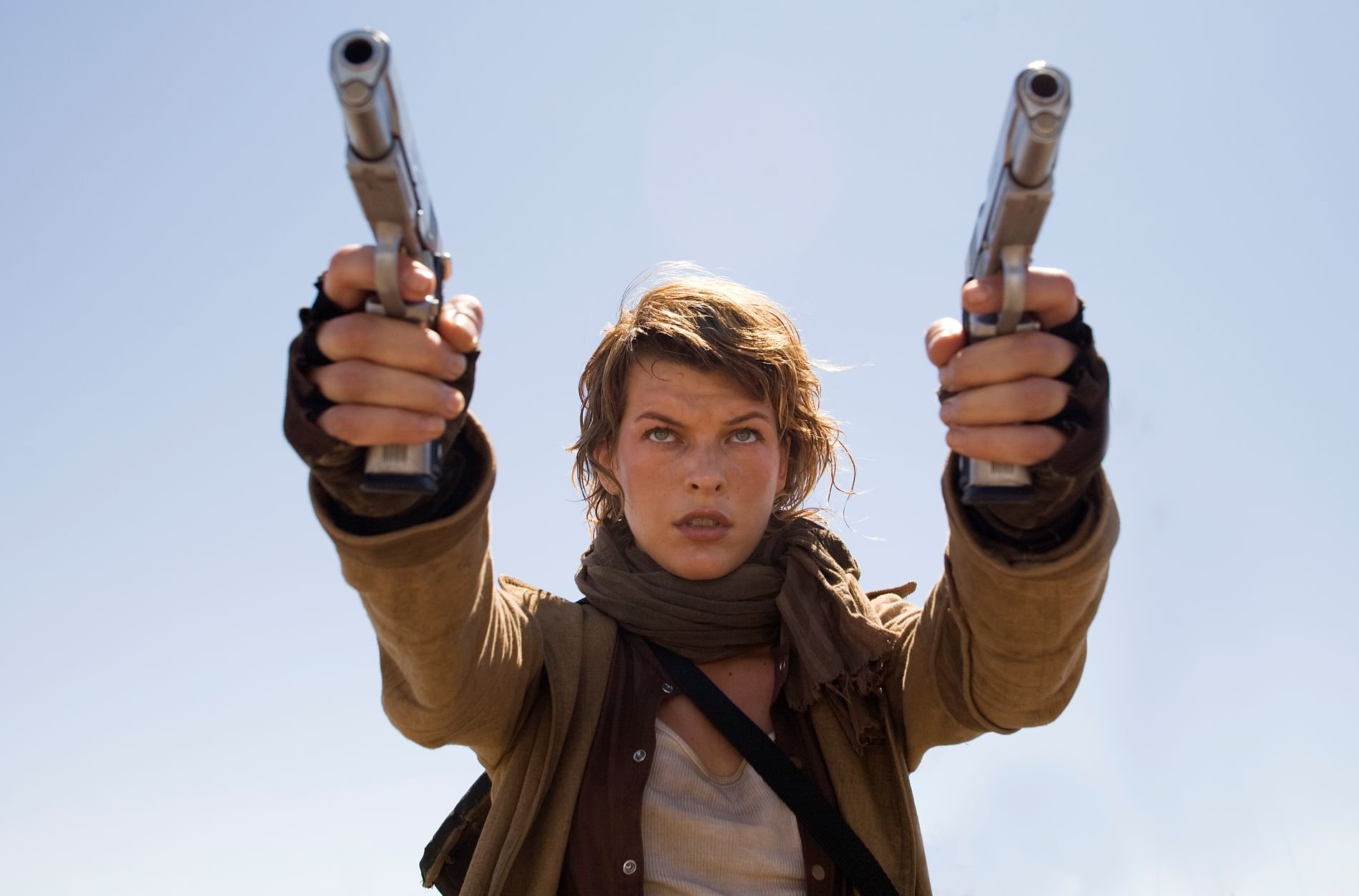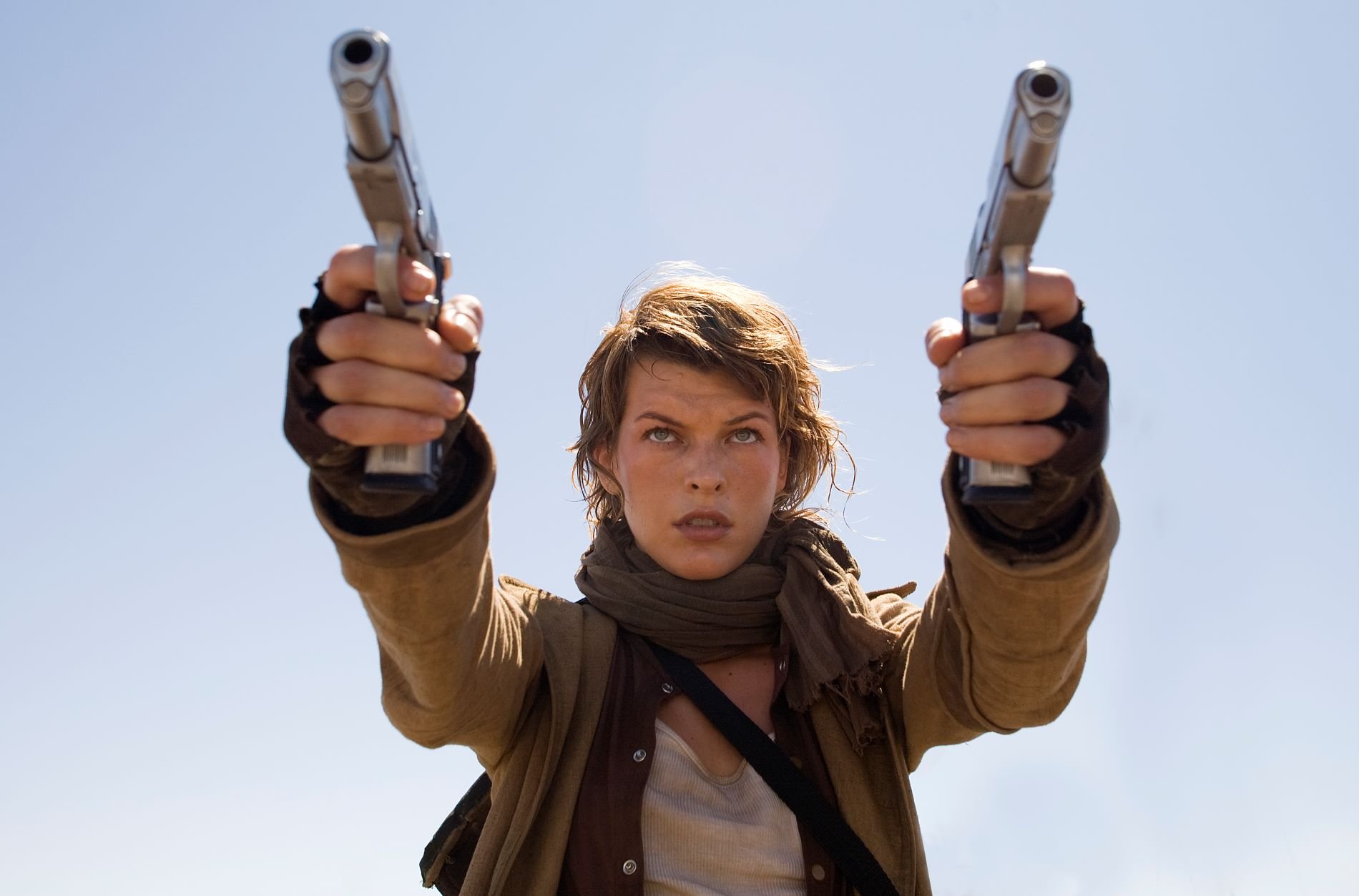 Milla Jovovich played Alice in six 'Resident Evil' movies
In all six Resident Evil films, Jovovich portrays Alice, a woman who skillfully combats zombies let loose by the Umbrella Corporation. The actor met her current husband, director Paul W. S. Anderson while filming the first movie, and the two worked together on all six films of the saga. The couple has three children together, including daughter Ever Gabo Anderson, who appears as young Alice in the final film.
In 2016, Jovovich said goodbye to the character in the last movie of the franchise, Resident Evil: The Final Chapter.  "I am just so excited that we have been able to do this franchise for as many years as we have," she told Collider at the time. "And I think every one that we make we kind of close the book on it once we're done and then once people want another one, I am ready to go again."
But noting that she had just delivered her second daughter six months prior, the actor said she was taking more time out to be a mom. "Each one that we do is always a pleasure and kind of a surprise and I am so happy and honored to be apart of this franchise, but at the same time it is nothing that I take for granted," Jovovich added. "So it is just amazing that we have had a chance to make it as far as we have."
Why she may not return for the Netflix series
The Resident Evil movie franchise is based on a popular horror video game series that was first released by Capcom in 1996. However, with Alice, the films introduced a new character that is not featured in the original video game storylines.
As revealed in a Netflix press release, the Resident Evil series will be based on two brand new stories based on the video game. So, with the show venturing out with its own unique stories, Jovovich's Alice won't be central to the story. 
The new 'Resident Evil' series will introduce new characters
According to Netflix's press release, the Resident Evil series will build two new timelines and introduce new characters to the franchise. The first timeline features Jade and Bille Wesker, 14-year-old sisters who move to a new corporate town and begin to discover its dangerous and sinister secrets. 
And the other timeline cuts 10 years into the future when most of the Earth's population has been wiped out. "And more than six billion monsters — people and animals infected with the T-virus. Jade, now thirty, struggles to survive in this New World, while the secrets from her past – about her sister, her father and herself – continue to haunt her," the Netflix synopsis reveals. 
The 'Resident Evil' showrunner teases the appearance of 'old friends'
While Jovovich's character, Alice, won't be at the center of the new Netflix Resident Evil series, there is a possibility she could make a cameo. In a statement for Netflix, showrunner Andrew Dabb teased that fans might see "old friends" in the new series. 
"Resident Evil is my favorite game of all time," Dabb said. "I'm incredibly excited to tell a new chapter in this amazing story and bring the first-ever Resident Evil series to Netflix members around the world. For every type of Resident Evil fan, including those joining us for the first time, the series will be complete with a lot of old friends, and some things (bloodthirsty, insane things) people have never seen before." 
Jovovich hasn't confirmed whether or not she'll be a part of the new series. So fans will just have to wait it out and see. As of now, Netflix has not released casting information or premiere date for the Resident Evil series, but they did confirm it will air with an eight-episode season.