A Special 'Selena' Blu-Ray Is Coming With an Extended Version of the Film, Documentary, and More for Selena Quintanilla Fans
Selena Quintanilla is an icon through and through. Even though Selena died in 1995 at such a young age, her memory lives on in the fans that love her music and in tributes like the 1997 biopic Selena. 25 years after her death, a Blu-ray version of the film is being released and includes some extended scenes and bonus content, all in one place. So if you're all tuckered out from doing the washing machine to "Bidi Bidi Bom Bom," then you can get a copy of this Blu-ray and be set for hours.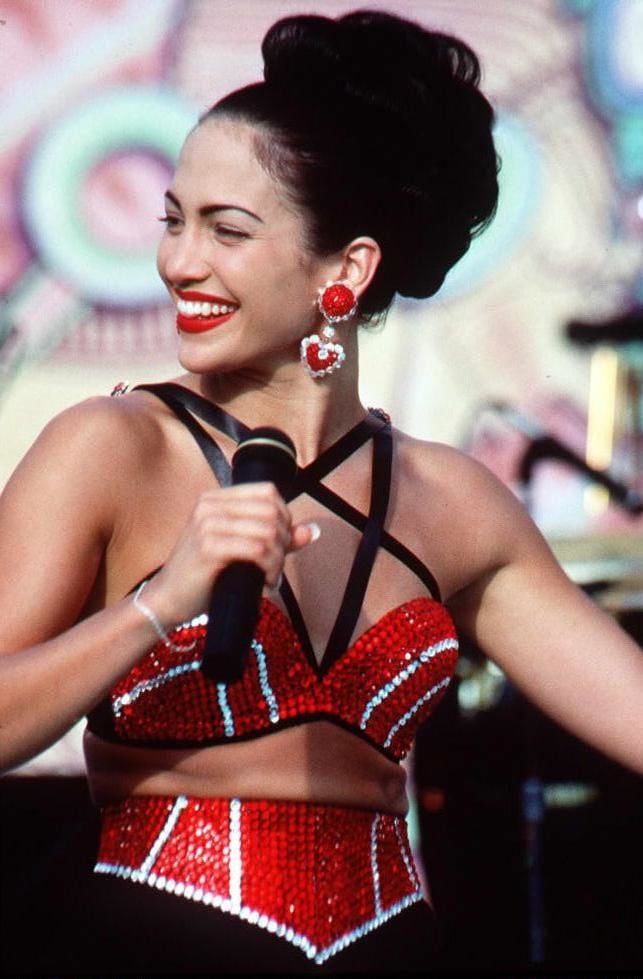 The 1997 film 'Selena' is finally coming to Blu-ray and will include extended scenes and documentaries 
The Warner Archive Twitter account posted that the new Selena Blu-ray would come out in May, along with The Reluctant Debutante and the final season of Step By Step. Remezcla reported on April 23 that the Archive Collection Selena Blu-ray would have extended performances of "No Me Queda Más" and "Si Una Vez" from her final Astrodome concert. There will also be a few deleted scenes from her childhood.
Remezcla also reported that this edition will include the special mini-documentary that was on the 10th anniversary DVD, Selena, Queen of Tejano. The Making of Selena: 10 Years Later is also going to be included along with outtakes and the original theatrical trailer. A lot of good stuff for fans of La Reina.
Selena taught Jennifer Lopez to 'live in the moment' while she portrayed her in the movie 
One of the fans' favorite parts of that film is seeing Jennifer Lopez fully transformed into Selena Quintanilla. From her dancing to her joyous attitude, Lopez did an excellent job. And while she couldn't talk to Selena, of course, Lopez does still credit the late Tejano singer for influencing her career and teaching her valuable lessons through her story. 
"The fact that she was so young and doing all of these things that people go through that maybe she wasn't ready for. The clothing line she was starting, getting married so young, things like that," Lopez explained to Billboard in 2015. "I felt she had a sense to live in the moment, that you're not promised tomorrow. For me, that was the biggest lesson. That affected me in my life far more profoundly than the movie did in career terms.
Lopez also shared that Selena's family was very involved and grateful to Lopez throughout filming. She said that her role as Selena "had a lot to do with" her launching music and she felt like it was the "next step" in certain aspects of her career. 
Selena fans can also look forward to the Netflix series about her life later this year
While the 1997 film is a classic for fans, a new Netflix series will also go into her life's story; it's set to premiere sometime in 2020. Christian Serratos is starring as Selena in this series, and her co-star Julio Macias talked to People en Español about how uncanny her portrayal is. 
"There are glimpses of Christian where I'm like, 'Yo, are we singing with Selena right now?'" Macias, who plays Selena y Los Dinos musician Pete Astudillo. "It's surreal."
Serratos also shared on Instagram what the singer means to her as a musician and also as the person she's playing on the series. "What I find most enduring about Selena is her ability to defy boundaries. She paved the way for Latinas and inspired so many to continue in the face of adversity," she wrote. "I will be forever grateful for the memories she has given me, and what she's done for women like me and my daughter."