A Voldemort Origin Film May Be on the Horizon: Noah Schnapp to Star in the 'Harry Potter' Spinoff?
Warner Bros. may be planning to make a Harry Potter spinoff movie about Lord Voldemort — an origin story to be specific.
While the Fantastic Beasts franchise is entertaining in its own right — with established actors stepping up to take on wizarding roles in a Harry Potter-extended landscape — it is by no means a replacement for the original saga. Harry Potter fans yearn to revisit the boy who lived, his two do-or-die buddies, and the arch-nemesis so memorably portrayed by Ralph Fiennes.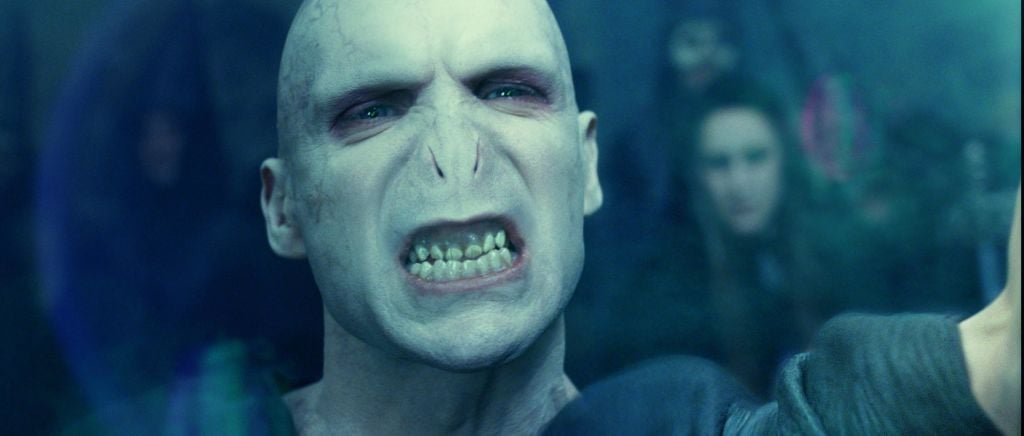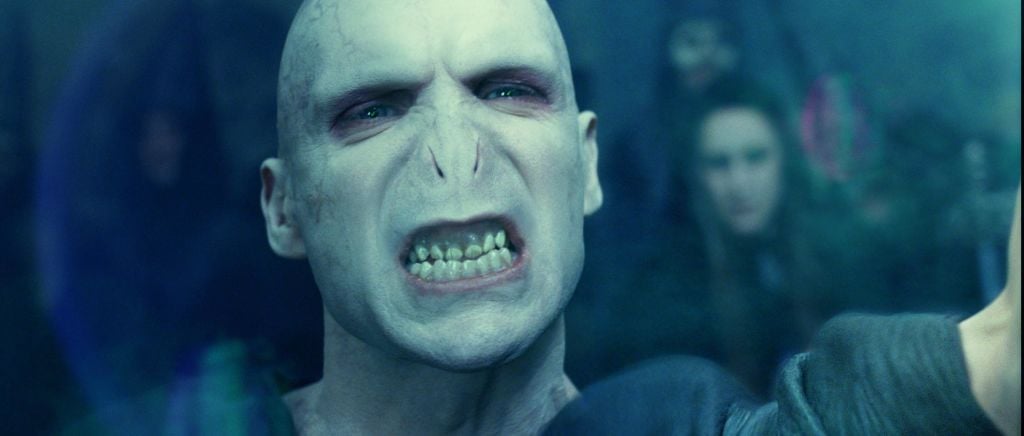 If recent insider reports turn out to be true, Lord Voldemort may be receiving the origin film fans have been waiting for. While Voldemort's origin story — diving into Tom Riddle's past — has already made its way to the silver screen via the Harry Potter series, a great deal remains unexplored. So, what do we know so far about Warner Bros.' alleged plans to make a Voldemort-centric film?
Warner Bros. reportedly wants to make a Voldemort movie
According to We Got This Covered (WGTC), Warner Bros. is looking to develop a Lord Voldemort origin film. The outlet relies on the same sources who knew a Beauty and the Beast spinoff for Gaston was on the way and that National Treasure 3 was in development pre-confirmation. Thus, while all insider reports should be taken with a grain of salt, this one may hold a little bit of weight due to some established credibility concerning past announcements from the source. 
The movie will reportedly focus on how the character became the Dark Lord, coming to own the title of "he who must not be named." While this film has narrative potential, another Harry Potter spinoff may disappoint the overwhelming amount of fans who feel the source material should be left alone — those who have grown annoyed at the additional information J.K. Rowling continues to supply online.
However, if the trailer manages to inspire excitement, if the narrative handles the character with finesse, and if the movie does not feel like a scheme to make money and a sacrifice of art and originality, it has great potential. However, who should star? Fiennes, unfortunately, is a bit too old to play in the character's origin story. And, a great deal of this movie's potential to triumph will boil down to casting.
Noah Schnapp is reportedly on the studio's radar for the role
WGTC goes on to note that Warner Bros. is reportedly eyeing Stranger Things star Noah Schnapp for the role. Schnapp is best known for portraying Will in the Netflix phenomenon, and has the same pale skin and black hair akin to Tom Riddle, yet does he have what it takes to play Voldemort? Can he rise to the occasion? 
Schnapp has also starred in Abe, The Peanuts Movie, Waiting for Anya, Bridge of Spies, and more. Though a relatively new actor in Hollywood, he seems like a good choice, as another familiar face — tied to another very familiar TV show — may be exactly what this movie needs to get the skeptics on board. If the rumors turn out to be true, here's to wishing Schnapp good luck, as he dares to take on one of the most famous villains of the modern era.