'A Walk To Remember' Had To Change This Scene Because of 'Save the Last Dance'
A Walk to Remember and Save the Last Dance are 2000s classics. The films came out within one year of each other, not long after Stiles shot to fame with 10 Things I Hate About You.
In a 2017 interview commemorating A Walk to Remember's 15th anniversary, star Shane West revealed because of Save the Last Dance, they had to edit one particular scene in the Nicholas Sparks story.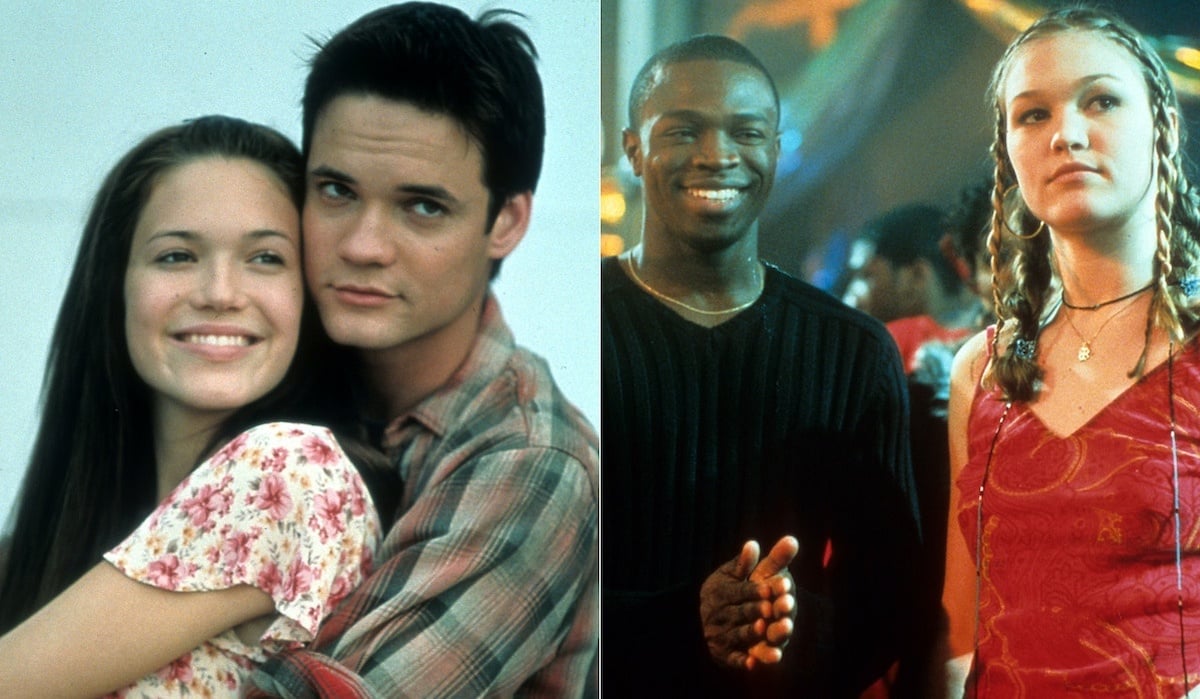 'Save the Last Dance' came out in 2001
Save the Last Dance stars Julia Stiles has nothing but glowing reviews about her time on set. The movie celebrated its 20th anniversary in January 2021, and Stiles reflected on the experience in an interview with TODAY.
"The absolute best thing about making that movie was the dance," she said. "I mean, the rehearsals, and the dance training. I was, like, sign me up; where do I start? It was really challenging and really daunting because I'm not a professional dancer. So there was a lot of playing catch-up. But it was so fun. And such an awesome opportunity to get to do that kind of, like, rigorous training, and choreography rehearsals."
'A Walk to Remember' came out on Jan. 25, 2002
Mandy Moore also had nothing but positive things to say about her first leading role.
As she told Entertainment Weekly in 2017, "There are very few times in your career when the memories and the relationship you have to a project match the relationship that an audience has to the project—but this movie is as special to me as it seems to be to people out there in the world. I mean that's the reason that 15 years later we're still talking about it."
'A Walk to Remember' changed its opening scene because of 'Save the Last Dance'
Both of the films are high school romances. One original difference, however, was that the A Walk to Remember camp wanted to portray the high schoolers drinking.
A while Save the Last Dance had scenes in clubs, none of the characters were ever actually seen with a drink. According to West, that made A Walk to Remember's creative team change the opening scene the day it was being filmed.
"I remember a lot from that opening scene by the water—we actually shot in order so it was the first scene we shot in production," West told Entertainment Weekly. "We did that so we could bond—me and the guys and girls—minus Mandy."
He continued:
"In that scene, we were all supposed to be drinking, but a movie called Save The Last Dance came out and did very well and there was no drinking or cursing in the film so they made an executive decision to drop that the day of shooting the scene. Instead, we all pretended that we might have been drinking to be 'out of control dangerous' or whatever is was."
Save the last dance, but not the last drink.