A24 Fans React to Wild Theme Park Based on the Filmography
A24 Films is the studio behind hits such as 'Hereditary' and 'Everything Everywhere All at Once.' Fans are now reacting to a fan-made theme park based on the distributor's filmography.
A24 Films is one of the most popular non-major movie distributors in the world. Moviegoing audiences can't get enough of their filmography, but the fans take it farther than the company itself ever could. One website brings the world an A24 theme park reminiscent of Disney that has social media wishing for its existence.
A24 filmography is a cultural phenomenon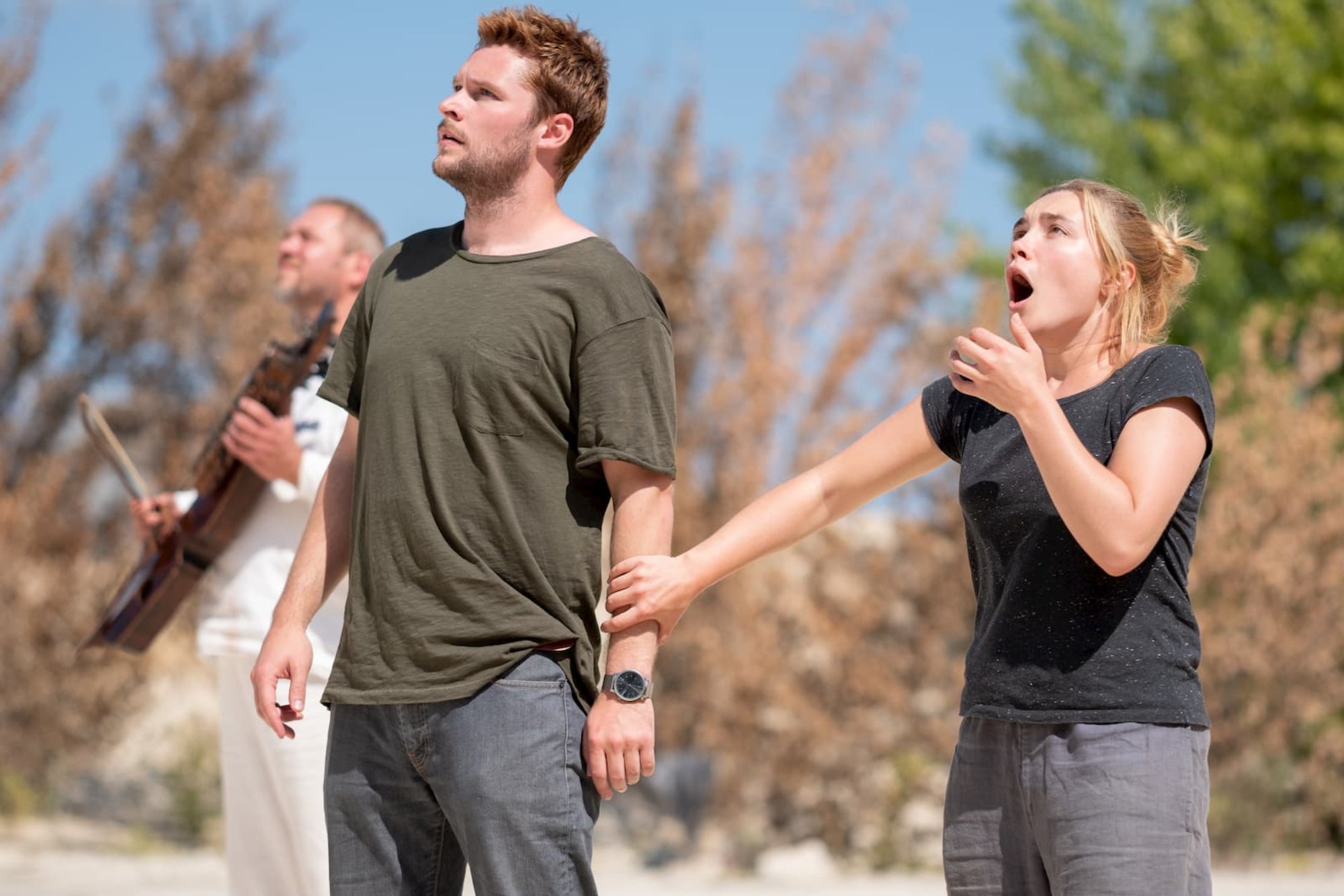 The A24 filmography started in 2013 with A Glimpse Inside the Mind of Charles Swan III, but they wouldn't see success until Spring Breakers later that year. However, their wise eye for smart acquisitions led to other major releases, such as Ex Machina and Room. They continued to take over the world of independent filmmaking but still managed to make it mainstream enough to earn a total of 25 Academy Award nominations.
The studio's highest-grossing films include Uncut Gems, Hereditary, Lady Bird, Moonlight, and Everything Everywhere All at Once. As a result, a sprawling A24 theme park would certainly draw the attention of movie buffs around the world.
A new website imagines a wild A24 theme park
A24 Land introduces the fan-made theme park that is gaining a lot of attention online. Cristina Spanò created gorgeous illustrations to bring it to life and the studio's fans are loving it. See below to read the introduction on the first page:
"In 1955, Walt Disney channeled the magic of his movies into a theme park and set a standard for family-friendly entertainment. So what if you applied the same formula to a studio with a bit more grit? Welcome to A24 Land, with thrills and chills you won't find at the Magic Kingdom."
The illustrations take visitors through different aspects of the park, initially starting with the colorful entrance. The rides range from Mid90s' Hella Good Halfpipe to Spring Breakers' Freaky Florida Smash & Grab. Next up is Troubled Waters Wave Pool from Eighth Grade and May Queen's Twisted Maypole from Midsommar. Evelyn's Wash & Go from Everything Everywhere All at Once is sure to be a favorite.
The final A24 theme park rides include Good Time Express from Good Time, Winslow & Wake's Wild Ride from The Lighthouse, and Howie's Escape Room from Uncut Gems.
Visitors can click on each ride to get a full description of what each attraction has to offer.
Fans react to the theme park
Reddit took the opportunity to chime in on the A24 theme park. The most upvoted comment wants a Hereditary roller coaster. However, one particular response called it one that will knock your head right off.
Another Redditor explained that a ride based on the sexual slasher flick X would be interesting. Additionally, another user said that they would want to see a live Climax performance.
One of the most upvoted comments imagines the situation of trying to ask for tickets to specific rides. They referred to asking for a ticket for Everything, Everywhere All at Once. As a result, they would give tickets to all rides during the same time slot.