Aaliyah Wanted to Work With a Band in a Completely Different Genre
Aaliyah was a queen of R&B music, however, that doesn't mean she couldn't appreciate a band in a completely different genre. She once wanted to work with a band that had a style much darker than hers. Here's a look at her history with the frontman of that band and why their collaboration never happened.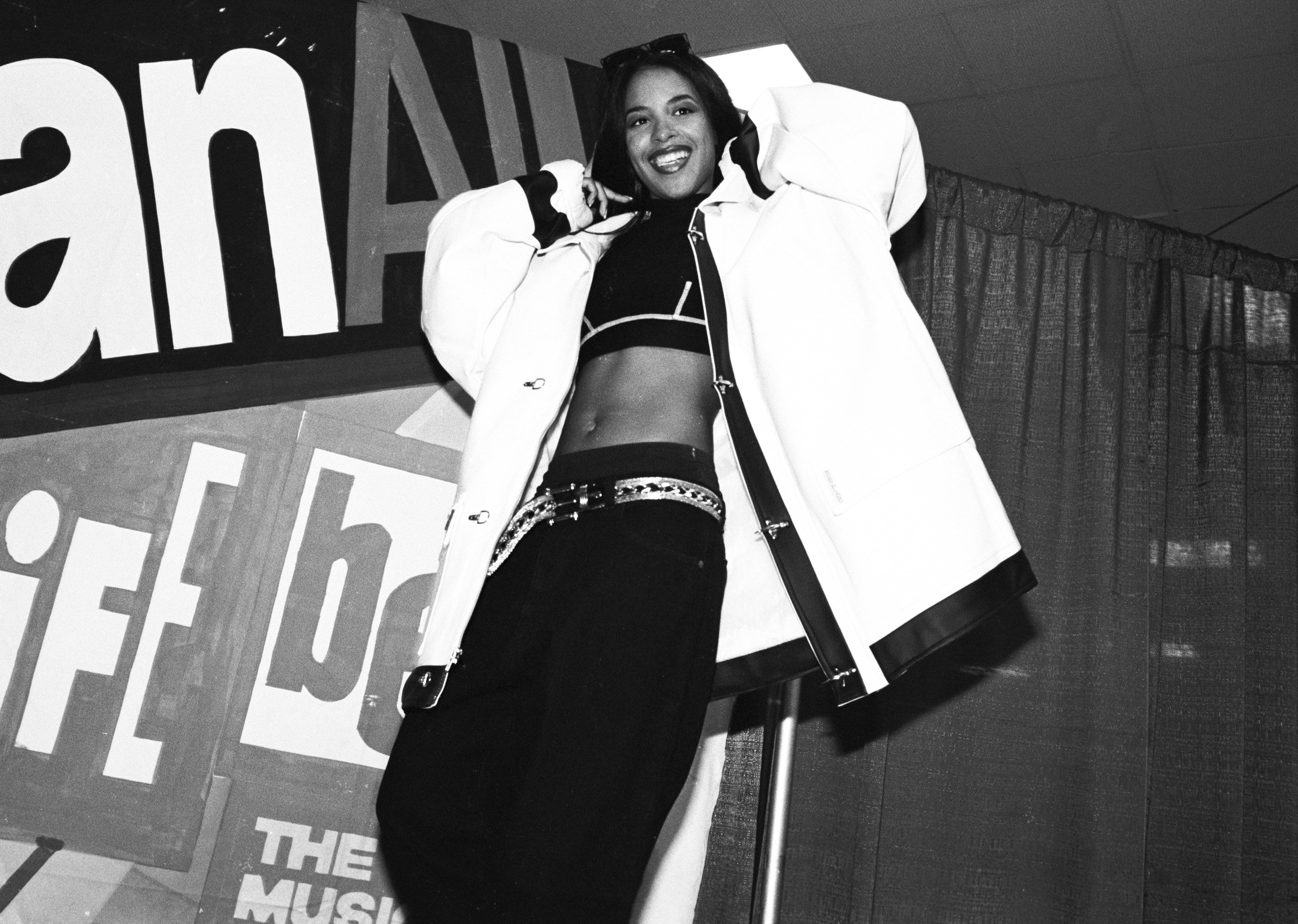 Aaliyah wanted to work with this 'extremely talented' musician
It all starts with fandom. According to Complex, Aaliyah was asked if she was a fan of rock music during an episode of MTV Stripped. She said she enjoyed all types of music, including rock, and that she was a particular fan of Nine Inch Nails. Nine Inch Nails is a Gothic rock act that made music very different from Aaliyah's — although both sounds are very reliant on synthesizers. That didn't stop Aaliyah from appreciating their music. 
According to MTV News, Aaliyah revealed she met the frontman of Nine Inch Nails: Trent Reznor. "Well, we met for the first time at the MTV Video [Music] Awards and we talked for a while and we've talked on the phone a few times," Aaliyah said. "He's a really nice person and extremely talented, so maybe we'll be able to collaborate. I think our sounds would really mesh well, so I'll bring a little something to the table, he'll bring something, and we'll see how it works."
Why the collaboration never happened
Complex reports Reznor's camp and Aaliyah's discussed the possibility of Reznor writing a song for her final album. However, scheduling conflicts prevented that from happening. Perhaps they would have made a song together at some point if not for Aaliyah's untimely death in 2001. 
Who was more popular: Aaliyah or Nine Inch Nails?
The nixed collaboration between the two singers raising an interesting question: Who reigned supreme on the pop charts? In her sadly brief career, Aaliyah released five songs that reached the top 10 of the Billboard Hot 100. They were "Miss You," "Back & Forth, "The One I Gave My Heart To," "At Your Best (You Are Love)," and "Try Again." The latter became her only No. 1 hit on the chart.
On the other hand, Nine Inch Nails released zero songs that reached the top 10 of the Billboard Hot 100. Their highest-charting hit ever is "The Hand That Feeds You," which reached No. 31 on the chart. Their other charting singles were "Closer," "The Perfect Drug," "Only," "The Day The World Went Away," "March of the Pigs," "Survivalism," "Every Day Is Exactly the Same,' and "The Day The World Went Away." none of which reached the top 40. After all, Nine Inch Nails were never exactly a top 40 band.
Eventually, Reznor would cross into the world of pop music indirectly when Miley Cyrus sang a pair of reworked Nine Inch Nails songs in an episode of Black Mirror satirizing the music industry. Aaliyah never worked with Nine Inch Nails, however, she gave us a handful of great hits as her legacy.