A$AP Rocky Once Said Lana Del Rey Was His 'Dream Girl' and He Made Songs With Her
A$AP Rocky had a crush on Lana Del Rey. The two artists collaborated on multiple occasions, both in songs and in a music video.
A$AP Rocky has recently garnered lots of media attention for his relationship with Rihanna. During the 2010s, he said he had a crush on Lana Del Rey. He collaborated with her multiple times over the course of several years.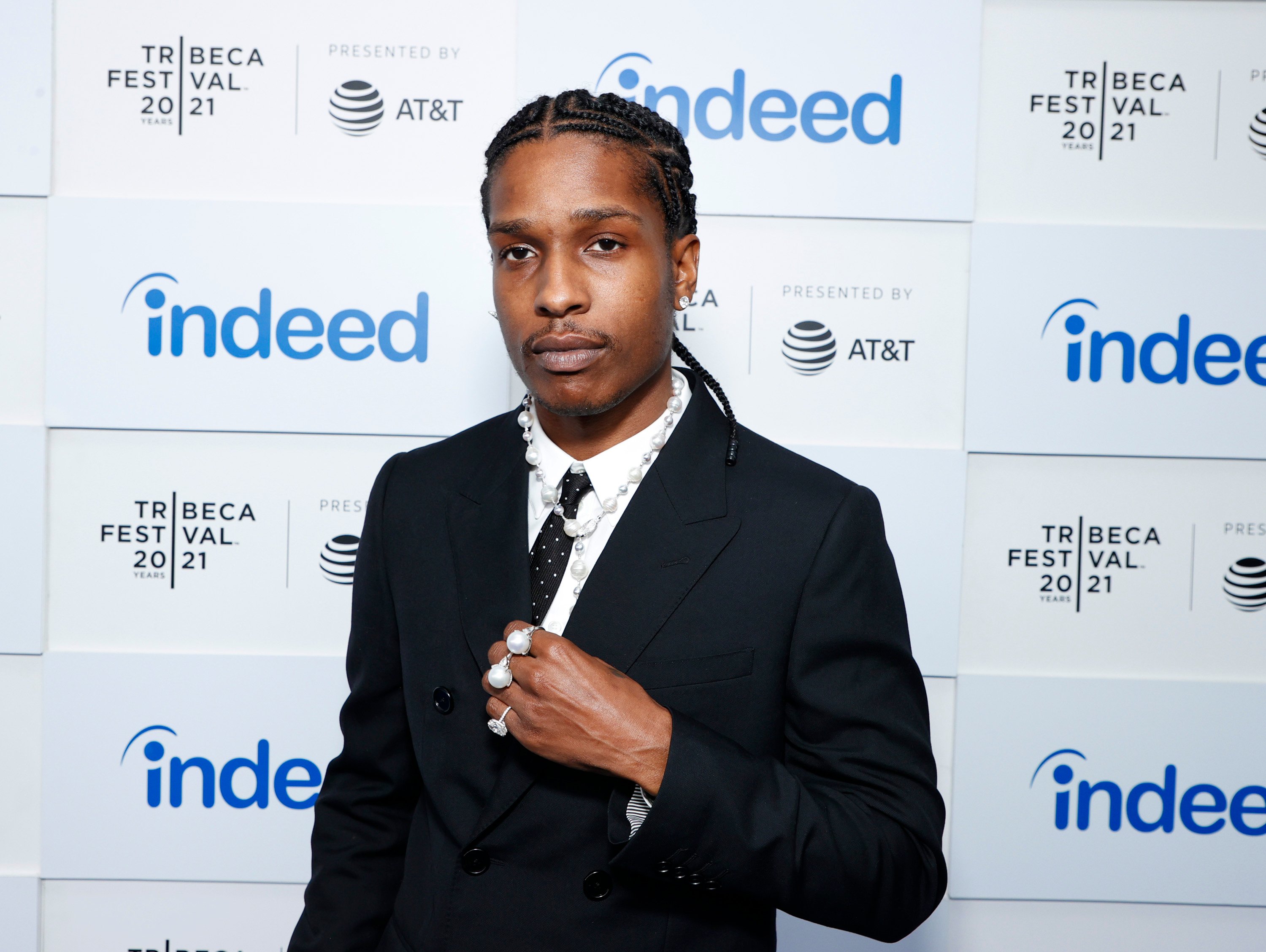 Why A$AP Rocky appeared in the music video for Lana Del Rey's 'National Anthem'
Del Rey released one of her most famous albums, Born to Die, in 2011. One of the singles from the album was "National Anthem." The video for "National Anthem" features A$AP Rocky as President John F. Kennedy and Del Rey in a dual role as Marilyn Monroe and Jacqueline Kennedy Onassis. The music video recreates famous moments from the Kennedy administration, including Monroe performing "Happy Birthday, Mr. President."
During a 2012 interview with BBC Radio 1, Del Rey discussed A$AP Rocky's casting in the music video. "Every so often, I top what I've done, and this video is definitely the most beautiful thing I've ever done," she said. "I wrote a treatment for me and A$AP Rocky, because I just thought he'd be really perfect to star in it. I love it."
How A$AP Rocky developed a crush on Lana Del Rey
According to Billboard, an A$AP Rocky/Del Rey collaboration called "Ridin'" appeared online in 2012. Afterward, the rapper discussed his feelings about Del Rey with Billboard. "You didn't know about me being a huge Lana Del Rey fan?" he said. "That's all I kept talking about all winter."
A$AP Rocky discussed his crush on the "Summertime Sadness" singer. "I first had had a crush on her from seeing her on the internet — I fell in love with her voice the first time I heard it," he recalled. "I probably heard it in July, August for the first time, I think it was 'Blue Jeans.' And from then on, I'm like … I love her!"
A$AP Rocky explained why he wanted to work with Del Rey. "Mind you, we never even spoke to each other, and then in Complex [magazine], when she said I was her favorite rapper, I was like, 'Oh f*** no, man. I gotta work with her! My dream girl acknowledges me!'"
The 2 artists collaborated on multiple songs from the album 'Lust for Life'
A$AP Rocky also collaborated with Del Rey on the song "Summer Bummer" from her album Lust for Life. "Summer Bummer" became a minor hit. It reached No. 23 on Billboard's Bubbling Under Hot 100 chart. The song stayed on the chart for one week.
Meanwhile, Lust for Life peaked atop the Billboard 200 for one week. Lust for Life stayed on the Billboard 200 for 22 weeks. A$AP Rocky also appeared on "Groupie Love," another song from the album.
Even if they were never a couple, A$AP Rocky and Del Rey have a fascinating history together.