Will Aaron Rodgers' Family Be Invited to His Wedding to Shailene Woodley?
Ever since the public learned that Aaron Rodgers and Shailene Woodley are going to walk down the aisle, many have wondered if the quarterback's parents and brothers would get an invite.
After confirming their engagement in early 2021, fans have had several questions about Aaron Rodgers and Shailene Woodley's upcoming nuptials. There's been speculation about if the Green Bay Packers quarterback and Big Little Lies actor will have a low-key affair or opt for a large-scale event. Some have also wondered what the bride's dress might look like and if the venue will be solar-powered as Woodley is a known environmental activist. Another question on the minds of many is: Whether or not the groom's family will get an invite?
Here's more on that plus what Rodgers' brother Jordan has said about having his sibling at his wedding.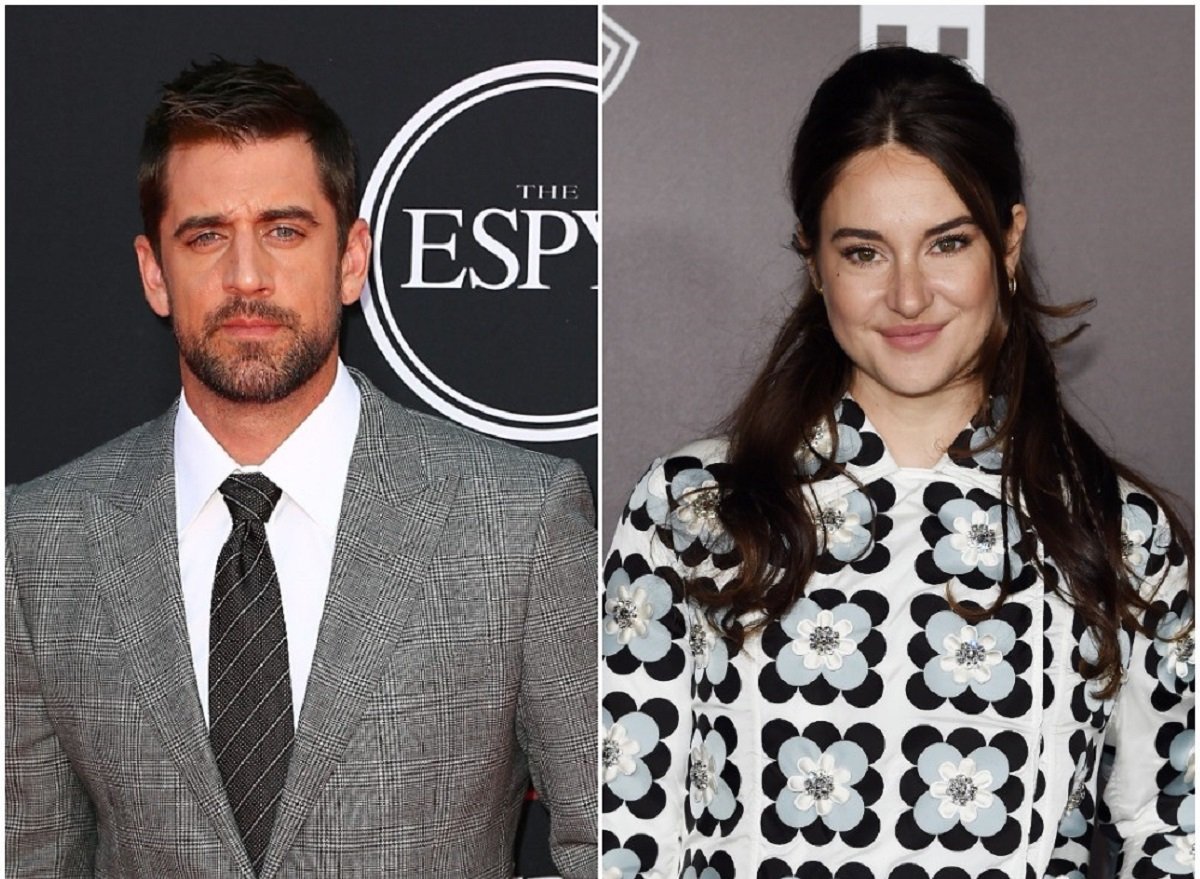 When the public found out Rodgers was feuding with his family
The Rodgers family drama was first made public in 2016 when the signal caller's younger brother, Jordan, spoke about it while competing on JoJo Fletcher's season of The Bachelorette. "Me and Aaron don't really have that much of a relationship," Jordan said, adding, "It's just kind of the way he's chosen to do life, and I chose to stay close with my family and my parents and my brother [Luke]."
Following Jordan's admission, the NFL quarterback was asked what he thought about his sibling airing out their dirty laundry on television. "As far as those kinds of things go, I've always found that it's a little inappropriate to talk publicly about some family matters, so I'm just — I'm not going to speak on those things," Rodgers said via WISN.
When neither elaborated further, many started speculating on why the family was feuding and if it involved Olivia Munn, who Rodgers was dating at the time. But after they split and the athlete started seeing Danica Patrick, he and his family remained estranged.
What Jordan said about inviting Aaron to his wedding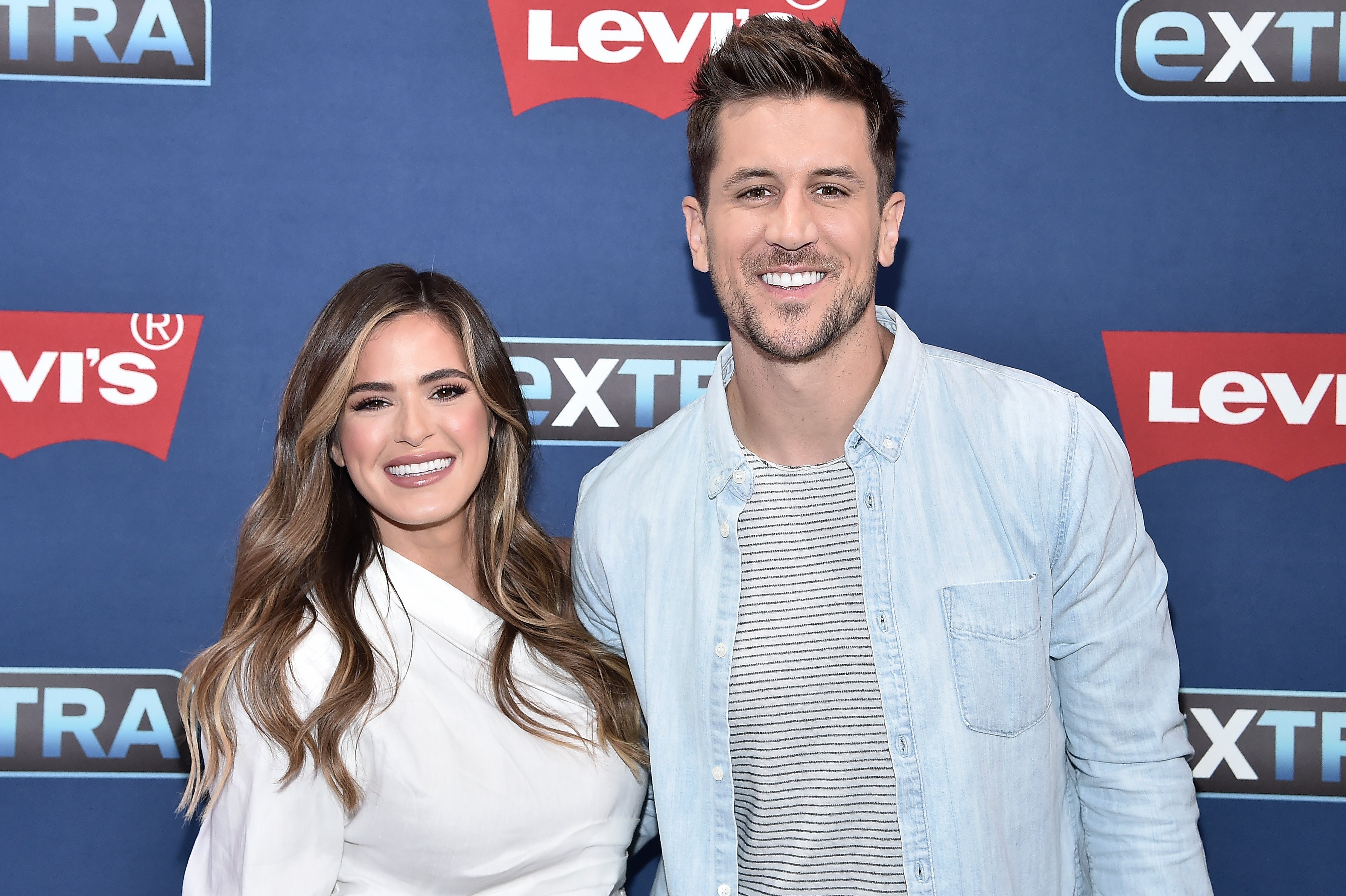 Jordan ended up winning the bachelorette's heart and the two got engaged. When asked if wanted his brother to be there on his special day Jordan told People: "There's no scenario in which I wouldn't want my entire family at a wedding, so absolutely, that's something all of our family wants and hopes for at some point."
Jordan and Fletcher have yet to walk down the aisle though as they have had to postpone their wedding multiple times due to the coronavirus (COVID-19) pandemic. They plan to exchange their vows in May 2022.
"We're doing it no matter what at this point. That day is not any less special just because you've had to move it. If anything, it's more special," Fletcher explained to Bachelor Nation. "When life happens, we just roll with the punches."
Is the Rodgers family still at odds?
Fans have been wondering if the family is still at odds. Well, in 2020, the NFL star spoke about his Christian upbringing and his family was "dismayed" by his remarks. During an interview on his then-girlfriend Patrick's Pretty Intense podcast, Rodgers said: "Church was just you just had to go. Your parents made you go. You wake up, you put some clothes on, and you go. And you can't wait to get back and watch the second game of the day in the NFL on TV … I just didn't find any connection points with those things and started questioning things. And ultimately it was that rules and regulations and binary systems don't really resonate with me." According to People, "The family is very dedicated to their Christian faith. To them, his comments are basically a slap in the face to the fundamentals of who they are. It's basically him turning his back on everything they have taught him."
After Rodgers tested positive for COVID-19 on Nov. 3, 2021, his father publicly commented on his son's decision to seek alternative treatment instead of getting vaccinated. "I think he tried to probably treat himself naturally, like a lot of folks do. And there's a lot of great natural things out there, which help mitigate the virus. So I'm proud of him. I'm proud that he went that route," Ed Rodgers told USA Today.
Rodgers has not said anything publicly about whether his parents and brothers will make his wedding guest list but a source told Us Weekly that "Aaron is still thinking about which family members to invite. It's something that's weighing heavily on him."