Aaron Rodgers-Olivia Munn Split: Here's What Really Went Down
Green Bay Packers quarterback Aaron Rodgers and actress Olivia Munn began dating in 2014, but called it quits three years later. In 2016, the two made headlines about a rift the NFL superstar had with his family, which was reportedly over Munn. When Rodgers' brother, Jordan, appeared on Season 12 of The Bachelorette, he aired the dirty laundry and revealed that the family had a falling out, so the quarterback does not speak to his parents or siblings anymore. Aaron Rodgers later acknowledged the feud but said he would not publicly comment on it.
Once the signal caller and X-Men: Apocalypse star ended their relationship, rumors that Munn sparked the family drama began to heat up again, along with more speculation about why they broke up. In a recent interview, Rodgers decided to set the record straight about why they ended things.
Here's everything we know about the former couple's breakup, and what the athlete said ultimately led to their split.
Rodgers and Munn sparked engagement rumors prior to their breakup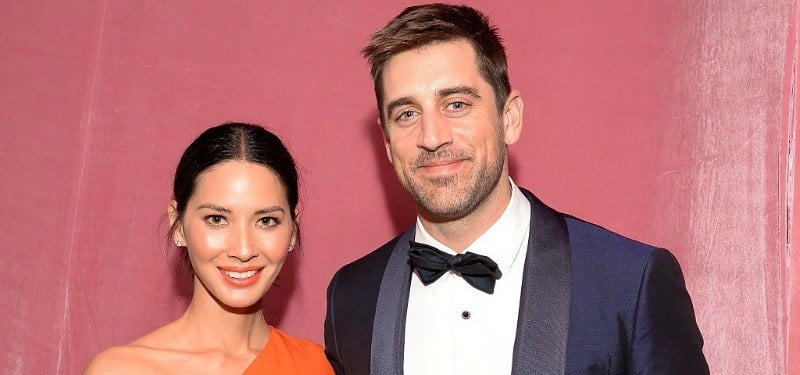 Just a few months before the pair surprised us with the news of their breakup, engagement rumors surrounded them after Munn was spotted with a huge rock on that finger. Photographers captured the actress wearing a ruby sparkler in January 2017 as she and Rodgers left a party.
Reports of being engaged swirled a few times during their relationship — including one time when Munn had to convince her own mother that it wasn't true.
They didn't appear in pictures together for months before announcing the split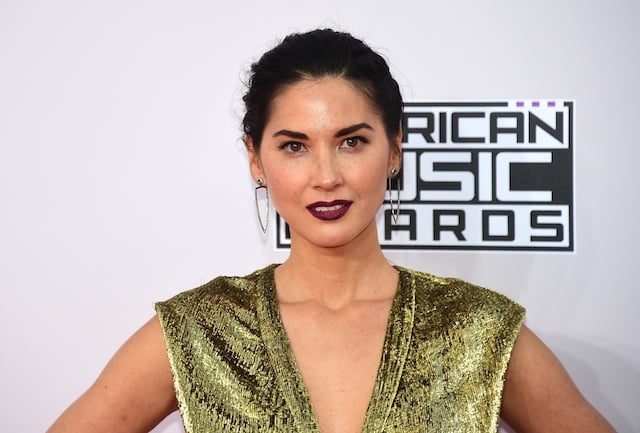 There may have been signs that Rodgers and Munn were headed for splitsville before they announced their breakup.
While photographers previously captured the pair together many times in public, that stopped on Valentine's Day 2017. Another not-so-good sign? The last time that the actress posted a shot of Rodgers on her Instagram was a month before that.
Things between the two had been rocky for some time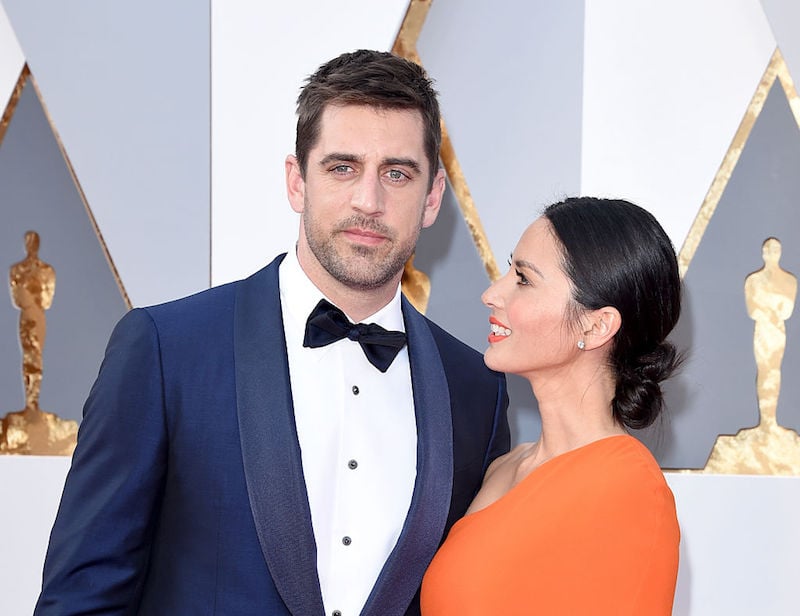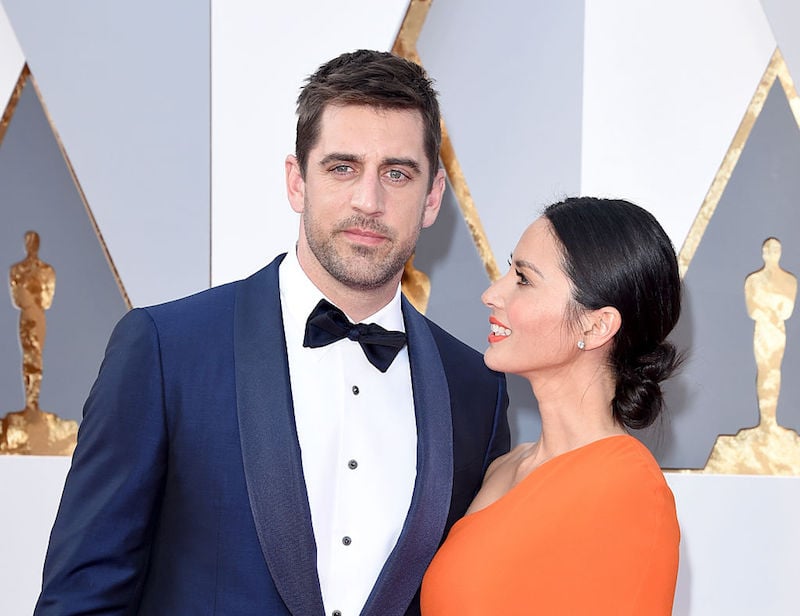 Another rumor that surfaced after the two broke up was that things had been rocky for quite some time, with Us Weekly reporting that they hit "a rough patch."
Just about every couple deals with hitting roadblocks and working through issues. But an insider told the publication that Rodgers and Munn tried to work out their problems for a very long time. The source claimed that they even took a little break before giving their relationship one last try. Unfortunately, they just couldn't make things work.
Their breakup was reportedly 'amicable'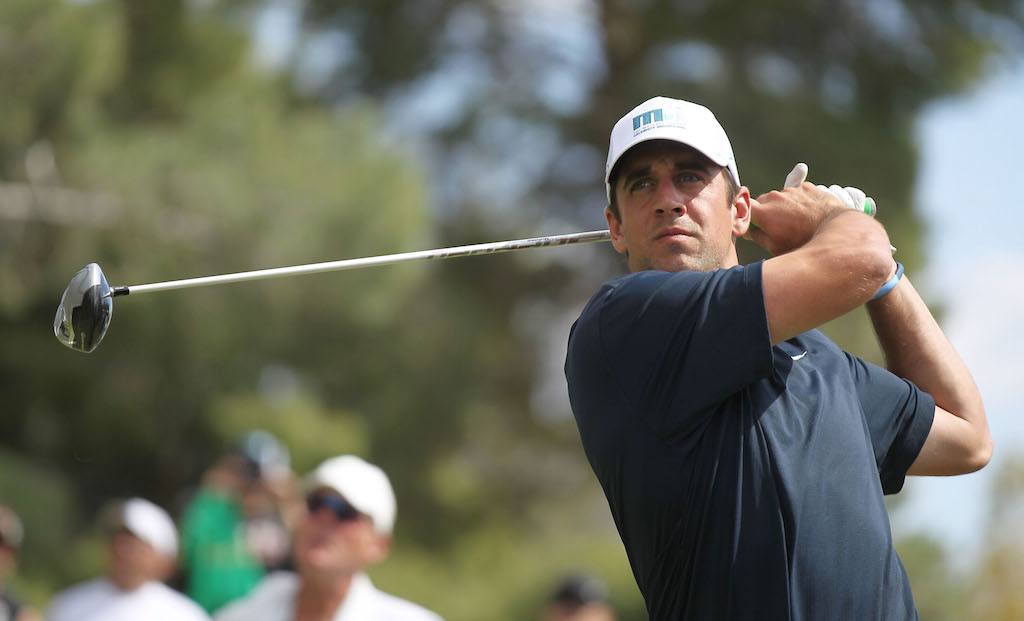 On April 7, 2017, a source close to Rodgers and Munn confirmed that they had an "amicable" breakup and gave the standard line that they will stay friends.
"They have amicably ended their relationship of three years," the source said, before adding that they remain "close friends and wish nothing but the best for each other moving forward."
The Rodgers family accuses Munn of being 'controlling'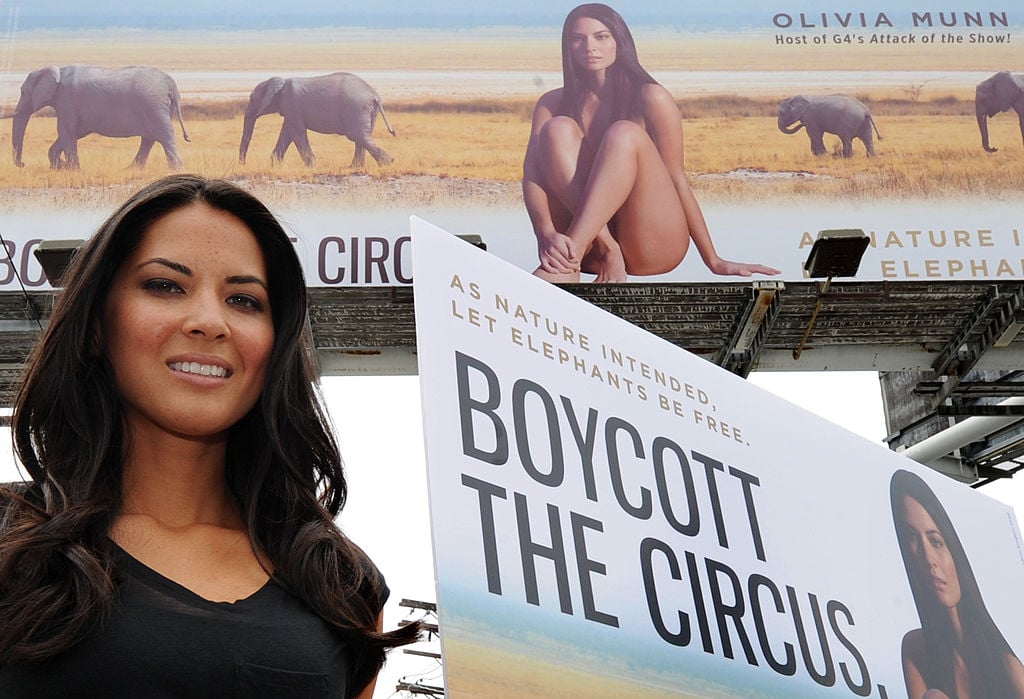 Following the breakup news, speculation into why they split began almost immediately with some media outlets claiming that Rodgers broke things off. Those reports circled back to earlier rumors that The Predator star fueled the Rodgers family dispute. They reportedly felt she was too controlling.
"When he got together with Olivia Munn, his family told him they didn't trust her and thought she wasn't with him for the right reasons," a source told Us Weekly.
The split hasn't healed the family drama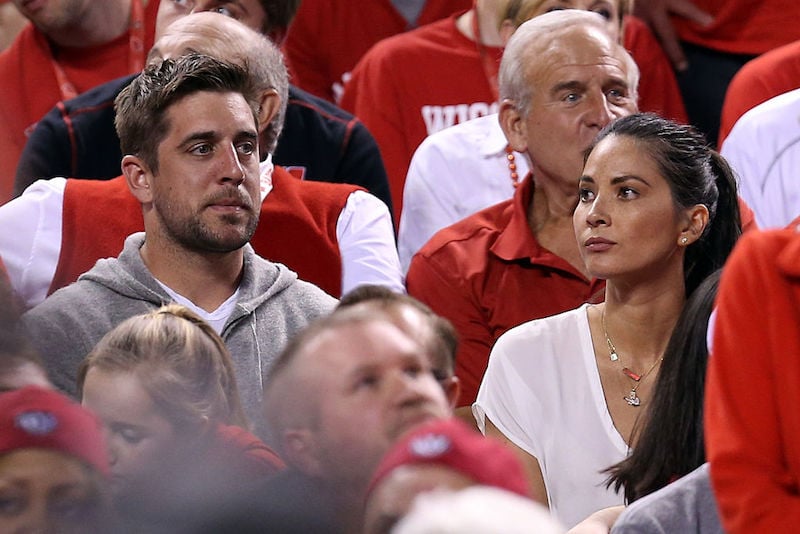 Many questioned if Rodgers and his family would mend fences after Munn was no longer in the picture. However, that hasn't happened, as the quarterback was reportedly still not on speaking terms with his parents or siblings as of June 2017.
That either means that the actress was not the cause of their feud or that the wounds were just too deep to heal.
Rodgers finally opens up a little about the split
In an interview with ESPN, Rodgers finally put to rest all the speculation and gave some insight into what really went wrong with the brunette beauty. He pointed to dating in the spotlight as being too much.
"When you are living out a relationship in the public eye, it's definitely … it's difficult," he said. "It has some extra constraints, because you have other opinions about your relationship, how it affects your work and, you know, just some inappropriate connections."
Rodgers has been linked to other women after split with Munn
Rodgers was linked to a few other high-profile ladies after his split from Munn including Sports Illustrated model Kelly Rohrbach, skier Lindsey Vonn, and soccer player Marie Margolius. However, none of the parties ever confirmed if they were in a relationship and the "just friends" alarm was sounded.
Fast-forward to December 2017 though, and it looks like we finally have proof that the quarterback has really moved on with yet another famous face.
Rodgers spotted on date with Danica Patrick
According to the sports gossip blog Terez Owens, Rodgers and Danicka Patrick were seen out together on a dinner date. An eyewitness spotted them out after Christmas getting cozy at the football player's favorite restaurant called Chives, in Green Bay, Wisconsin.
Patrick confirms they're dating
In January 2018, Patrick confirmed that the relationship rumors are true. "Yes, Aaron and I are dating," she told the Associated Press.
Patrick previously dated fellow NASCAR racer Ricky Stenhouse Jr., but her rep announced in mid-December that the two called it quits after five years together.
Dating in the spotlight again
The thing that may seem a little confusing about Rodgers and Patrick being and item is that the quarterback admitted part of the reason he and Munn broke up is because it was hard dating in the spotlight. But Patrick is the most famous female race car driver on the planet, so we'll just have to stay tuned to see how this plays out.
Follow Michelle Kapusta on Twitter @philamichelle.
Check out The Cheat Sheet on Facebook!