'Abbey Road': Ringo Starr 'Shied Away' From His Drum Solo on The Beatles' Final Studio Album
Find out why The Beatles' drummer Ringo Starr wasn't into doing a solo on the band's iconic album 'Abbey Road.'
One of the highlights of The Beatles' album Abbey Road was the drum solo Ringo Starr performed on the collection's medley.
It was the only recorded drum solo Starr would provide The Beatles, and he did it grudgingly. Here's why.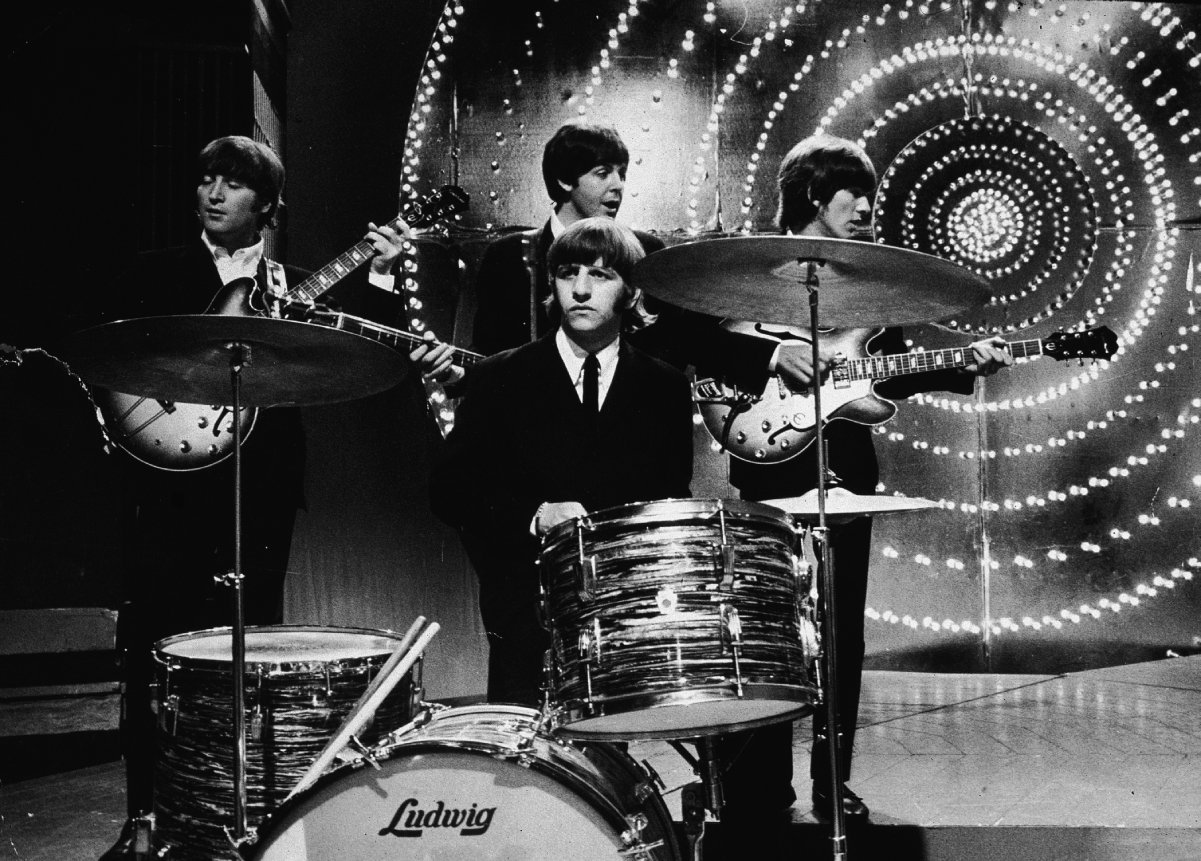 Starr quit The Beatles in 1968
While the band was recording what's come to be known as their "White Album" in 1968, the drummer hit a symbolic wall within the group. Feeling left out and, as he has said, a little flipped out by Yoko Ono's constant presence in the recording studio, Starr took his leave. It was temporary, of course, but necessary, as Michael Seth Starr (no relation to Ringo) wrote in his biography of the drummer, Ringo: With a Little Help.
"Even Ringo had his limits, and he reached his boiling point on August 22," Starr wrote. "Frustrated with the in-fighting, the mixed signals, and his own drumming – and 'freaked out' by Yoko Ono's immutable presence – he walked out, quitting the band."
The record engineers seemed to be silent witnesses to the grief Starr was enduring.
"Ringo probably had the hardest job in the band," the author quoted EMI sound engineer Richard Lush as saying. "He had a hard time trying to please [Lennon, McCartney, and Harrison]."
McCartney helped Starr return to The Beatles
Starr, feeling taken for granted, was eventually wooed back to The Beatles by The Beatles.
"McCartney, always somewhat condescending toward Ringo, blamed his departure on paranoia about his drumming skills, particularly Ringo's disdain for solos," Starr wrote.
The cute Beatle made it up to Starr with a heartfelt note: "Shortly thereafter, McCartney sent Ringo a postcard: 'You are the greatest drummer in the world. Really.'"
Producer George Martin prodded Starr to do a solo on 'Abbey Road'
Lennon, McCartney, and Harrison sent the drummer a group telegram saying "'You're the best rock and roll drummer in the world. Come on home. We love you."
Harrison, to celebrate Starr's return, had the band's studio decorated, "including Ringo's drum kit, with hundreds of flowers. Ringo, already emotional and vulnerable, was touched by the gesture when he returned to Abbey Road."
The Beatles in 1969 began working on the album titled Abbey Road, boasting George Harrison's "Here Comes the Sun," and the classic medley featuring "Because," "You Never Give Me Your Money," "Sun King," "Mean Mr. Mustard," "Polythene Pam," "She Came in Through the Bathroom Window," "Golden Slumbers," "Carry That Weight" and "The End."
It was on this final track in the medley that Starr was finally talked into performing a drum solo.
"Ringo shied away from drum solos, which he found boring, and his solo at the end of "Carry That Weight" is his only recorded drum solo on a Beatles album," his biographer wrote. "George Martin convinced him to do it and counted him in; it was a tricky time measurement (thirteen bars long), but Ringo pulled it off."