Where Is 'Abbott Elementary' Filmed? Is Willard Abbott a Real School?
'Abbott Elementary' takes place in Philadelphia. Where was the show filmed and is Willard Abbott a real school?
ABC's workplace TV comedy Abbott Elementary revolves around an underfunded Philadelphia public school and the staff who encourage their students to thrive despite the limited budget. Was the show actually filmed in Philadelphia, and is Willard Elementary a real school?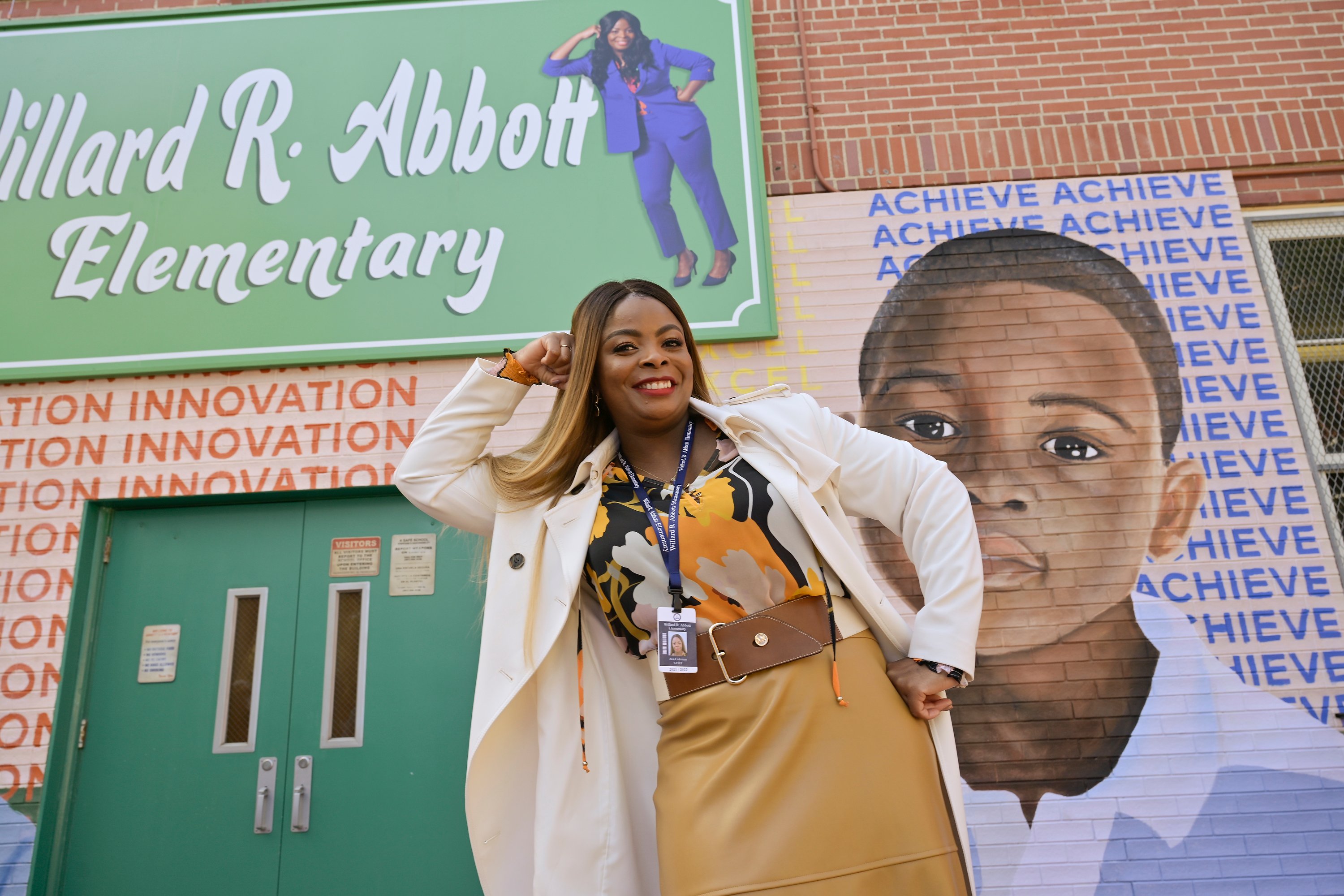 Where is 'Abbott Elementary' filmed?
While the mockumentary series is based in Philadelphia, Abbott Elementary is filmed in Los Angeles, California.
Although it's not actually filmed in West Philadelphia, the sitcom incorporates several references that make it seem like the school is in Pennsylvania's largest city.
For example, episode 4 has Janine Teagues, portrayed by show creator Quinta Brunson, using "Philly slang" such as "jawn," "ard," "hoagie," "bid," or "boul" as sight words. She wanted to incorporate them into her lesson because she knew her students frequently used the terminology.
Additionally, the other second-grade teacher, Melissa Schemmenti (Lisa Ann Walter), is from South Philadelphia and seems to have certain "connections." Finally, Principal Ava Coleman, portrayed by Janelle James, is presumably a Philadelphia Eagles fan as she has a pennant hanging in her office.
Is Willard Abbott Elementary a real school?
Brunson grew up in West Philadelphia and based the show on her sixth-grade teacher, Joyce Abbott. The comedian went to an underfunded school similar to Abbott Elementary, in which the teachers inspired the students to thrive, regardless of the thin budget.
Abbott and Brunson recently reconnected virtually during a February 2022 episode of Jimmy Kimmel Live. In an interview with the Philadelphia Inquirer, Abbott described Brunson as a shy and bright student who was "awesome" but "too hard on herself" at times.
Willard Abbott Elementary is a fictional school based on Brunson's experiences. As she couldn't use the same title as her elementary school, the comedian decided to honor her favorite teacher and West Philadelphia's own, actor Will Smith with the name.
Brunson's real-life inspiration is apparent in her character, who idolizes tenured kindergarten teacher Barbara Howard (Sheryl Lee Ralph) and credits a figure like her for also becoming an educator.
How many episodes are there in 'Abbott Elementary?'
Currently, six episodes of Abbott Elementary have aired. The pilot episode premiered on Dec. 7, 2021, introducing the public school's teachers and principal and their dynamics.
Episode 2, "Light Bulb," aired nearly a month later on Jan. 4, 2022. It featured Janine determined to fix a light bulb by herself to help a student. Meanwhile, Barbara showed substitute teacher Gregory (Tyler James Williams) how to reach parents differently. Episode 3, "Wish List," is currently the highest-rated episode on IMDb.
It aired on Jan. 11 and focused on the teachers as they fulfilled lists for school supplies. On Jan. 18, episode 4, "New Tech" followed the staff as they attempted to navigate a new computer program, and episode 5, "Student Transfer," aired on Jan. 25. It featured Janine facing self-doubt after receiving a negative review. "Gifted Program" aired on Feb. 1 and included the staff launching a gifted program for the students and Melissa testing the dating field after her divorce.
"Art Teacher" will air on Feb. 8, and follows Jacob and Barbara as they start a garden. Additionally, Janine begins working alongside her best friend, who recently got hired as the art teacher. Currently, the show seems to have a total of 13 episodes scheduled for the first season. Abbott Elementary airs Tuesdays on ABC.