'Abbott Elementary': Janelle James Says Quinta Brunson Might Be the 'Best Boss I Ever Had'
'Abbott Elementary' star Janelle James says Quinta Brunson might be the 'best boss' she's ever had.
Abbott Elementary star Janelle James, who portrays principal Ava Coleman, praised creator, writer, executive producer, and Janine Teagues' actor Quinta Brunson as probably the "best boss" she's ever had in a recent interview.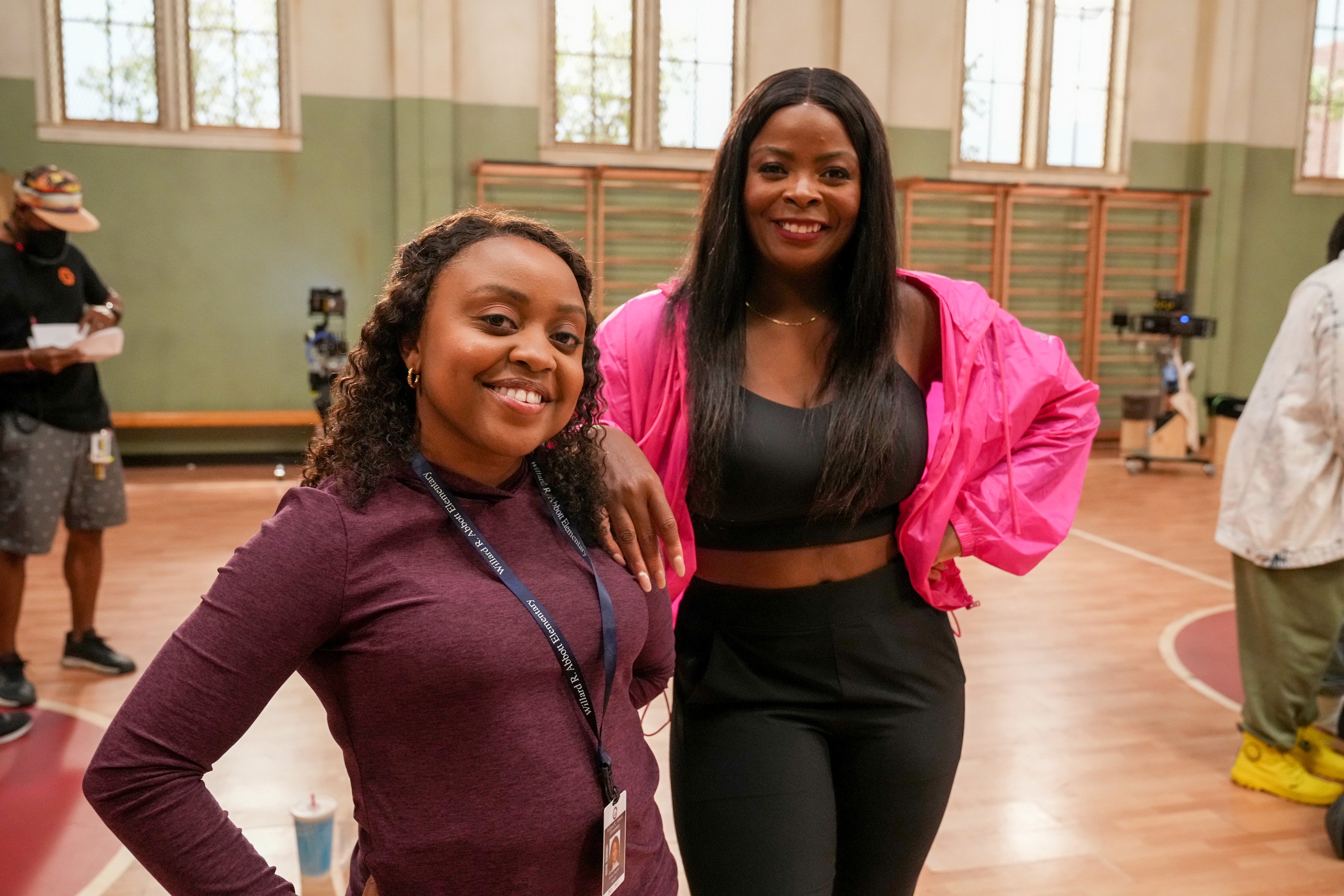 Janelle James previously talked about how 'exhausting' it is to play Ava in 'Abbott Elementary'
After the pilot episode of mockumentary, Abbott Elementary aired on ABC, stars Tyler James Williams, who portrays substitute teacher Gregory Eddie, and Principal Ava Coleman's Janelle James sat down with The GATE to discuss their characters and the show.
James admitted she enjoyed portraying the tone-deaf principal but also noted her role is peppier than her usual demeanor.
Therefore, the comedian explained she had to remain in character "all day," which she called "exhausting." James pointed out the portrayal has given her "insight into what truly cheerful people feel like."
However, when it comes to working with co-star Williams, which involves her character continually flirting with his, James noted she didn't have to "dig dip" in the same way for Ava's peppiness, considering herself more of a natural flirt. Additionally, she talked about working with the show's creator, writer, executive producer, and actor behind Janine Teagues, the bright-eyed second-grade teacher, Quinta Brunson.
James says Quinta Brunson might be the 'best boss' she's had
The Black Monday writer began by praising Brunson as probably the "best boss" she's had. James also noted she felt "fortunate" to watch the producer act, work, and manage the set, pointing out that all she does on the show isn't "a joke."
The actor teased that she's watched Brunson fall asleep while still standing before going "right into action." Additionally, she credited the 32-year-old with successfully running the set "with like no drama."
The set and environment of Abbott Elementary is a little different from ordinary sitcoms as the show breaks the fourth wall by incorporating interview-type confessionals, similar to The Office.
Williams enjoys the aspect as it brings the audience into "their world," pointing out the majority of television viewers want to feel a part "of their favorite show." James agreed but noted their "artful" use of the camera, claiming they don't use it as a prop in which they're "cheating the laughs."
Quinta Brunson portrays Janine Teagues in 'Abbott Elementary'
In addition to creating, writing, and producing the comedy, Brunson portrays the lead role of second-grade teacher Janine Teagues who is passionate about her job and helping her students.
Her colleagues include the more experienced second-grade teacher who has "sketchy" connections, Melissa Schemmenti, portrayed by Lisa Ann Walter, the supportive history teacher Jacob Hill, veteran kindergarten teacher Janine idolizes Barbara Howard (Sheryl Lee Ralph), and militant first-grade substitute teacher Gregory Hill (Tyler James Williams) who seems to have a crush on Janine, even though she's currently with Tariq (Zach Fox) whom she's dated since middle school.
The lackadaisical custodian, Mr. Johnson (William Stanford Davis), and self-interested principal Ava Coleman (Janelle James), who has become a fan-favorite, round out the cast.
Abbott Elementary airs Tuesdays on ABC.