'Abbott Elementary': Tyler James Williams Reveals Why He Can't Watch 'The Office' Anymore
'Abbott Elementary' star Tyler James Williams, who portays substitute teacher Gregory Eddie, doesn't deny 'The Office' influence but admits he can't watch it anymore.
Highly praised ABC series Abbott Elementary has garnered comparisons to the award-winning mockumentary-comedy The Office during its first season. However, star Tyler James Williams admitted he "can no longer" watch the sitcom.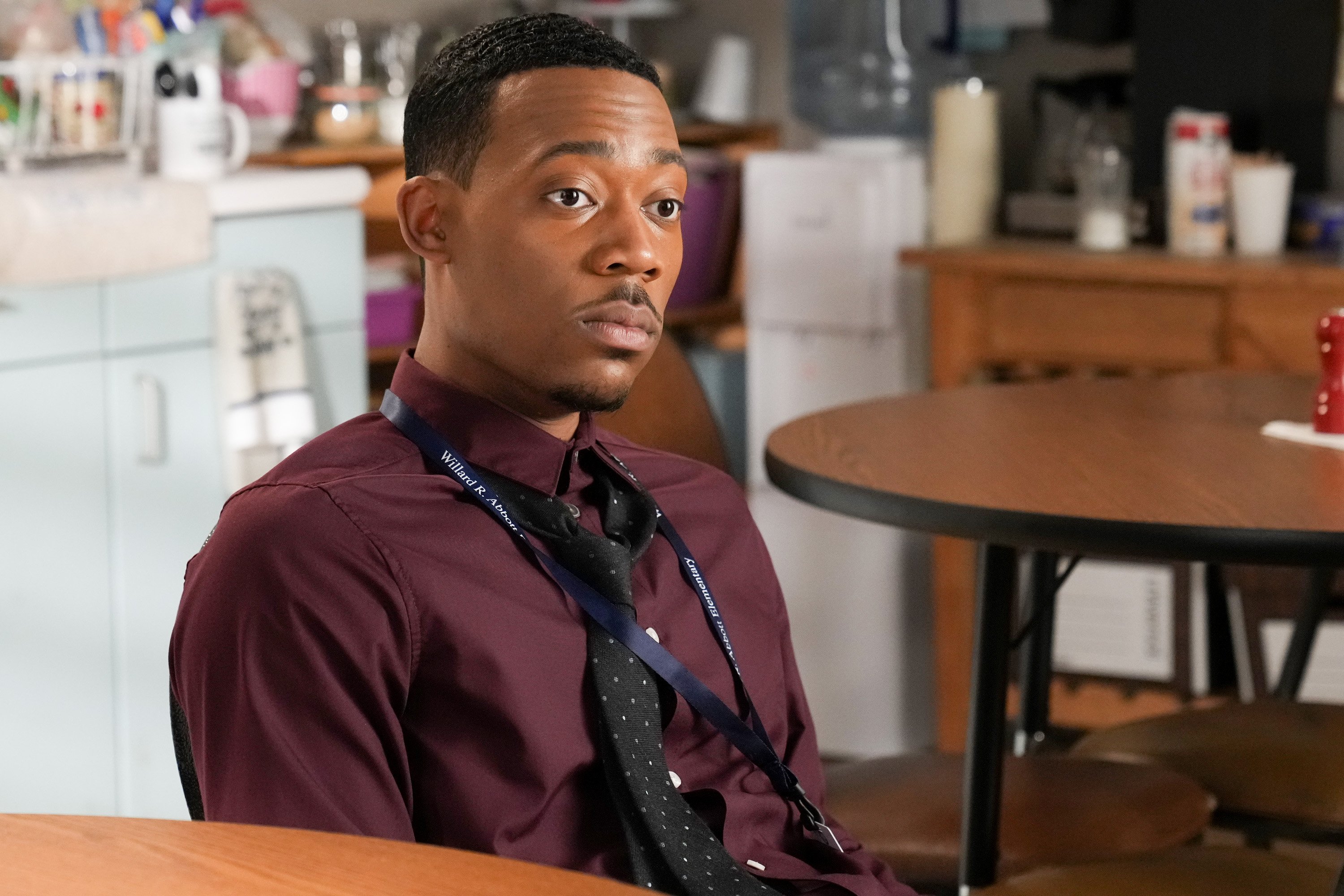 'Abbott Elementary' star Tyler James Williams can't watch 'The Office'
Speaking to Variety in an April 2022 interview, Tyler James Williams admitted it's "impossible" for their show not to get inspiration from the critically acclaimed sitcom The Office, likening it to the "golden standard" of mockumentary-style comedy.
He also pointed out that a cinematographer and director on the 2005 TV show, Randall Einhorn, is an executive producer for Abbott Elementary and has directed six episodes. Therefore, he understands the comparisons.
However, he admitted he "can no longer watch" the Steve Carell-led sitcom "because I don't want to bring things in that I'm not even cognizant of." He continued, noting he would have to cut his losses with the popular show as he didn't want to accidentally copy anything from The Office.
Williams compared it to the sports debate about the legacies surrounding Michael Jordan on the Chicago Bulls and LeBron James on the Los Angeles Lakers. He went on to call it "incredibly humbling" that viewers include them in "the conversation," especially as Abbott is just wrapping up its first season. The actor closed by admitting he liked being compared to a show of The Office's caliber, noting it's a "fight" he'll take daily. 
Williams plays Gregory Eddie in 'Abbott Elementary'
In Abbott Elementary, Williams portrays Gregory Eddie, a first-grade substitute teacher who initially applied for the principal position. However, it went to Ava Coleman (Janelle James), who admittedly blackmailed the supervisor into getting the job.
He gets along well with the other co-workers and has seemingly developed a mutual crush on a second-grade teacher and protagonist, Janine Teagues (Quinta Brunson).
However, she has a longtime boyfriend, Tariq Temple (Zach Fox). Throughout the first season, it's revealed that Greg takes himself seriously, hates pizza, genuinely wants the principal position, and has a dad (Orlando Jones) who doesn't support his career in education.
He has since become a full-time teacher and began dating kindergarten teacher Barbara Howard's (Sheryl Lee Ralph) daughter, Taylor (Iyana Halley). 
He previously opened up about portraying Gregory in a 2021 interview
After the premiere episode aired in December 2021, Williams talked to The GATE about his portrayal of Gregory. The Everybody Hates Chris star pointed out the teacher is "a little different" from other roles he's portrayed due to how seriously Greg takes himself.
He thinks the substitute fundamentally understands his job but brings a "military approach" to teaching six-year-olds. Therefore, his character has to learn that teaching requires more than meeting quotas as the teacher has to make the material engaging.
Additionally, Williams spoke about his experience working with James, a writer and standup comedian who portrays Ava. The principal frequently flirts with the substitute teacher during the show by calling him names that could border harassment.
Williams admitted it's hard to keep his composure as his stoic character during these moments because he finds the standup comedian "very funny," as does much of the audience. Abbott Elementary airs Tuesdays on ABC.