The Office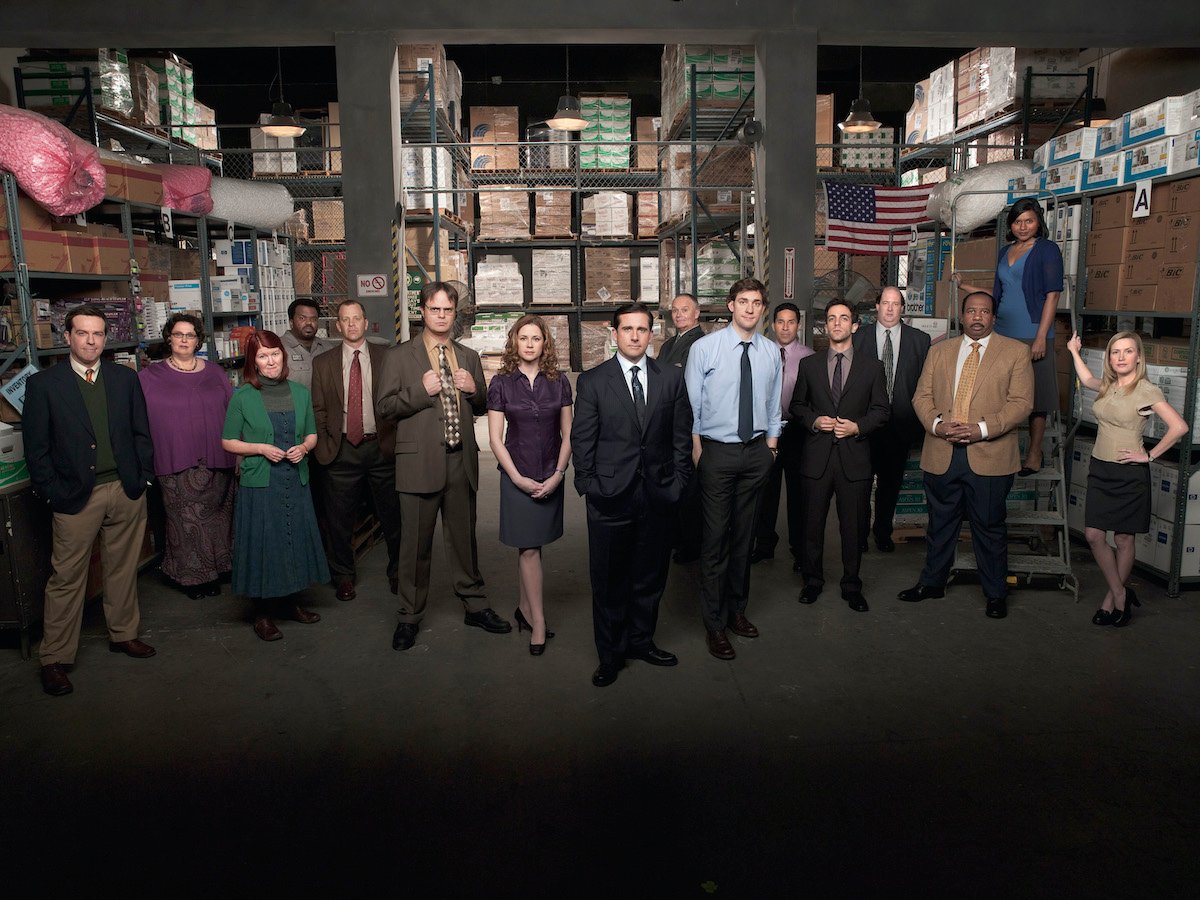 The Office
The Office is an American sitcom that aired on the NBC network. The show ran for nine seasons, starting in 2005.
The series is based on a British series of the same name, which ran on The BBC from 2001 to 2003 and was created by Ricky Gervais and Stephen Merchant. It was adapted for American television by Greg Daniels.
The mockumentary sitcom followed the lives of employees at the fictional Dunder Mifflin paper company in Scranton, Pennsylvania. The paper company is led by branch manager Michael Scott (Steve Carell). Other notable characters include salesman Jim Halpert (John Krasinski), receptionist Pam Beesley (Jenna Fischer), and salesman Dwight Schrute (Rainn Wilson).
The series has received 42 Emmy nominations and five wins.
---
TV Genres: Comedy
Creator: Greg Daniels
Network: NBC
Adapted From: The Office (UK)
Where to Watch: U.S.-based viewers can watch the show on PeacockTV. Reruns appear on Comedy Central.
Cast: Steve Carell, Jenna Fischer, John Krasinski, Rainn Wilson, Angela Kinsey, Mindy Kaling, Creed Bratton, Brian Baumgartner, Oscar Nunez, Phyllis Smith, Ed Helms, B.J. Novak, Ellie Kemper, Craig Robinson, Paul Lieberstein, Leslie David Baker, Michael Schur, Melora Hardin
Seasons: 9
First Episode: March 24, 2005
Last Episode: May 16, 2013
Spinoffs: Mike Schur and Greg Daniels left The Office to create the show's spinoff, which eventually became Parks & Recreation.
---
Visit the website for The Office.
Learn more about The Office—behind the scenes, a potential reboot, and where the stars are now.