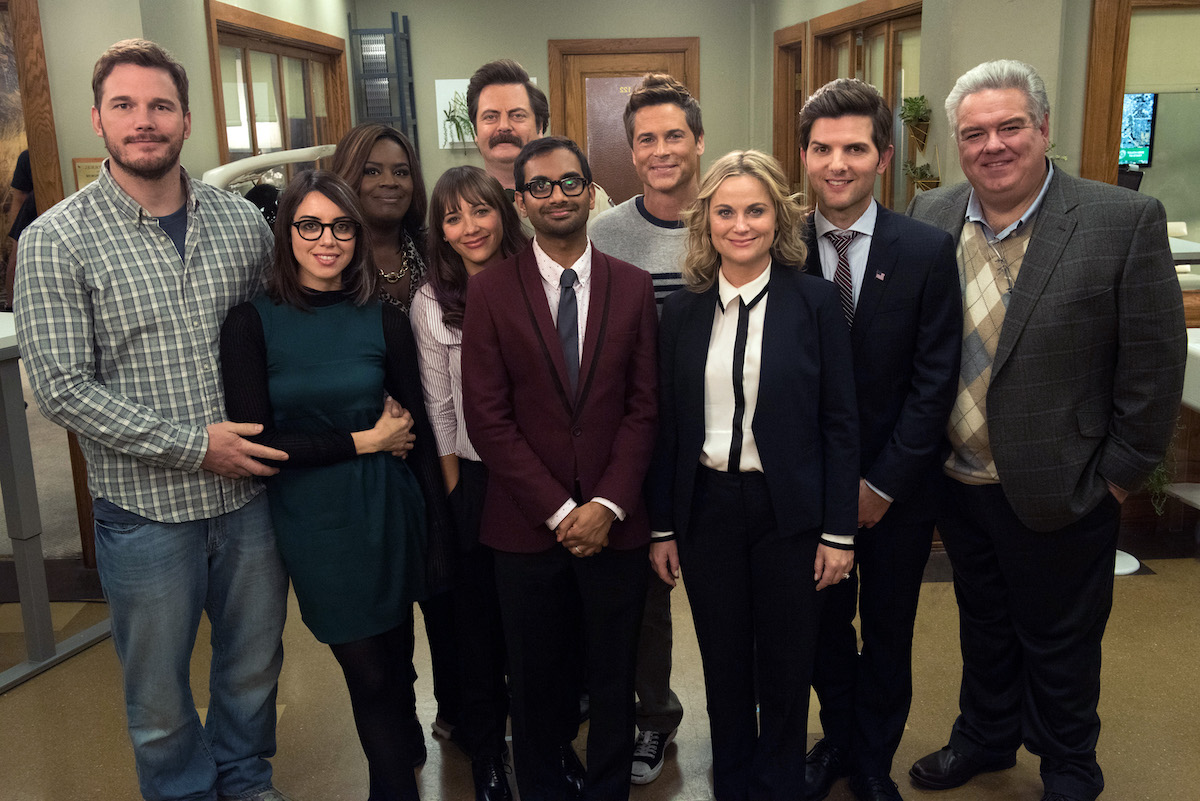 Parks and Recreation
Parks and Recreation is an American sitcom that premiered on NBC in 2009 and ran for seven seasons. The TV show stars Saturday Night Live alum Amy Poehler as Leslie Knope, a perky mid-level bureaucrat in a small Indiana town's parks and rec department. Along with local nurse Ann Perkins, played by Rashida Jones, she hatches an earnest plan to turn an abandoned construction site into a public park. But first, she must jump over seemingly endless government hurdles.
The Parks and Recreation cast also includes Nick Offerman as Leslie's bureaucracy-hating boss, Ron Swanson; Aziz Ansari as her underachieving underling, Tom Haverford; Aubrey Plaza as Ron's pessimistic assistant, April Ludgate; and Chris Pratt as Andy Dwyer, an oafish shoe shiner at city hall.
The series earned numerous Emmy nominations, and Poehler took home a Golden Globe in 2013 for Best Actress – Television Series Musical or Comedy.
---
Main cast: Amy Poehler, Rashida Jones, Nick Offerman, Aubrey Plaza, Chris Pratt, Aziz Ansari, Adam Scott, Rob Lowe, Retta, Jim O'Heir, Paul Schneider
Creators: Greg Daniels, Michael Schur
Genres: Comedy, satire, sitcom
Original release: 2009-2015
Seasons: 7
Plot: A cheery bureaucrat strives to better her small town and rise through the ranks of government.
Streaming: Peacock
If you like Parks and Recreation, you might also like: Arrested Development, Brooklyn Nine-Nine, Community, The Good Place, The Mindy Project, New Girl, The Office
---
Visit the Parks and Recreation page on the Peacock website.
Read more about Parks and Recreation, including the show's history, behind-the-scenes tidbits, and where the cast is today: