Abby Hernandez Says New Lifetime Movie 'Girl in the Shed' Is 'Healing in a Weird Way'
Fourteen-year-old Abby Hernandez was abducted in 2013 while she was walking home from school.
In 2013, the unthinkable happened to Abby Hernandez. The 14-year-old was abducted by a stranger while walking home from school. She was held captive f​​or nine months before finally escaping and reuniting with her family. Her remarkable story is the subject of the new Lifetime movie Girl in the Shed: The Kidnapping of Abby Hernandez. It premieres Feb. 26 and stars Lindsay Navarro as Abby and Boy Meets W​o​rld alum Ben Savage as her abductor. 
Abby Hernandez reveals how she survived her abduction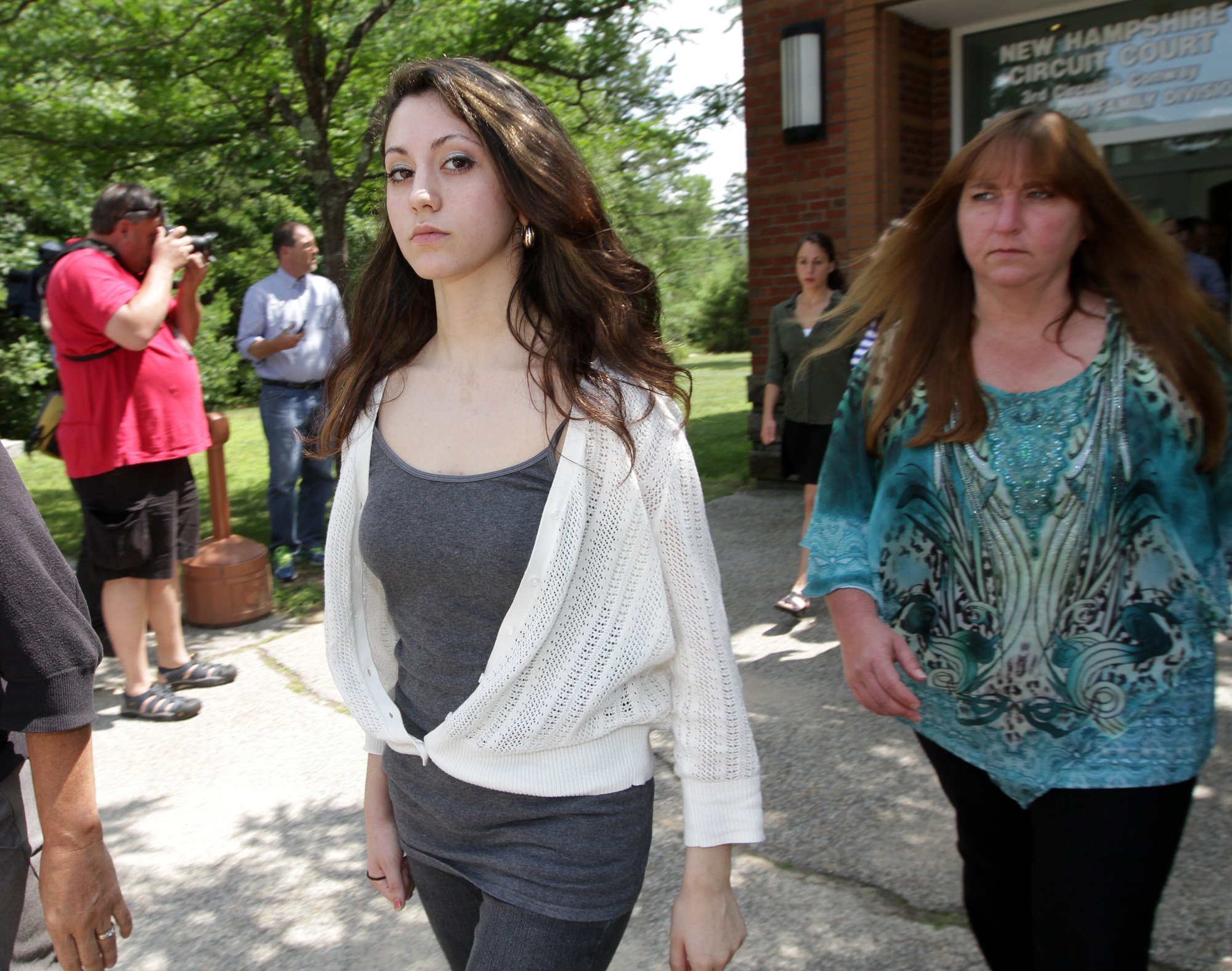 In the movie, as in real life, Hernandez's ordeal begins when she accepts a ride home from a stranger. He holds her at gunpoint and then takes her to his home, where she spends much of the next nine months confined to a storage container on his property. 
The man, whose name was Nathaniel Kibby, sexually assaulted and tortured Hernandez. But as Girl in the Shed shows, Hernandez didn't give up hope. She was gradually able to forge a bond with her kidnapper. Getting Kibby to trust her was key to her survival, Hernandez told 20/20 in 2018.
"I told him, 'Look, you don't seem like a bad person. Like, everybody makes mistakes … If you let me go, I won't tell anybody about this.' I really always kinda put it — you know, 'This strategy is always there,'" she said. 
Eventually, she was able to discover key information about her captor, such as his name. Once he released her in July 2014, she was able to point police to the man responsible. 
Hernandez opens up about seeing her story on screen in 'Girl in the Shed' 
Though Hernandez has shared her story before, seeing it play out in Girl in the Shed was an entirely different experience, she said in an interview with KGET. Though her ordeal was traumatic, having it turned into a movie was a positive experience. 
"I don't feel as scared anymore," Hernandez, who is an executive producer on the Lifetime film, said. "Obviously, it's a weird experience to have this happen in the first place. And then to have it made into a movie is obviously like an even weirder experience.
"But ultimately, I did find it healing in a weird way just to have it out there," she added. 
Navarro said she was thankful she was able to turn to Hernandez for help in telling her story.
"Knowing that Abby was on board, it was challenging in that way, but it made it easier knowing that I could get in touch with [her] and we could talk things through," she told MediaVillage. "I will be forever grateful [for] having her there, accessible on WhatsApp, and getting to video chat with her. It was challenging to walk through those scenes knowing that she had experienced this, and there was a weight that came with it."
Where is Nathaniel Kibby today?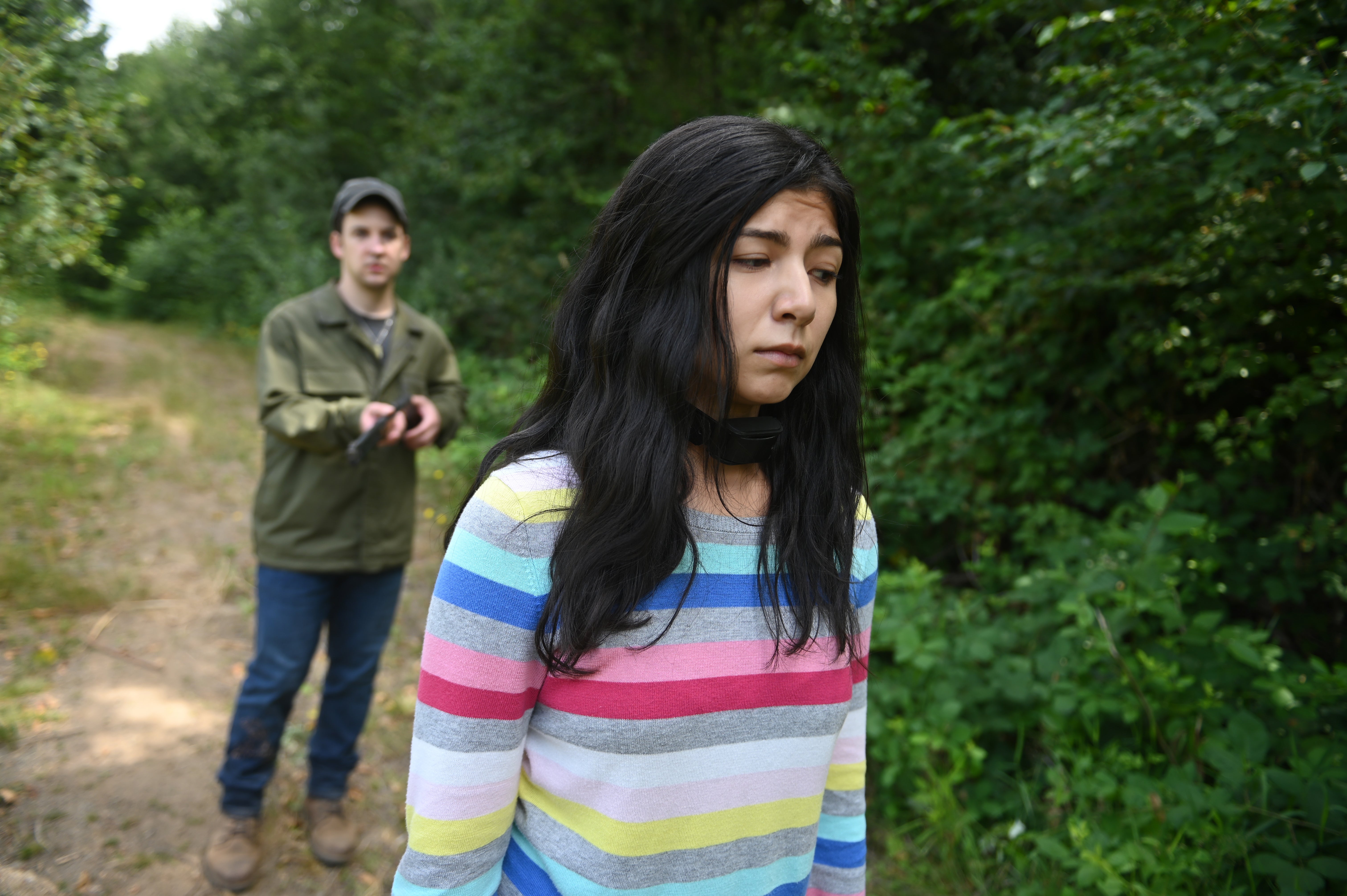 Police arrested Kibby in 2014, shortly after Hernandez was released. Later that year, he was indicted on more than 180 charges, WMUR reported. In 2016, he pleaded guilty to seven of the charges against him and was sentenced to 45 to 90 years in prison. 
Hernandez, who is now in her early 20s, has a 3-year-old son and works as a hairdresser. 
Girl in the Shed: The Kidnapping of Abby Hernandez airs Saturday, Feb. 26 at 8 p.m. ET on Lifetime. 
Check out Showbiz Cheat Sheet on Facebook!