Actor Adam DeVine Pooped in a Potted Plant Right Before His 1st Big Comedy Show
Adam DeVine is best known these days for his work in the Pitch Perfect series and in the Comedy Central show Workaholics. DeVine rose to fame for his acerbic humor, witty comebacks, and relatable jokes.
Still, DeVine has a wide variety of talents, and is a singer, producer, screenwriter, and dramatic actor, in addition to his skills as a comedy performer. Recently, DeVine opened up on a podcast about how he got his start in show business and the hilarious way that he relieved his nerves before one of his early stand-up performances. 
Adam DeVine got his start in comedy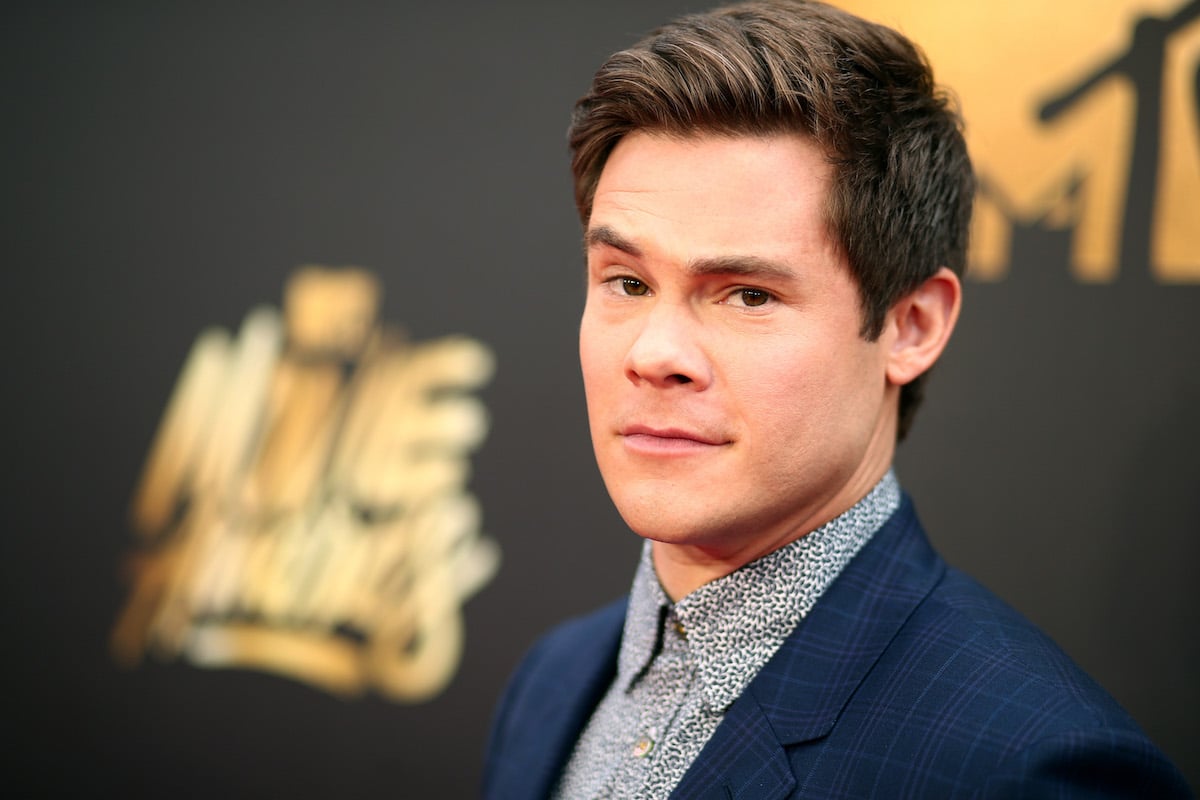 DeVine was born in Iowa but raised primarily in Nebraska. When he was 11 years old, DeVine suffered a major accident when he was struck by a cement truck.
DeVine slipped into a coma, and had all the bones in his legs broken, in addition to enduring a collapsed lung. It was a lengthy process, but DeVine was eventually able to fully recover from the horrific accident. It was a comedy that allowed DeVine to deal with his injuries, and when the young boy finally returned to school, he used humor to help deflect from the insecurities stemming from the accident.
After high school, DeVine moved to California in order to pursue a stand-up comedy career. Along with some of his friends, DeVine toured with the group Mail Order Comedy, earning fans around the United States.
DeVine began earning acclaim for his comedy, and in 2011, he got his first big break when he was cast in the Comedy Central series Workaholics. 
Adam DeVine is best known for 'Workaholics' 
In addition to his acting on Workaholics, DeVine served as the series creator and executive producer. The show catapulted him to success, and in the years following his debut on Workaholics, DeVine appeared in movies such as Pitch Perfect, Pitch Perfect 2, and Magic Camp.
In late 2013, he launched another successful Comedy Central series, Adam DeVine's House Party. Over the years, DeVine has earned legions of fans all over the world and continues to act in movies and TV shows.
DeVine has also done voice acting on several occasions, lending his vocal talents to films like The Lego Batman Movie. DeVine's personal life has flourished as well — in October 2019, DeVine revealed on his social media that he and his girlfriend, Chloe Bridges, had gotten engaged after five years of dating. 
Adam DeVine recently opened up about onstage nerves
Like many performers, Adam DeVine has experienced his share of challenges during the year 2020. The COVID-19 pandemic likely affected many of his plans and projects. Still, the comedian has found ways to connect with his fans, and during a recent episode of the "This Is Important" podcast, DeVine opened up about one of his early gigs. 
Revealing that he suffered from intense nerves prior to his first time as a headliner at a dive bar, DeVine stated that he was so nervous that he actually pooped in his pants. In a moment of panic, DeVine wrapped his poop in a bar napkin and quickly placed it in a nearby potted plant. DeVine went on stage, did a great show, and told his audience after the set about what he had done prior to doing the show. DeVine had an audience member check out the potted plant, and after the audience member confirmed the contents, DeVine said that he "dropped the mic as if it was the ending joke," and brought the house down. 
Stay tuned to Showbiz Cheat Sheet for all the latest entertainment news!